This Is The Absolute Best Way To Reheat A Roast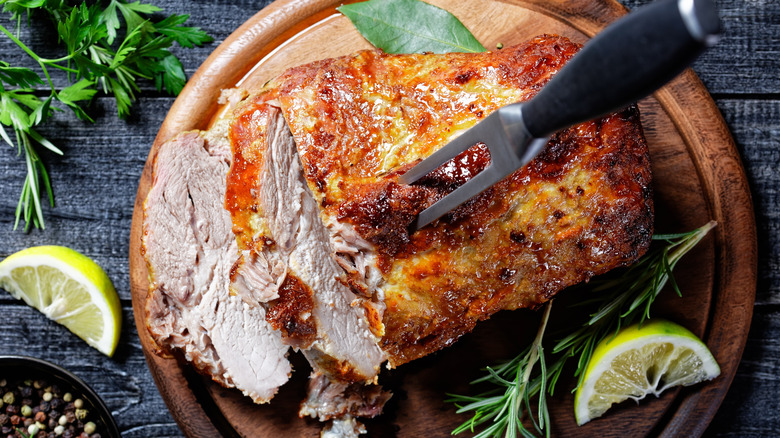 from my point of view/Shutterstock
There's nothing quite like a warm, succulent roast dinner to comfort us on crisp evenings. And the best part of cooking up a classic roast beef is that you're bound to have plenty of leftovers to reheat and eat in the days ahead, right? Well, not exactly. We probably don't have to tell you how, after a few days, leftover roast meat from wondrous, delicious dinners begins to look and feel as if it has a really bad hangover (maybe from having one too many hot toddies): tough, bone-dry, and pretty worse for wear. And having to eat it? Well, that's no fun and games either.
Lucky for you, there are genius solutions that might just bring a halt to super dry reheated roasts — beef, pork, turkey, you name it. Buckle up, because your leftover roast sandwiches, pot pies, and pizzas are about to be juicy to the nth degree. And no, this trick doesn't involve foil (via Cook's Illustrated).
Reheat your roast low and slow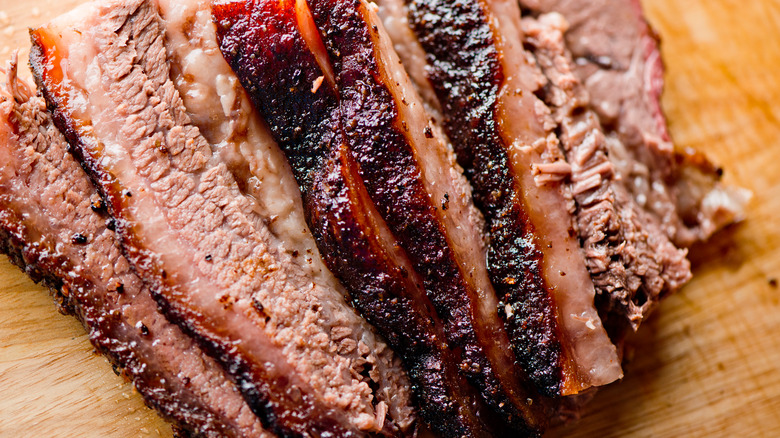 Marie Sonmez Photography/Shutterstock
This nifty trick for succulent, juicy slices of leftover roast beef and pork comes from Cook's Illustrated. After much testing, the site found that the key to emulating the fresh-roasted stuff is to first reheat your meat low and slow, and then follow up with a quick sear on sizzling high heat. Based on results, they found that reheated roasts were nearly just as juicy and flavorful as the day they were prepared.
To get started, you'll need to preheat the oven to 250 degrees. Place the leftover roast, uncovered, on a baking sheet and position it in the middle rack of the oven. Let cook until the meat registers a temperature of 120 degrees. Per Cook's Illustrated, timing will depend on the roast in question, but it should range between 1 to 1 ½ hours. Transfer it onto a well-oiled and heated skillet and sear each side for a minute.
If you're short on time or only want to reheat small portions, there's always the option to reheat your roast in the microwave. Just don't forget some liquid or fat agent to replenish any moisture lost from heat exposure. Taste of Home suggests adding chicken stock or butter. To add, The Kitchn recommends you cut meats like roast turkey (maybe leftover from Thanksgiving dinner) into bite-sized pieces, add a broth or stock, and always remember to cover your plate before hitting start.