The Time Someone Tried To Prank Queen Elizabeth With Domino's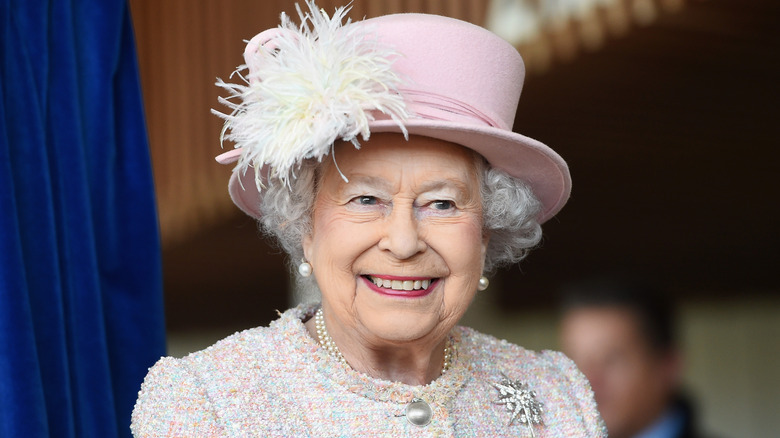 Stuart C. Wilson/Getty Images
The prank call is the classic practical joke. Played by bored teenagers of yesteryear and those who fashion themselves as Bart Simpson at heart, the layout of the prank involves calling up a clueless victim and leading them into a ridiculous conversation or getting them to say or do something hilarious. While somewhat less popular thanks to the invention of caller identification and modern social media, the prank call is still a timeless way to get a quick laugh with your friends. 
Although harmless, if not somewhat crude, there are some occasions where a prank call can lead to some unintended consequences for those involved. Like in 2007 when CBS suspended two radio hosts for making an insult-laced prank call to an Asian restaurant (via New York Daily News). An incident in 2018 also lead to police storming a man's home out of belief he had committed a violent crime — the result of a cruel and twisted prank by online individuals, according to ABC News 3340. Fortunately, most prank calls lead to harmless outcomes, at the worst, a confused or embarrassed recipient.
Though, even in the age of the smart phones and social media, the créme de la créme of high society such as politicians and even royalty may not be safe from finding themselves on the end of a prank call. This was the case for a hapless Domino's delivery driver who found himself at the gates to Buckingham Palace in England in 2019.
Maybe Queen Elizabeth really is a fan of Cheeseburger Pizzas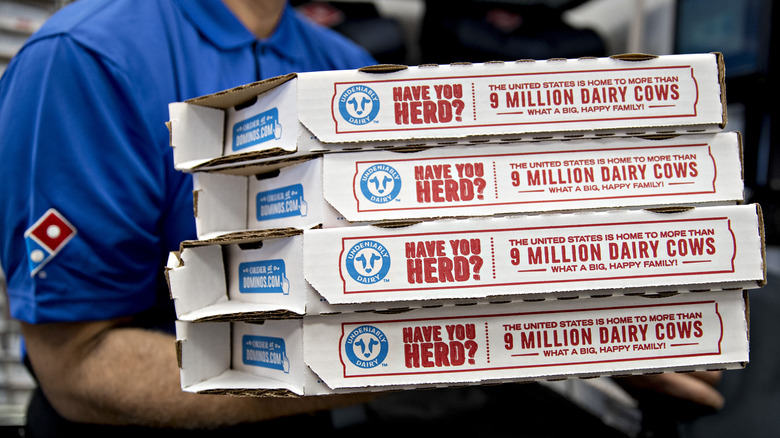 Bloomberg/Getty Images
On June 6, 2019, a motorbike pulled up to the gates of Buckingham Palace with four large Cheeseburger Pizzas. The Domino's delivery driver climbed off his bike and walked up to the estate. Security at the gates quickly stopped the driver since, unsurprisingly, pizza deliveries are a pretty rare sight to see outside the home of the Royal Family. When questioned, the driver stated he had this order for "Elizabeth" — Queen Elizabeth, to be exact — and he was merely trying to do his job.
As The Sun reports, the guards radioed through to the control room, just to check if the Queen actually ordered any pizza and if, in fact, they were interrupting the delivery of her majesty's royal lunch. Surprisingly, no such order was ever put through. Only when the guards explained to the delivery man that Elizabeth is the name of the Queen and he was likely the victim of a prank call was everything cleared up. With hopes of a royally large tip dashed, the confused delivery driver drove off, and the order was later traced to a phone call at the chain's London Victoria store, with a promise of cash payment upon delivery. 
This isn't the first time the Royal Family has been the brunt of a joke, either. In 2020, Prince Harry was prank-called by two Russian YouTubers pretending to be activist Greta Thunberg and her father (via Insider). Now that's some bravado!