Why Ree Drummond Just Proclaimed Her Work Is Done With Son Bryce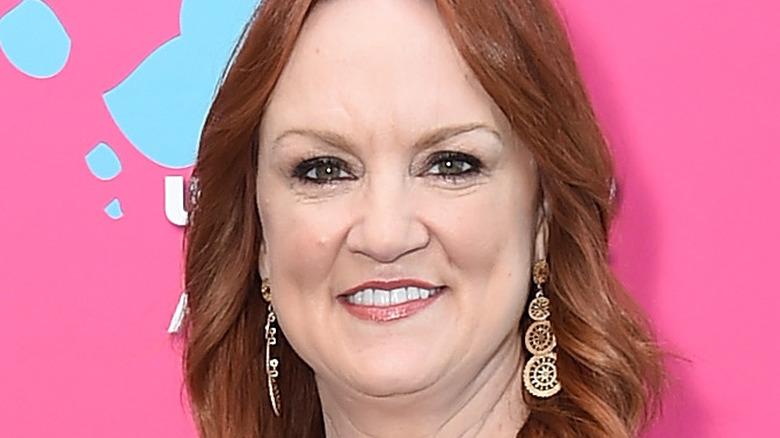 Michael Loccisano/Getty Images
TV personality and blogger Ree Drummond has always managed to entertain her fans with scenes from her life on a ranch in Oklahoma. As per Closer Weekly, The Pioneer Woman is extremely dedicated to her family and is a hands-on mom. For her, it's important to tackle the curveballs of parenthood and embrace the journey in its entirety. She once said in a YouTube video, "that's what motherhood is [about.] If you can just embrace the chaos and the funny parts, and really just kind of hang on and enjoy the ride."
Her children have often helped out Ree Drummond with her show, "The Pioneer Woman," and don't mind being in front of the camera. Among them is her son, Bryce.  He likes spending time with his parents on the ranch and is also an athlete. At the University of North Texas, he plays quarterback for the school's football team. 
When Bryce left home for college in January, Ree Drummond took to Instagram to write about how she felt after she and her husband Ladd "delivered Bryce to college." She said, "My brain is dead and my heart is full."  The Pioneer Woman added that her son worked really hard to get to college early and practice with his football team. It seems like Bryce is having a lot of fun with food in college, and The Pioneer Woman took note of one of his milestones.
Ree Drummond's 'sweet boy' can cook eggs
Bryce Drummond is being a responsible dude and is even cooking meals for himself. As per an Instagram story from Ree Drummond's account, Bryce has started making eggs on his own. The Pioneer Woman is an incredibly proud mom, of course. She jokingly wrote, "My work here is done." But Drummond hasn't stopped being a devoted mom.
When Bryce got an apartment of his own in Texas, Ree Drummond and her daughter, Paige, figured out how to get the kitchen ready for him. She wrote on her website, "Paige and I drove straight to Walmart a couple of miles from Bryce's place and loaded up on miscellaneous kitchen items: cookware, mixing bowls, cooking utensils, bakeware, and plates/bowls." They also made another trip to Walmart to pick up basic groceries such as milk, deli turkey, bread, and of course eggs. 
Drummond added that she ensured that everything was stored exactly where it belonged so that Bryce would be able to find everything he needs easily: "I miss my sweet blond boy and I want his peanut butter to be in just the right spot in the cabinet. It'll help me sleep better at night." Sweet!