McDonald's CEO Just Apologized For Response To Chicago Shooting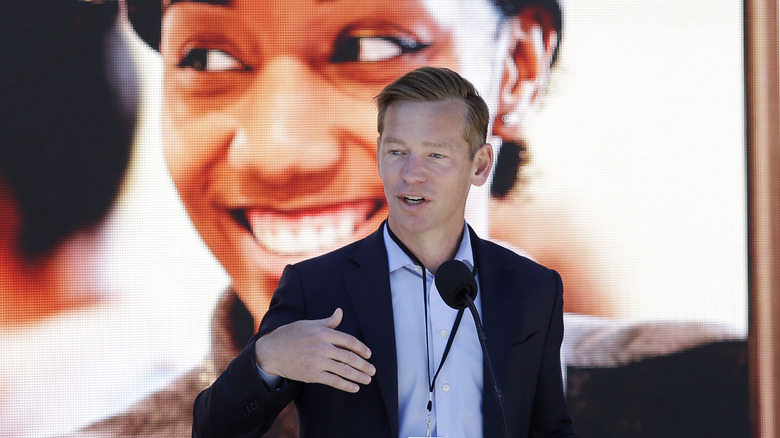 Bloomberg/Getty Images
A few days ago, McDonald's CEO Chris Kempczinski found himself battling controversy when it was revealed that he sent messages to Chicago mayor Lori Lightfoot about two shootings in the region. According to ABC News, the matter escalated when it was revealed that Kempczinski allegedly put the blame on the victims' parents. Outraged members of the public took to McDonald's Chicago headquarters to protest against his statements. 
The two children involved in the shootings were 7-year-old Jaslyn Adams and 13-year-old Adam Toledo. They were killed in separate incidents. In Jaslyn Adams' case, bullets hit her family's car when they were parked at a McDonald's drive-thru, while Toledo was the victim of a police shooting. Kempczinski's text to Lightfoot read, "with both, the parents failed those kids, which I know is something you can't say. Even harder to fix."
After the contents of these messages came to light, many people accused the McDonald's CEO of being racist and blaming the victims.
He has publicly apologized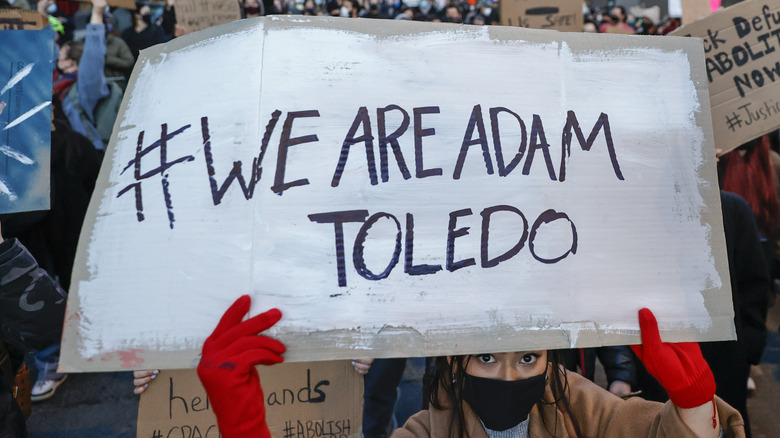 Kamil Krzaczynski/Getty Images
As per Bloomberg, Chris Kempczinski's texts were published after someone put in a request for public records. Many organizations, such as Fight for 15, came together to ensure that this piece of information was made accessible to the public. On November 6, the CEO decided to issue an apology video. "Those comments were wrong, and I'm sorry. I'm sorry I let you down, and I let myself down," he said.
This video was circulated among staff members, suppliers, and franchisees at McDonald's. The CEO also said that he believes that his worldview is narrow and it's something that he's working on changing. According to Kempczinski, listening to other people from different walks of life and expanding his perspective will help him change. He was quoted as saying, "I am learning from this and will meet this moment with resolve for the future work that I must do, as well as the future actions that I must undertake."