How Rich Is The McDonald's CEO And What's The Average Pay Of His Employees?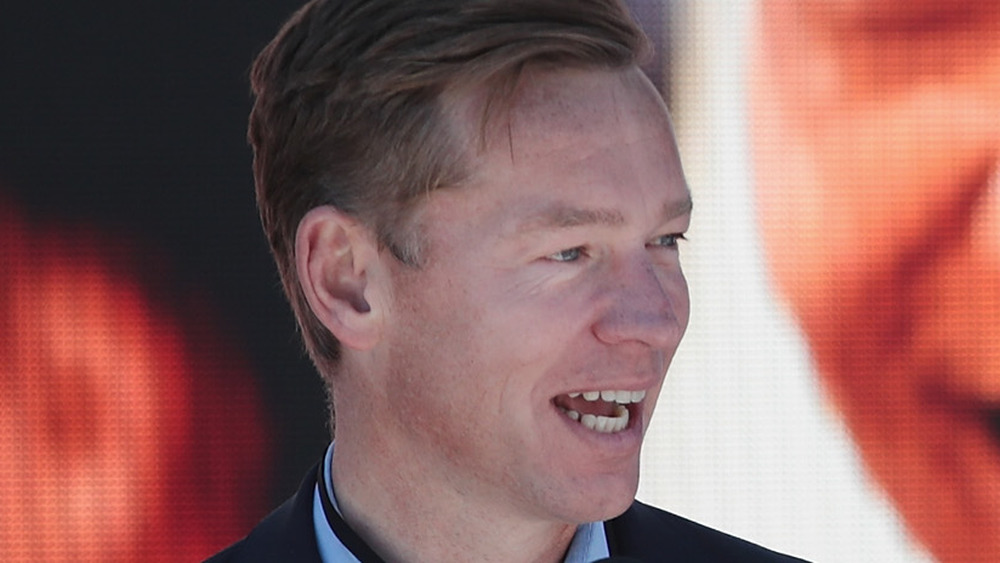 Scott Olson/Getty Images
Chris Kempczinski is the President and CEO of McDonald's, heading up one of the world's largest restaurant companies at the age of 52 (via McDonald's). According to Value.com, the publicly-traded company has a valuation of $159.890 billion and employs 205,000 people within its golden arches.
Kempczinski joined McDonald's in 2015 as the head of global strategy, business development, and innovation and his career with the fast food giant has been fast-tracked. Fast Company reports that the Harvard MBA grad was promoted to the position of president of McDonald's USA in October 2016. In November 2019, he was named CEO of McDonald's. Before joining McDonald's, Kempcinzki was the President of Kraft International, according to the McDonald's website. 
As CEO of a major corporation, Kempczinski is well compensated for his time. Salary.com lists his base pay at just under a million dollars a year: $867,500. That salary, however, is just part of a much larger compensation package for the restaurant executive. Salary.com lists his total 2019 compensation as $5,229,155 which includes a $1,707,478 bonus, $1,250,022 in stock options, $1,250,129 in company stock, and $154,026 in other, non-specified forms of compensation. However, as Business Insider reported, in April 2020, the McDonald's CEO agreed to take a 50 percent reduction to his base salary — which the publication reported as $1.25 million — during the coronavirus pandemic.
What McDonald's employees really make
Scott Olson/Getty Images
With about 205,000 employees, it cannot be argued that McDonald's is a major job creator in the global workforce. With so many job titles, there's a vast range in McDonald's employee salaries. 
A starting salary for a fast food attendant at McDonald's is $9.61 an hour, while a cook makes slightly less, at $9.32 per hour, according to jobs website Indeed. Many hourly workers feel that these salaries simply aren't sustainable. In February 2021, the Guardian reported that fast food workers at McDonald's, Burger King, and Wendy's went on strike to protest their salaries and demand a $15 an hour minimum wage. 
A career at McDonald's can be more lucrative for managers. Indeed lists $43,919 as the average annual salary for a McDonald's store manager. Regional managers can make as much as $134,060, according to Glassdoor.
In addition to salary, McDonald's offers a laundry list of employee benefits for some workers. Courtesy Corporation, a company that owns McDonald's franchises throughout the Midwest, lists a 401(k), paid breaks, training, health insurance availability, a tuition matching program, a stock purchase plan, and more for restaurant crew employees. In addition, managers receive dental, vision, and medical insurance, life insurance, flexible spending accounts, and paid time off as benefits. 
As Business Insider calculated in 2019, the McDonald's CEO made 1,939 times what the median worker at the chain did.