Frankie Celenza Once Cooked For This Professional Tennis Player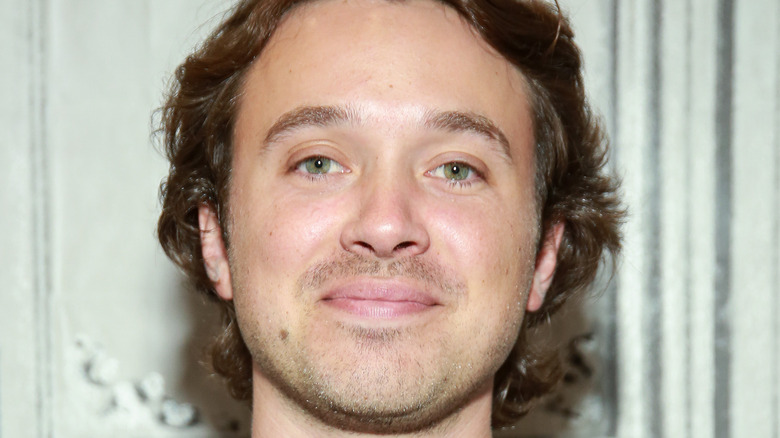 Jason Mendez/Getty Images
Frankie Celenza made his mark in the culinary world with the show "Struggle Meals." During the pandemic, the chef, who got his start cooking for his fellow college students, found his already popular show even more relevant, so much so that, per the L.A. Times, Tastemade is taking the show global. The article points to an episode where Celenza demonstrates just how expensive food is, and what he is able to do with $3, some aluminum foil, and an iron (via Youtube). Celenza's economical savoir faire is pretty amazing to see in action regardless of whether you are on a limited budget or have endless funds. This celebrity chef's skills are definitely life goals!
But when Celenza isn't showing us how to make the most of our money on "Struggle Meals" or sharing the history and science of food on his show "Frankie's World," he is cooking healthy meals with some of our favorite A-list celebrities and athletes. In fact, per McClatchy DC, back in 2016, Celenza was invited to the White House by then First Lady Michelle Obama. That same year, Celenza also had the chance to cook for one tennis pro not once but twice.
Celenza has cooked more than once for Novak Djokovic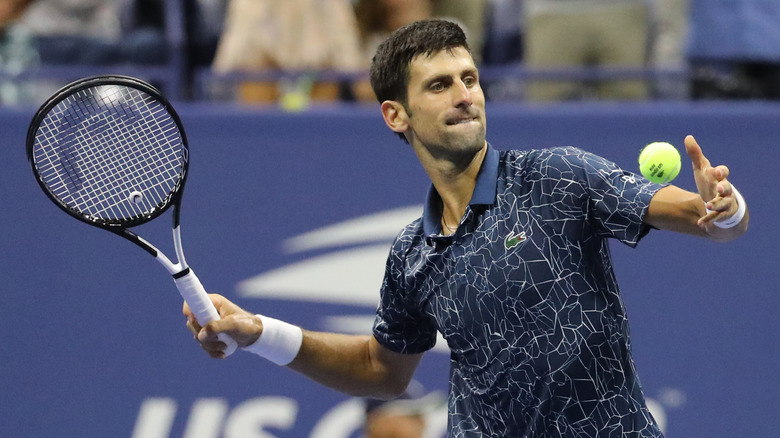 Leonard Zhukovsky/Shutterstock
In a post to wrap up the 2016 year and ring in 2017 (via Facebook), Celenza revealed a lengthy list of accomplishments. One that really stuck out — besides cooking for Mrs. Obama — was making meals for Novak Djokovic and his team, not once, but twice, and that included cooking for Boris Becker. Celenza wrote, "... grateful and thrilled at the opportunities that manifested in 2016 — they were the result of 7 prior years of set-up: After 3 seasons of 'Frankie Cooks' on local TV, my brother and I picked up 3 New York Emmy awards." Celenza goes on to share, "I somehow managed to cook twice for world #1 tennis player Novak Djokovic and his team (including Boris Becker) during their run up to the finals at the US Open." Amazing.
Of course, on top of being a down-to-earth chef who knows how to shop and cook on the cheap, Celenza is also humble, and in the same Facebook post, he thanked everyone who helped make his 2016 a successful and satisfying year. But that was just the beginning. According to Celenza's website, he was invited back in 2019 and 2020 to cook for Djokovic at the U.S. Open Championship. And while we love tennis, we might be a little more impressed by a fuzzy, furry blue monster who likes cookies and lives on Sesame Street that Celenza has cooked with.