Nearly 22% Agree This Is The Best Chicken Dish At P.F. Chang's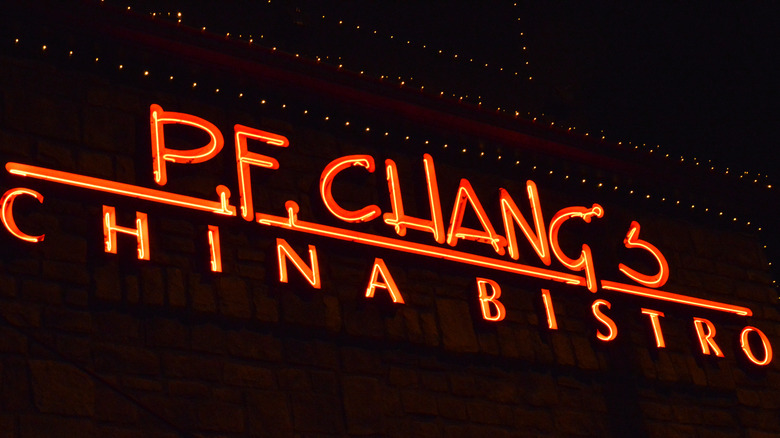 Eric Glenn/Shutterstock
P.F. Chang's is quite the remarkable restaurant chain. With authentic Chinese restaurateur roots reaching back to the 1960s, it was conceived of as the "first multi-unit restaurant concept in the U.S. to honor and celebrate the 2,000 year-old tradition of wok cooking," according to the P.F. Chang's website. However, just as P.F. Chang's has never lost sight of its Chinese roots, it also has stayed true to its American location and, presumptively, American clientele. For example, now, with farm-to-table being as popular as it is in the U.S., P.F. Chang's has built "Farm to Wok" dishes into its menu. In fact, P.F. Chang's menu reflects the American melting pot, including, as it does, sushi, pad Thai, Singapore street noodles, and New York cheesecake. 
This got us thinking about what P.F. Chang's diners are actually craving when they head on over to one of the Asian-American bistro chain's more than 201 restaurants in the U.S. So, we decided to take a survey, asking Americans what they think is the best chicken dish at P.F. Chang's. Turns out, of the 612 people who responded to our survey, nearly 22% agree that this one in particular takes the cake.
Sweet and crunchy wins the day
Crispy honey chicken is the hands down best chicken dish at P.F. Chang's, according to the 612 people who responded to Mashed's recent survey asking that particular question. In fact, 21.73% of our respondents raised a chopstick for this one. But it had a lot of competition from the orange peel chicken, which was neck-and-neck with the crispy honey chicken with 21.24% of the votes. Just behind that was the sesame chicken, which garnered 19.77% of the votes. All three of these dishes are known for delivering crispy bites of chicken bathed in a sweet sauce (a different sauce for each dish, of course).
Less popular were two of P.F. Chang's spicier chicken dishes, including Chang's spicy chicken, which has been described as a spicier version of the crispy honey chicken (14.71% of the votes) and the kung pao chicken (9.6%). Also lagging behind in popularity was the sweet & sour chicken (12.9%). Considering the last chicken dish wasn't as big of a hit as the restaurant's other offerings, perhaps making your own version of sweet & sour chicken would be a better option.