The Untold Truth Of P.F. Chang's
Love it or hate it, P.F. Chang's has a strong foothold in the culinary world. The Chinese-American restaurant has opened hundreds of locations across the world since being founded in 1993. It's much more than a place to get a good meal, though. It has also played an influential role in shaping modern cuisine. Still, there's probably a lot you don't know about this landmark restaurant.
They have deep culinary roots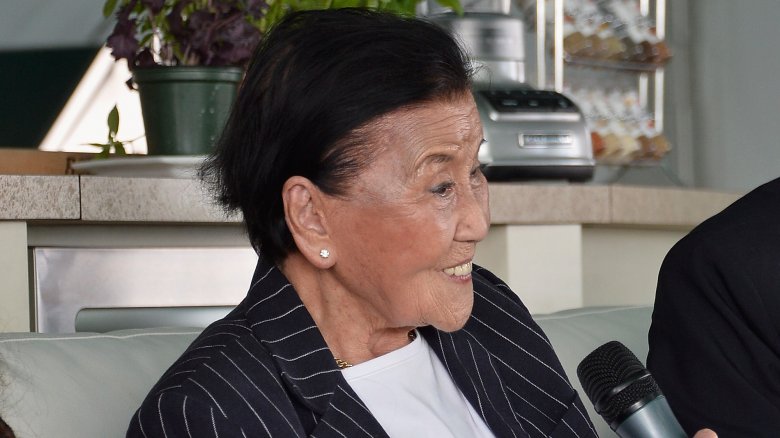 Getty Images
Without the efforts of Cecilia Chiang, P.F. Chang's may not exist today. The Chinese American chef opened the doors of the Mandarin Restaurant in 1961. Her success in the restaurant business eventually inspired her son, Philip Chiang, to become a restaurateur himself. After running his mother's business for a while, Chiang opened his own restaurant, the Mandarette, where he met fellow restaurateur Paul Fleming. The two eventually struck up a partnership, and founded P.F. Chang's.
The restaurant is named for the two co-founders. Paul Fleming's initials became the first part of the name, and Chiang's last name was modified to create the second half.
They started with a simplified menu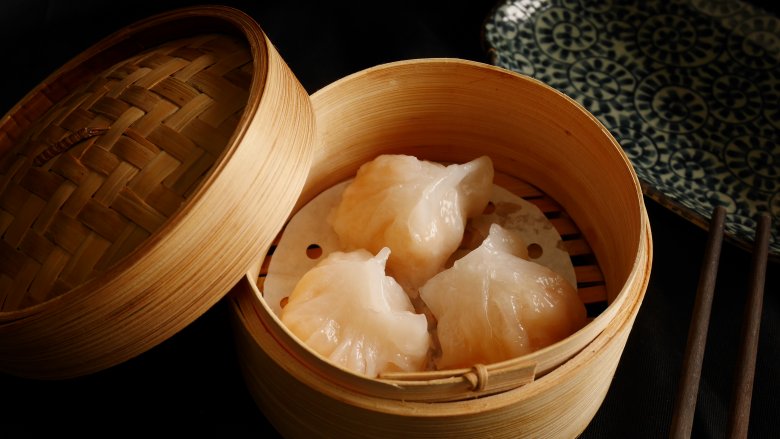 Shutterstock
At the Mandarette, Philip Chiang served simplified Chinese dishes. This style of cooking, which stresses using simple, clean ingredients, became the foundation of P.F Chang's Asian cuisine-inspired menu. In spite of the dishes being modified, Chiang said the food is authentically Chinese, if sometimes a bit more sweet. In an interview with Honolulu, the restaurateur said that chefs "adjust to local tastes," which can mean adding more or less sugar to balance out the soy sauce.
"People in Hawaii seem to like sweet," he said. "It's the same in the Southeastern United States."
Most of their flavors are pretty American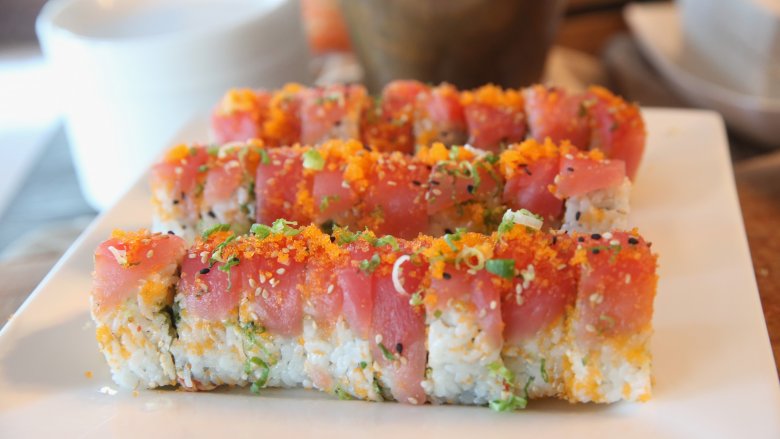 Getty Images
In spite of Chiang's insistence that the dishes served at P.F. Chiang's are authentically Chinese, it's food has a lot of detractors who recognize that the food is very Americanized. CEO Michael Osanloo told Business Insider that while some dishes are inspired by Asian cuisine, others are made up by P.F. Chang's chefs. "If you want a classic Japanese sushi experience, you're not going to come to us," he said. "But if you want some amazing rolls — that are pretty traditional, delicious — we rock at that."
We can thank them for the rise of this spicy sauce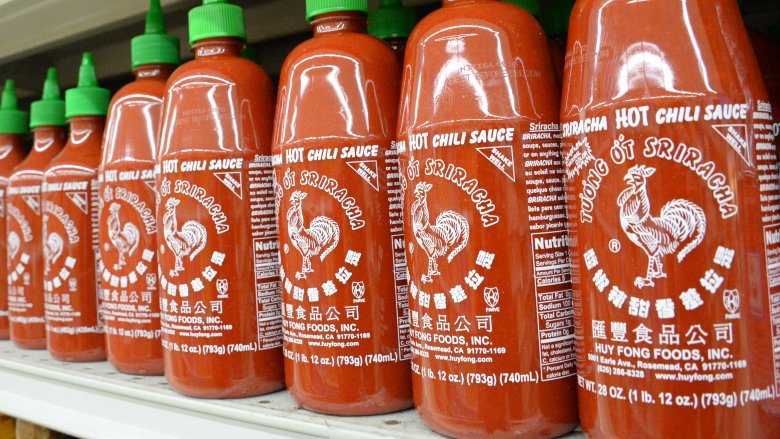 Getty Images
They also helped popularize one low-carb dish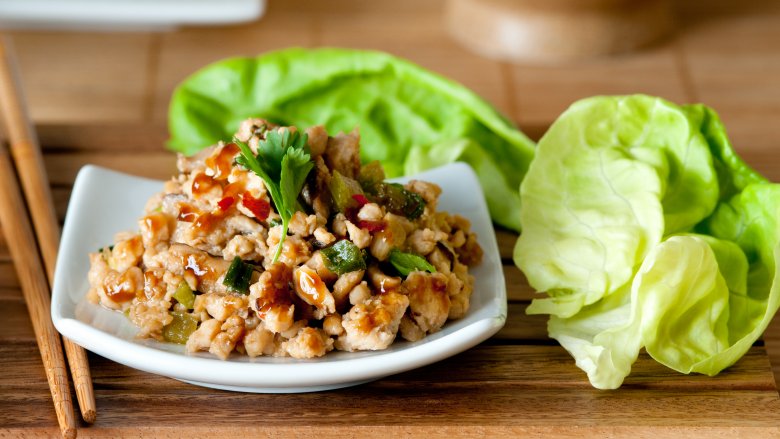 Shutterstock
We can thank (or blame) P.F. Chang's for more than just setting our tastebuds on fire. The restaurant also helped to popularize lettuce wraps in the United States, as they're credited as being one of the first restaurants to serve it. This low-carb dish substitutes tortillas with lettuce, creating a tasty alternative for those looking to eat a wrap sans carbs.
They're all about the wok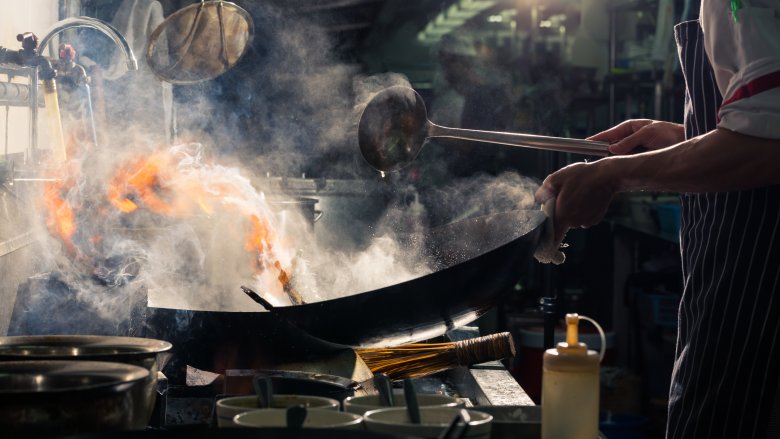 Shutterstock
The P.F. Chang's kitchen is centered around traditional wok-cooking. Each dish is cooked in a wok, after being prepared fresh. The restaurant prides itself on "scratch-cooking," which means that everything you eat at P.F. Chang's was made fresh that same day. The dim sum is wrapped by hand every day, and even meats and vegetables are painstakingly sliced and chopped by hand.
The've been repeatedly accused of harassment
In 2012, two women took legal action against P.F. Chang's, claiming they were sexually harassed on the job. The San Diego Union-Tribune wrote that the women "said they were subjected to offensive comments and conduct from the male kitchen staff at the restaurants, including jokes about sex, remarks about female workers' bodies, and kissing and whistling noises aimed at female employees as they walked by." 
P.F. Chang's paid out nearly $1 million in total to these women in 2014, only to be faced with more harassment claims a few months later. While the company was reluctant to comment, P.F. Chang's insisted they were "committed to providing a workplace free of any type of unlawful harassment or discrimination."
Their international branding carries some surprises
P.F. Chang's has many international locations, but so far have only expanded into one Asian country. The franchise has several restaurants in South Korea, along with dozens more in Europe, the Middle East, and South America.
Part of the reason P.F. Chang's can't be found all over Asia could be because there simply isn't a demand for Americanized Chinese food. While CEO Michael Osanloo told Business Insider that their food's lack of authenticity isn't a problem, the company did announce their plans to market P.F. Chang's as an American bistro when expanding to China.
They cater to special diets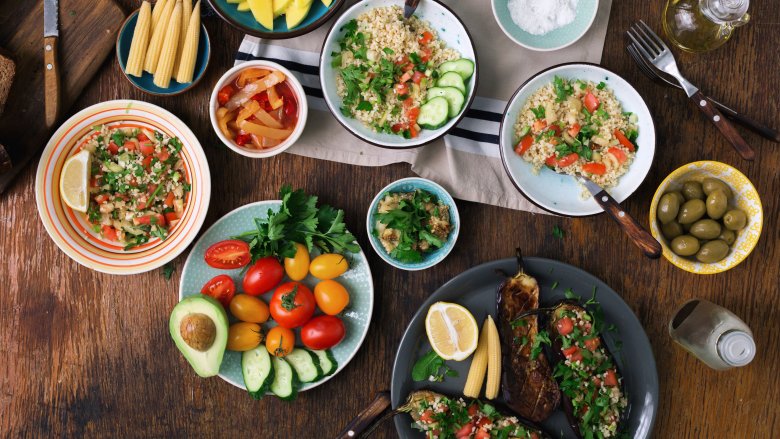 Shutterstock
Another thing that has helped P.F. Chang's become so popular is their varied menu, which appeals to those with special dietary needs. They serve plenty of vegan items for those who don't eat meat. The restaurant was also one of the first to cater to those who eat a gluten-free diet — their gluten-free menu debuted in 2003. All of P.F. Chang's gluten-free foods are prepared in a separate kitchen area in order to avoid cross-contamination.