Andrew Zimmern's Touching Tribute To His Mentor, Michael Morse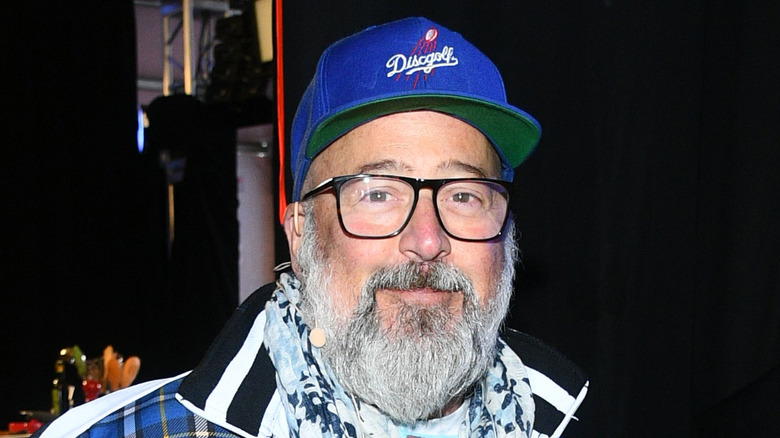 Dave Kotinsky/Getty Images
People come in and out of our lives, but sometimes, if we're lucky, there are people we can look back on as true friends and influential mentors — all of whom have changed us for the better and helped shape us into who we are today. So was Cafe Un Deux Trois owner Michael Morse for chef Andrew Zimmern.
The future celebrity chef landed at Morse's Minneapolis restaurant in the '90s. Here, Zimmern started as a dishwasher, and, as he worked his way up to the position of executive chef, per his website, led the way into transforming Cafe Un Deux Trois into a renowned eatery during the decade. But is was Morse's larger-than-life personality and his frequent presence that added what Star Tribune notes that many of his friends and acquaintances called "character."
While dozens of tributes have poured in for the late restaurateur, who died at age 74 in August (per the Star Tribune), perhaps it was Zimmern's final salute to his late mentor and friend that paints the brightest picture of them all.
Michael Morse's individualist nature and good soul left a lasting impression on Andrew Zimmern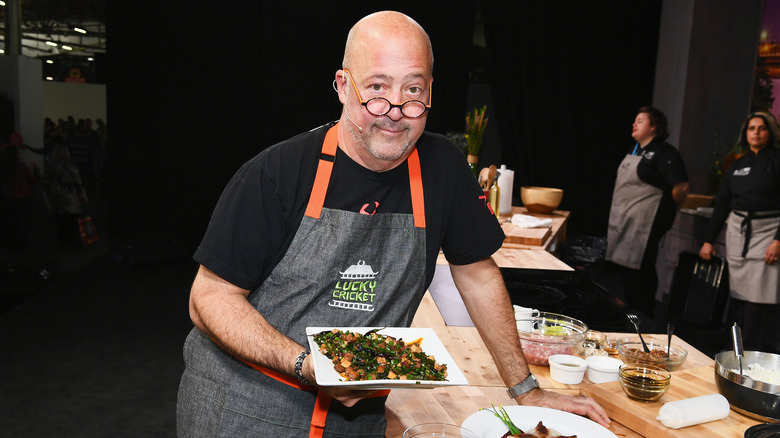 Dave Kotinsky/Getty Images
Though Michael Morse died several months ago, his obituary ran in the Star Tribune on November 10. Andrew Zimmern paid tribute to the late chef both in the obituary and on Twitter.
Andrew Zimmern described Morse as "eccentric" and sometimes a difficult personality for some to get along with, yet to others he was funny and affable. "He was a warm, generous and loving human being, and like many great human beings, he was completely impossible much of the time." 
On Twitter, Zimmern commented further on the passing of his friend and mentor, and shared a photo of the pair seated with dishes from their prix fixe menu. "Michael Morse was as unique as they come. He gave me so much when I had so little and his death is a solemn reminder of the power of addiction. I remember him for his kindness and love," Zimmern wrote.
As noted by the Star Tribune, Morse dealt with addiction throughout his life, and Zimmern told the outlet that he often employed people who were in recovery from addictions themselves (Zimmern included). 
If you or anyone you know is struggling with addiction issues, help is available. Visit the Substance Abuse and Mental Health Services Administration website or contact SAMHSA's National Helpline at 1-800-662-HELP (4357).