Baking Holiday Cookies Will Cost You Twice As Much In This City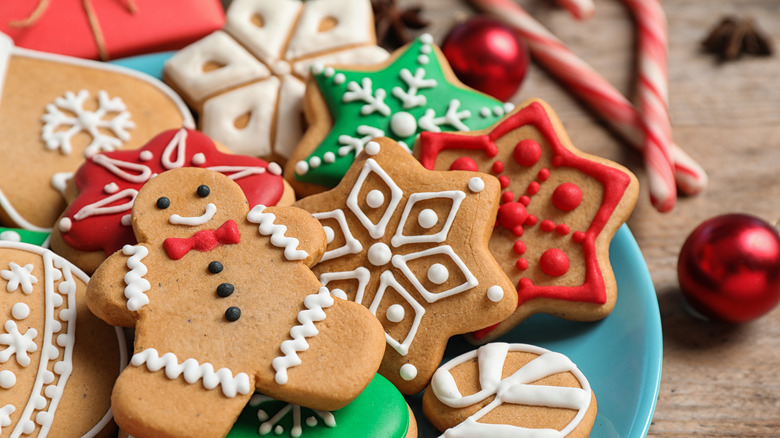 New Africa/Shutterstock
Most of us that enjoy baking will have go-to recipes that we use to turn out our favorite holiday cookies. But no matter what kind of baked good we choose to make, we'd likely be starting off with a similar, if not the same, pool of ingredients — flour, eggs, butter, sugar, and baking soda. And while we put plenty of thought into how we'd like to decorate the cookies after they've popped out of the oven and had a chance to cool down, we're less likely to think about how much we pay for the ingredients that we use to pull the cookies together.
To help bring us some perspective, the folks at HelloFresh have decided to work out how much it would cost to make Christmas cookies across 60 U.S. cities and 30 countries. "We all know that cookies play a pivotal role during the holidays whether it be a way to bond with family and friends or a way to come together during the most festive time of year," explained Carol England, HelloFresh's culinary development manager. "The pandemic put a lot of stress on consumer wallets so we were interested to learn more about which cities and states are seeing the best bang for their buck when it comes to holiday ingredient shopping." The results of that survey are likely to shock and dismay.
Large disparity in ingredient prices seen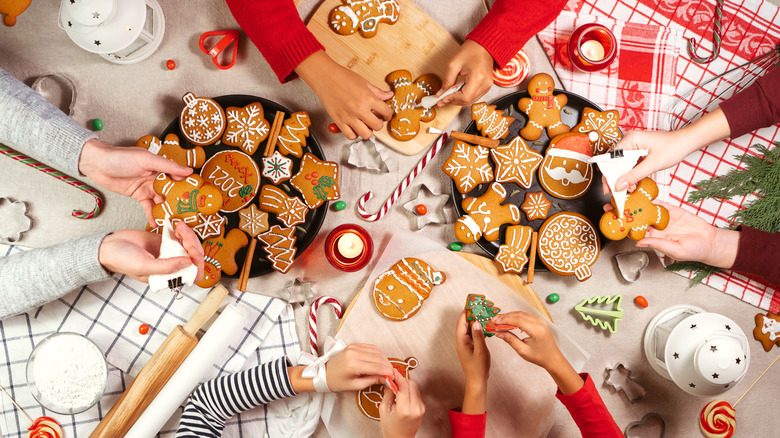 valeriya kozoriz/Shutterstock
While the median cost of making cookies across America sits at around $6 per batch, there is also a huge disparity between the cheapest and most expensive places to bake cookies. HelloFresh's Christmas cookie survey revealed that the most expensive city to make cookies in this year is San Diego, California, where the price of ingredients to make 100 cookies can cost $12.40. In second place is Burlington, Vermont, where total ingredient costs are only slightly lower, at $12.08. In third is Los Angeles, California, where the ingredients to make fresh cookies with will set you back $11.41, and in fourth place is Salt Lake City, Utah, where ingredients are just a smidge cheaper and will cost $11.40.
While food costs are indeed rising across the country, there are still places where cookie ingredients can be bought cheaply. HelloFresh found that in Charleston, South Carolina, ingredients to make 100 Christmas cookies will set you back just $2.23, while that same shopping list will cost you $2.90 in Charleston, West Virginia. Head over to Des Moines, Iowa, and expect to pay $4.13 for your ingredients, while in Portland, Maine, butter, flour, eggs, sugar, and baking soda will cost you $4.62. So, if you buy your Christmas cookies from a local bakery, do spare a thought for him and how much he'll have to charge per cookie in order to make ends meet this holiday season.