Christmas Cookie Challenge May Be Ree Drummond's Final Food Competition Show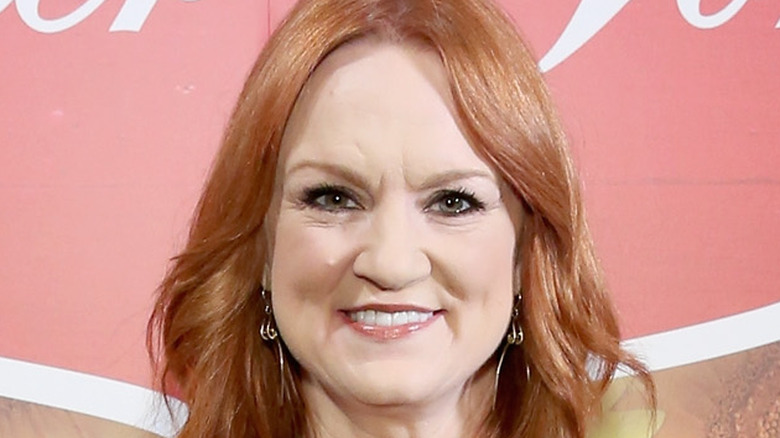 Monica Schipper/Getty Images
When Ree Drummond first got her start in food television, she featured on a few competitions shows, including "Throwdown with Bobby Flay" and "Iron Chef America," before really digging into her role as the host of her own cooking show, "The Pioneer Woman" (via IMDb). Most of her competition judging and hosting credits are from "Christmas Cookie Challenge," and based on a recent Instagram post by Drummond, it sounds like it's now the only competition show she's interested in working on.
Drummond hosts "Christmas Cookie Challenge" alongside fellow Food Network star Eddie Jackson, and they are both returning for its fifth season this year. According to Food Network's episode guide, the show espouses all things cheery and delicious surrounding holiday cookies and will include tasks like "cookie self-portraits," cookies decorated to show surprises under the icing, and even edible snow globes. It seems that with fun challenges like these, Drummond thinks "Christmas Cookie Challenge" just can't be beat.
"'Christmas Cookie Challenge'" is my jam," Drummond said
As she noted on Instagram, Drummond is not one to self-sabotage when it comes to future career opportunities. However, she simply couldn't resist promoting this newest season of "Christmas Cookie Challenge" with a gushing post in which she raved about Eddie Jackson, "the greatest co-host of all time," and called her contestants "the coolest." She capped all that off by saying, "I don't think I could ever be a part of any other food competition show on TV." 
Drummond loves so many things about "Christmas Cookie Challenge," from the creativity and cookies to the laughs and "good holiday vibes," she said, that she playfully tagged Food Network and asked them to "remember not to call and offer [her] any other competition shows!!" We don't know if that means Drummond really will never be part of any other competition show, but hopefully it indicates that she'll be sticking around on "Christmas Cookie Challenge" for quite some time.