The Reason One Man Ate All His Meals At Six Flags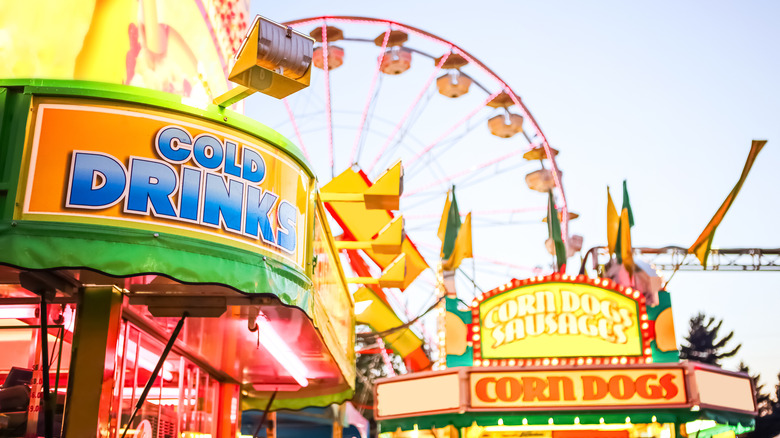 Suzanne Tucker/Shutterstock
Most of us know Six Flags for its outrageous roller coasters such as the "Goliath" at one of its Los Angeles parks, the "Jersey Devil Coaster" in New Jersey, and the "Wicked Cyclone" at the Six Flags park in Massachusetts. But there's another big appeal to Six Flags: its selection of fair-style food found throughout the park. From cheeseburgers and French fries to pizza and ice cream, there's something to satisfy nearly everyone's junk food cravings, including, according to Mel Magazine, a Californian named Dylan (no last name given, perhaps to protect the identity of this genius man). If anyone has ever learned how to work a system, let it be known that it is this man, who discovered that for about $150, he could obtain a season pass which would allow him access to two meals a day.
With his office located just a five-minute drive away from his local Six Flags park, Dylan purchased Deluxe Dining Membership and got quite the bang for his buck (via Six Flags). "That entire first year, I don't think I ever went to the grocery store. I timed it so I was able to go there during my lunch break, go back to work, then stop back for dinner on my way home," Dylan told Mel Magazine.
Eating fried dough can save you some serious dough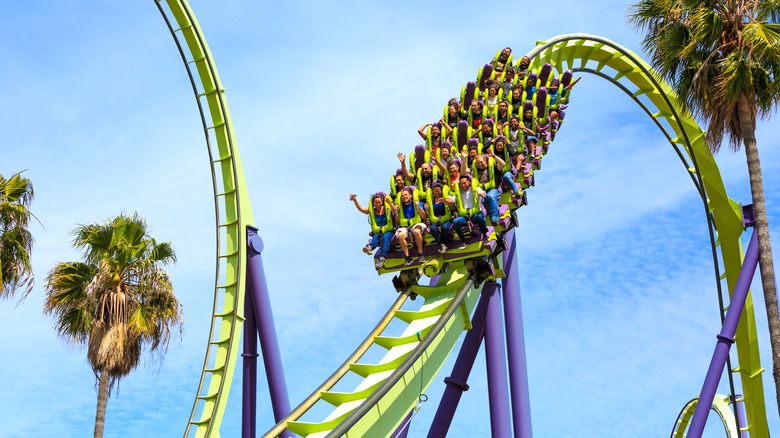 Cassiohabib/Shutterstock
Dylan didn't embark on this carnival food-gorging endeavor just for the food; he had some real financial incentives, too. After eating both meals at Six Flags every day for seven years, Dylan was able to save money, buy a house, and make a dent in his student loans. He estimates he's eaten about 2,000 meals at the park, making his per-meal cost around 50 cents.
While all the financial benefits sound great, you're probably starting to worry about Dylan's health. He admits to Mel Magazine that the first few years were filled with burgers, pizza, and soda, but now the park also offers healthier options such as black bean burgers, a carne asada salad, and a chipotle chicken salad. Now a Six Flags cuisine connoisseur, and with all those savings he's making, Dylan reports no intentions of quitting his meal plan.