The Most Popular Milkshake Flavor In The US Might Surprise You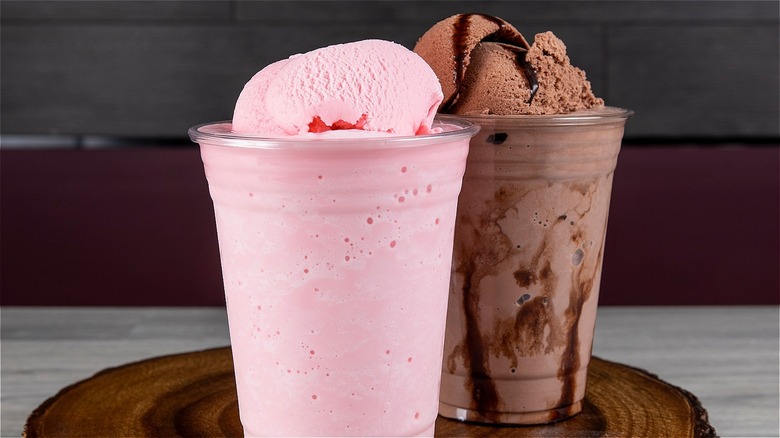 Toasted Pictures/Shutterstock
Rain or shine, cold or warm weather, a milkshake is absolutely delicious. Whether you had a terrible day and need a pick-me-up, or you had an amazing day and want to celebrate, these creamy concoctions hit the spot pretty much every time. The decadent desserts have been around forever (technically since the 1800s, but who's counting) and have transformed from basic chocolate and vanilla flavors into a whole host of options. You've got the famous Shamrock shake, Nutella shakes (are these really that different from chocolate shakes?), and even pineapple shakes (the most popular shakes in New York and Texas, according to RTA Outdoor Living). 
With so many delicious options that keep us coming back for more, you would think maybe the classics — like the tried-and-true vanilla and chocolate — would be the most popular. But no, the most popular flavor in America is actually something we didn't see coming. Read on to find out what it is!
Strawberry is the most popular milkshake flavor in the US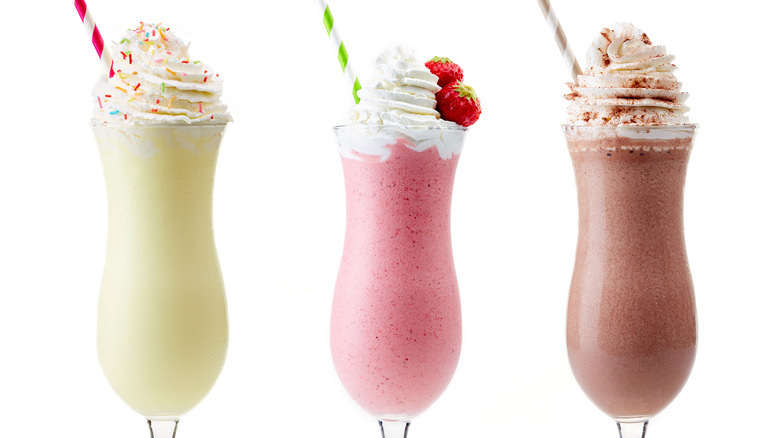 bigacis/Shutterstock
Coming out of left field is the strawberry milkshake, winning most popular milkshake flavor in ten states for a majority victory. According to RTA Outdoor Living, strawberry was chosen as the most popular flavor in states including California, Illinois, and Louisiana. Northern climates like Michigan, Maine, and Indiana all chose chocolate — the runner-up — proving that even the cold weather can't prevent people from enjoying a delicious shake. Other states like Texas and New York said pineapple shakes were the best (wait, what? Isn't that a smoothie?). Coming in third place was the Oreo milkshake, which is pretty much just the best combination of chocolate and vanilla that we could ever ask for. 
If you haven't had a strawberry milkshake in your life (trust us, you're not alone), it might be worth trying next time you're in the mood for a creamy and delicious dessert.