This Cracker Barrel Reaction Video Has Twitter Seeing Red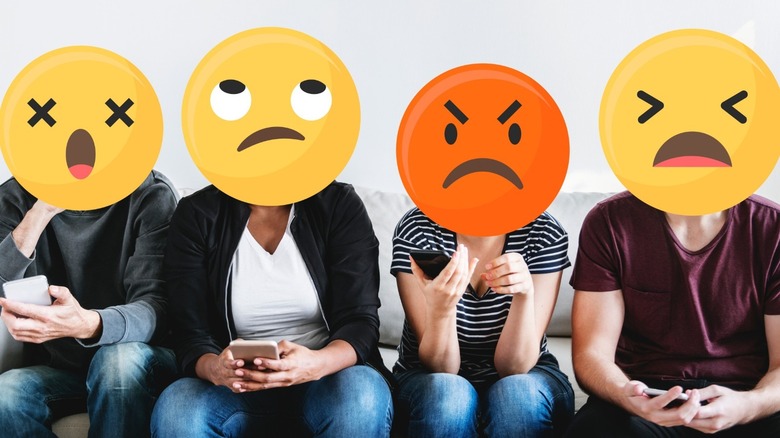 Rawpixel.com/Shutterstock
No matter where you are in the United States, stepping into a Cracker Barrel is taking a step into a southern-style restaurant, complete with rocking chairs out front, memorabilia on the walls, nostalgic knick-knacks in the store, and a menu with southern favorites including country fried steak, chicken n' dumplins, loaded hashbrown casserole, and mac n' cheese (via Cracker Barrel). Food Insider recently posted a video on Twitter titled "Millennials Try Cracker Barrel for the First Time," in which two staff members, Nick and Irene, traveled to a New Jersey Cracker Barrel to try these four popular menu items. They also shared them with co-workers not at the restaurant (presumably also millennials) to get their opinions. Let's just say responses among the employees were mixed.
Even upon first receiving their food, reactions waver. "It looks really good. It smells really good. So let's dig in," Nick said. However, Irene is quick to question the chicken n' dumplins. "I know you can't judge it by its appearance, but I'm a little bit suspicious," she noted. "It looks a little bit sad," agreed co-worker Shirley. And when Irene tastes the dumplings, she claimed they shouldn't be called such because they "aren't dumplings."
Twitter has opinions about millennials hitting up Cracker Barrel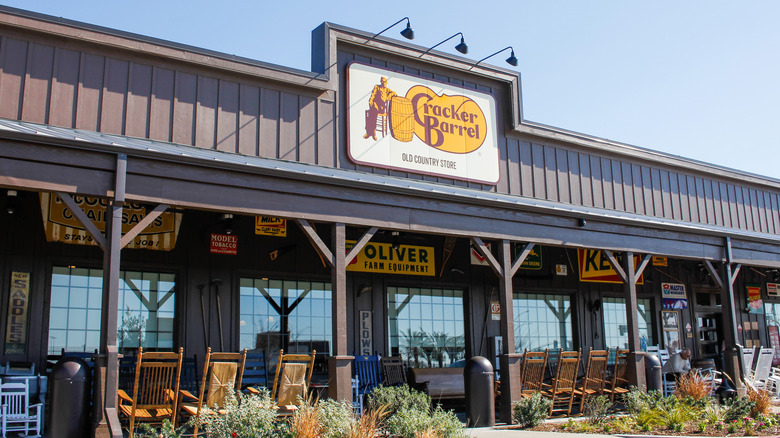 TonelsonProductions/Shutterstock
The video posted on Twitter goes on to document the staff's reactions to the other dishes, including Hannah's proclamation that the country fried steak "tastes like the worst hamburger I've ever eaten in my whole life," and Nico's claim that the loaded hashbrown casserole is "delicious" and "awesome." Finally, the crew tries the mac n' cheese, which results in responses like Nian's comment, "Is this great? No," and Hannah's, "There wasn't really anything special about it."
Not only did the Food Insider staff have assorted feedback on their Cracker Barrel taste test, Twitter had some pretty strong thoughts about the video. Some users claimed that there is a difference between an Asian dumpling and a southern dumpling, and lamented that some of those appearing in the video weren't aware of such a distinction. Another applauded staff member Nico who liked the food, stating, "she understands southern comfort food," while another agreed with those who disliked the food, writing, "CB food used to be good ... But somewhere along the way they slipped. Most of their menu tastes like cardboard now."
Some tweeters were also questioning the millennial angle, with one user commenting that "not knowing what chicken fried steak is isn't a generational thing, it's a geographical thing ... CB isn't some big foreign concept to all of us millennials from the southern states, nor is the food they serve."