Starbucks Just Became The Latest Chain To Go Cashierless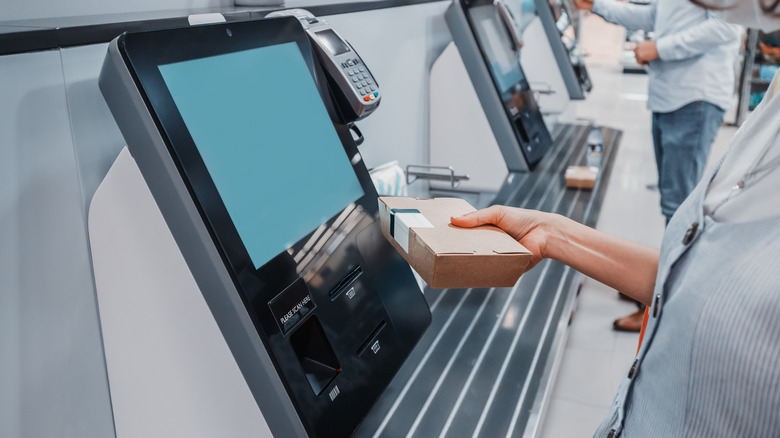 Frantic00/Shutterstock
As 2021 marches on, more big chains have started to phase out human workers. According to Charged, Aldi started plans to replace human cashiers with robots, while Amazon plans to bring automated checkout points to Whole Foods locations by 2022, per CNBC. Kroger even plans to jump in on the action, creating a new smart cart shopping technology that allows customers to buy their groceries without interacting with a person (via The Cincinnati Enquirer). While Kroger started implementing this new technology as a response to the pandemic, other businesses allegedly want to provide consumers with an easy payment system that makes their experience that much more pleasurable.
CNBC reported that Starbucks now plans to join the fray by testing out a cashierless coffee shop in New York City. The coffee chain plans to team up with Amazon to open the café, located in midtown Manhattan. The strategy of phasing out workers falls in line with the chain's larger plans of reformatting in the wake of the pandemic. In addition to testing out new ways to serve customers, the chain closed about 400 stores over the course of a year and a half, while refocusing on serving more pick-up and walk-in orders.
What Starbucks' cashierless queues look like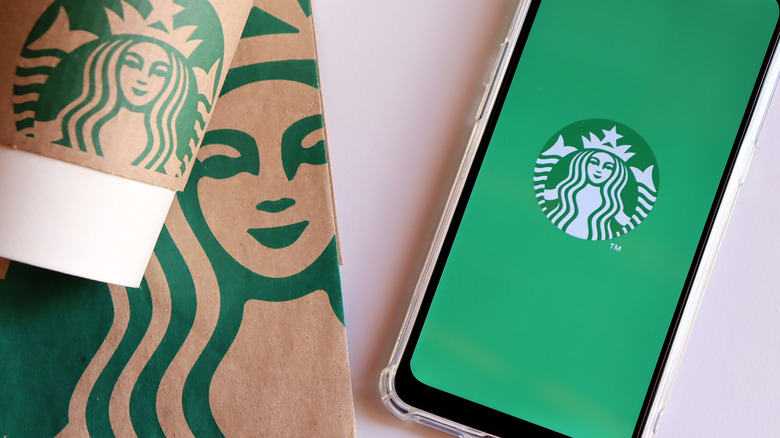 Brenda Rocha - Blossom/Shutterstock
According to CNBC, customers who walk into the cashierless location first come face-to-face with a pick-up counter used to serve drinks that get ordered virtually. A digital screen also displays the drink orders in progress. Amazon One users can pay using their app, while everyone else has the option of swiping their credit card at a terminal. Starbucks also plans to play it safe by posting an employee at the front of the business to help any customers who might struggle with the new way of paying. The location also features a refrigerated section that relies on cameras, scales, and sensors to add up how much customers owe, making for a very quick checkout process designed to avoid long lines.
Only time can tell if this new payment system takes hold and how consumers might react to it. If you find yourself in Manhattan, make sure to drop in to this location and take a look at the possible future of the service industry. For better or worse, you might see even more locations designed like this in the coming years if the concept takes off.