John Schnatter Just Responded To Papa Johns Name Change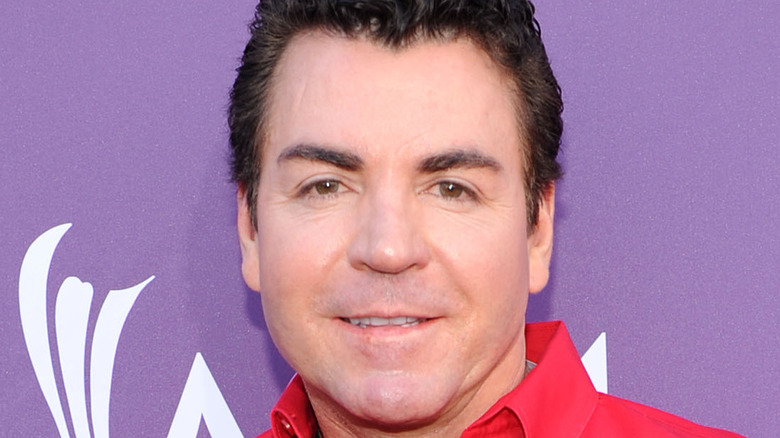 Rick Diamond/acma2012/Getty Images
"Papa" John Schnatter isn't pleased. According to FOX 2, the pizza franchise chain founded by Schnatter in 1984 announced on Tuesday that it would be changing its name from "Papa John's" to "Papa Johns," forgoing the apostrophe. Former CEO Schnatter released a statement calling the company's motives "misplaced," stating, "Instead of being obsessed with Papa John and irrelevant changes to the brand logo, the company should become obsessed once again with making quality Papa John's pizza consistently."
The change comes in the wake of two unfortunate incidents involving Schnatter. First, in 2017, Schnatter criticized the way the NFL (then an official partner with Papa Johns) handled players taking a knee during the national anthem to protest police brutality and racism, blaming football executives for a decrease in pizza sales (via Business Insider). Then, in 2018, Forbes reported that Schnatter had resigned as Papa Johns' CEO after using the n-word and recalling racist images on a business call. However, Papa Johns did not specifically give a reason for the recent name change, and FOX 2 reported that a company representative commented that "removing the apostrophe was 'not abnormal' for a longtime brand."
John Schnatter says Papa Johns should concentrate on what's most important: good pizza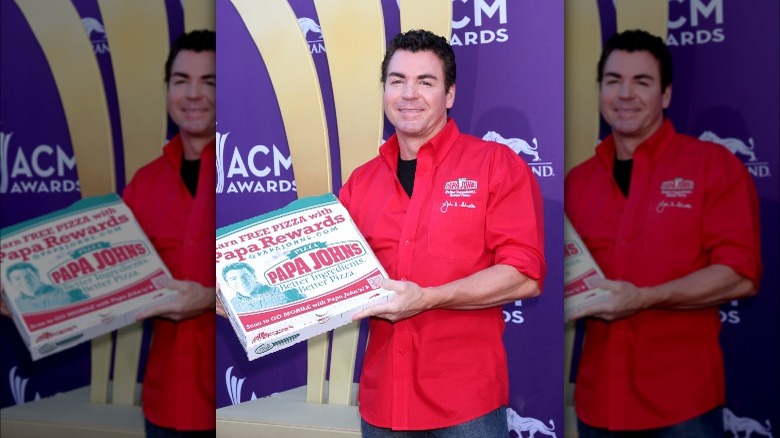 Kathy Hutchins/Shutterstock
According to a press release published by Business Wire, the Papa Johns name change is part of larger, franchise-wide overhaul featuring changes to the logo, restaurant design, and "brand visual identity," which includes the photography and colors used to represent the restaurants and their products. In his statement, Schnatter suggested that perhaps the company has focused more on his public persona rather than what they should be focused on: pizza. "My criticism of company management over the past three years has rested largely on their refusal to admit they were wrong about the false media narrative about me and my legacy, and their failure to maintain a commitment to the principles on which we built the company brand, including consistent product quality with every single pizza made," Schnatter said. He went on to highlight his skepticism about the company's continued success without him, stating, "Try as they may, they can't have Papa Johns without Papa John" (via FOX 2).