The Surprising Ingredient Kardea Brown Adds To Her Gingerbread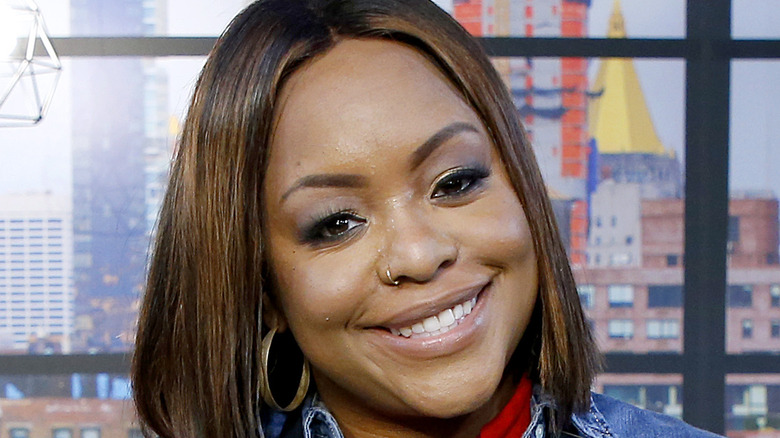 John Lamparski/Getty Images
Christmas brings a slew of seasonal flavors to the dessert table, from peppermint to eggnog to hot cocoa. One of the most popular? Gingerbread. Whether you're baking gingerbread men to decorate at a cookie party or making a homemade gingerbread house, the spicy yet sweet treat is a hallmark of the holidays. A YouGov poll found that gingerbread cookies are one of the most popular Christmas cookies among Americans, and are especially big in the South.
Classic gingerbread in its most basic form isn't complicated to whip up at home — all you need is your usual cookie ingredients, along with plenty of cinnamon and ginger. But there are also a lot of fun ways to elevate your gingerbread dough, no matter what you're using it for. Kardea Brown, the host of "Delicious Miss Brown" on Food Network, has a secret recipe for gingerbread that she swears by. Here's what she mixes into her gingerbread when she's baking for the holidays.
Kardea Brown uses this in her gingerbread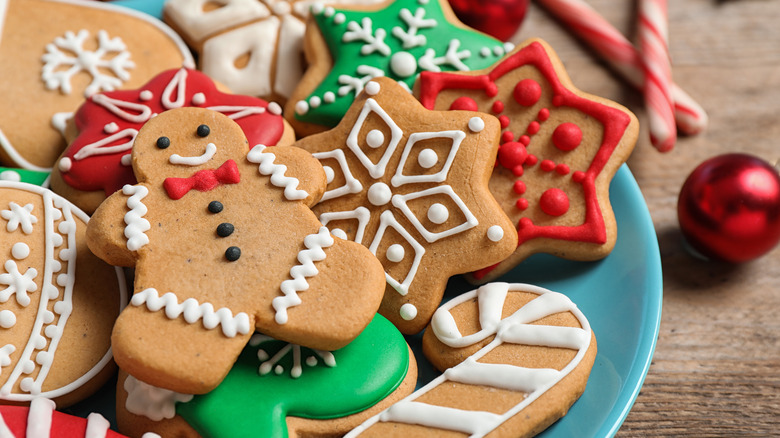 New Africa/Shutterstock
Kardea Brown knows a thing or two about gingerbread. After all, she's one of the hosts of "Holiday Baking Championship: Gingerbread Showdown," which is currently airing on Food Network. Having watched contestants create gingerbread masterpieces — and sampling some of their goodies — Brown has her own opinions on what makes the best gingerbread. And in her opinion? It requires one secret ingredient: mint. "I love incorporating mint to my gingerbread house," Brown said in a recent interview with Fansided. "It's classic and evokes feelings of nostalgia."
That's not the only ingredient Brown has been known to add to her gingerbread. She's also a fan of mace, which is a Caribbean spice that comes from the dried exterior of the nutmeg seed. "I love adding mace to my gingerbread recipe. It provides a flavor that I think makes the recipe really pop," she revealed in the same interview. It's a trick worth considering the next time you're baking a batch of gingerbread cookies.