Ayesha Curry Says These Are Her Husband, Steph Curry's, Favorite Dishes - Exclusive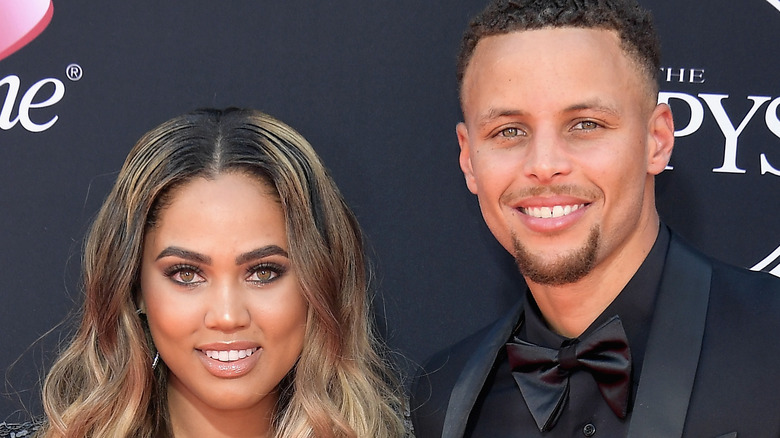 Matt Winkelmeyer/Getty Images
Ayesha Curry has lots of reasons to cook. Whether it's brainstorming recipes — she's published several cookbooks — or testing out her latest line of cookware products, or cooking for her family, which includes professional basketball player husband Steph Curry and their three children. So, the foodie and entrepreneur who has a strong presence on YouTube constantly has dishes on deck to please a crowd or her own hungry family. And while it might be super cool for Ayesha being married to a Golden State Warrior, it also must be pretty sweet for Steph to be married to a culinary expert.
So when Mashed got the chance to speak with Ayesha, we couldn't resist asking her what's on the table in her house. In an exclusive interview, she revealed some of her husband's favorite dishes. Keep reading to find out what the NBA Star is chowing down on when he's off the court and at home with the family. And be warned, it might leave you hungry.
Steph Curry has a thing for chicken parm and spicy seafood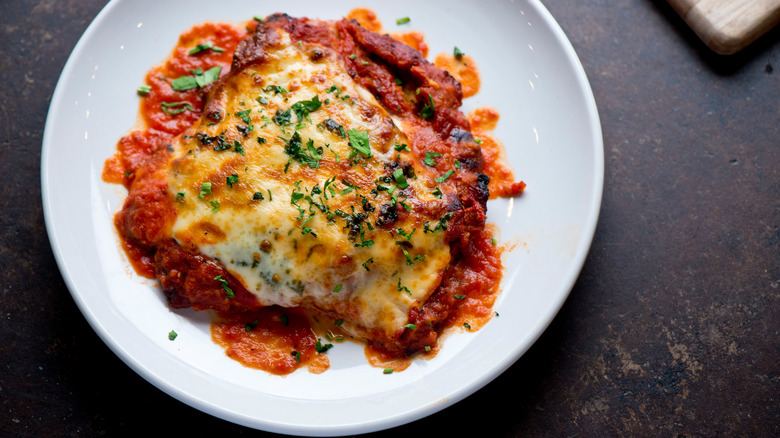 Marie Sonmez Photography/Shutterstock
With a career that keeps you on the road so much, it would make sense that Steph Curry comes home craving comfort food. And Ayesha Curry confirmed that, for a while, that was exactly what he always wanted her to make. "It used to be chicken parm. That was always the go-to," she told Mashed.
Recently, however, the basketball star has been looking to spice things up. "I feel like he's turned over a new leaf lately," said Ayesha, adding, "The family favorite right now is the rasta pasta. It's like a creamy, curry, tomato-based pasta dish, and it has jerk shrimp in it. It's so good." Another spicy seafood fave of Steph's? "He loves my sweet and spicy scallops that I make," she said. When it comes to a quick and easy favorite, the Golden State Warriors point guard is going for pineapple fried rice, which is apparently a surprise even to his wife. "He hates pineapple on pizza, he hates warm pineapple, but for whatever reason, when I make the pineapple fried rice, he'll eat that and loves it."
You can watch Ayesha Curry on the newest season of "Selena + Chef" streaming now on HBO Max. Curry's cookware line is available at retail stores and PotsandPans.com. And click here to check out the latest issue of her magazine "Sweet July."