A Lot Of Celebrities Have Worked For Baskin-Robbins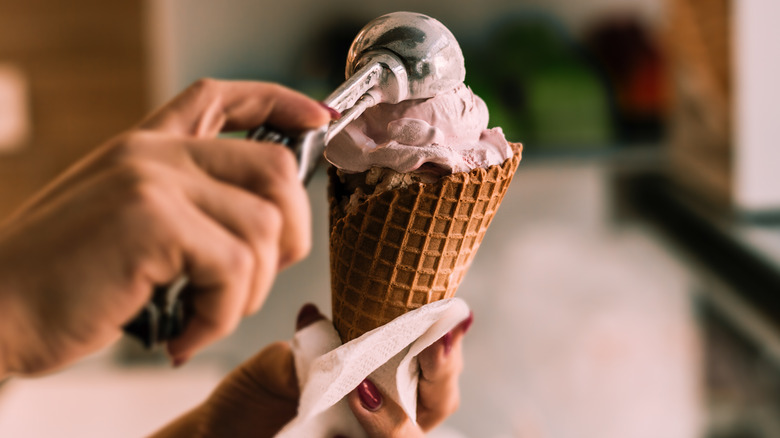 Branislav Nenin/Shutterstock
Unless you're independently wealthy or have a trust fund, most people have to work to earn a living and pay the bills. Whatever their ultimate career, a popular option for many teenagers and first-time job seekers is working at a fast food chain, whether it's flipping burgers at McDonald's or scooping ice cream at Baskin-Robbins. With more than 7,800 locations around the world, including more than 2,500 shops in the United States alone according to a company fact sheet, it's not surprising that many people get their start at Baskin-Robbins.
The popular ice cream chain is known for their 31 flavors (enough for a different flavor for every single day of the month, although the real number is actually more than 1,400 per the company's website), and for an ideal work environment. According to How I Got The Job, Baskin-Robbins has several perks that are attractive to potential employees, such as free ice cream, a fun working environment, friendly co-workers, and potential customer tips. It's no wonder that Baskin-Robbins can count among its former employees a rather impressive roster of celebrities.
Famous people who got their start scooping ice cream for Baskin-Robbins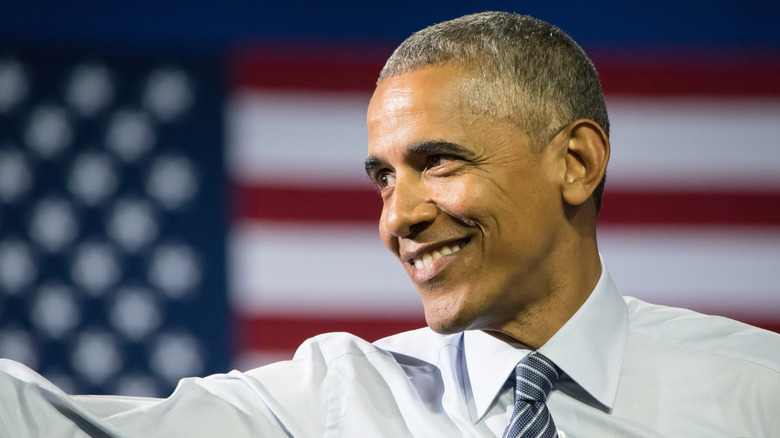 Evan El-Amin/Shutterstock
When he was a senior in high school, President Obama got his first summer job working at a Baskin-Robbins in Hawaii (via SCMP). It wasn't a glamorous job, and it was tough on the wrists, but according to Obama, it taught him the valuable lessons of "Responsibility. Hard work. Balancing a job with friends, family, and school" (via LinkedIn) — lessons that probably also came in handy at the White House.
Celebrity chef Bobby Flay is another famous Baskin-Robbins alumnus. When he was 15, Flay worked at a Baskin-Robbins on the East Side of Manhattan, where he spent a lot of time trying to find the perfect combination of sundae toppings (via Eat This, Not That!), perhaps demonstrating even then his future destiny as a chef.
Nor are President Obama and Bobby Flay the only famous former Baskin-Robbins employees. That list also includes the likes of Julia Roberts, Rosie O'Donnell, Chandra Wilson, Leeza Gibbons, Randy Quaid, Eric Dane, and former New York Yankees pitcher Phil Hughes (via the company website). And although he didn't scoop ice cream, rapper Sean "Diddy" Combs starred in a Baskin-Robbins commercial when he was two years old (via The Daily Meal).