Chick-Fil-A Fans Are Arguing Over The Price Of This Spicy Chicken Sandwich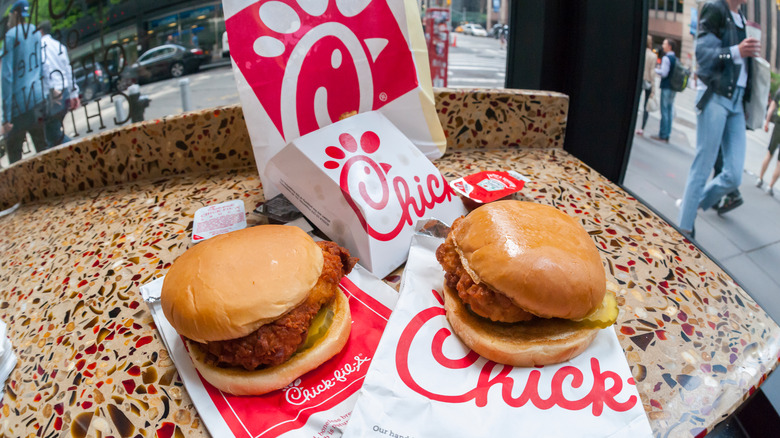 rblfmr/Shutterstock
The worst inflation in the U.S. in more than 30 years is upon us, according to the Associated Press, and Americans are feeling it everywhere from the gas pump to the fast food drive-thru. Gasoline prices have seen a staggering 50% price increase over the past year, while the breakfast staples eggs and bacon have gone up in price 12% and 20% respectively.
The AP explains that the current inflation rate — 6.2% overall — is due to the ongoing supply-chain snarl and President Joe Biden's over-stimulation of the economy, which included $1,400 checks to Americans in March. Supply chain issues have affected just about every product you can think of, and chicken is no exception. The Wall Street Journal reported in May that the price of chicken breasts had doubled since the start of the year, and of course, chicken breasts are the main ingredient in Chick-fil-A's popular chicken sandwich.
So it should come as no surprise that a Redditor from Florida experienced sticker shock when they went online to order a spicy chicken sandwich combo from Chick-fil-A. Reddit user wavy1000 posted a screenshot of their order with the question, "Does this price seem unusually high to anyone else?"
Some Redditors say Chick-fil-A prices are going up; others say the price is right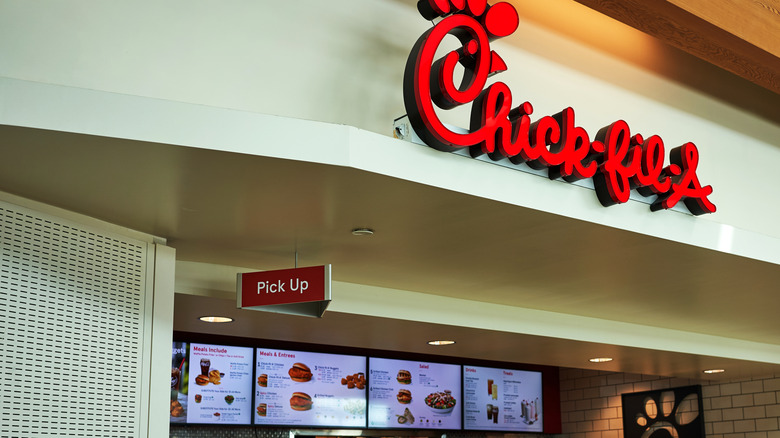 Tada Images/Shutterstock
A Chick-fil-A customer's Reddit post included a screenshot showing a mobile order for a spicy chicken sandwich meal for $9.85. Prices vary by location, and this Florida Redditor's deal is better than what you would get from the Chick-fil-A closest to the Empire State Building in Manhattan: $10.69, per the chain's order webpage. Still, some commenters on Reddit — unofficial, anonymous sources, of course, so not the most reliable — reported recent price hikes at Chick-fil-A. "Price increase is coming up. $4.19 in Jan now $4.55. Def jumping to $5.55 by this time next year," Redditor mikenyle claimed. "Prices just increased at my old store," Admirable-Result-240 chimed in. Two other commenters in the thread independently reported that Chick-fil-A raised its prices in early November. Other Redditors seemed to think the price was just fine, considering it was for a combo meal.
Given the cost pressures on Chick-fil-A with chicken alone, it wouldn't be surprising if the chain needed to hike prices. Fortune reported just last week that major brands have been raising prices this year and counting on customer loyalty to keep their businesses going strong. And if Chick-fil-A has anything, it's customer loyalty. The chain earned the top score among chain restaurants in the American Consumer Satisfaction Index this year, for the seventh year in a row. Count Redditor Unique_Coyote_5777 among the satisfied Chick-fil-A customers who won't let a little inflation scare them off: "Good quality should always cost something."