How Dave & Buster's Made It Into The Guinness Book Of World Records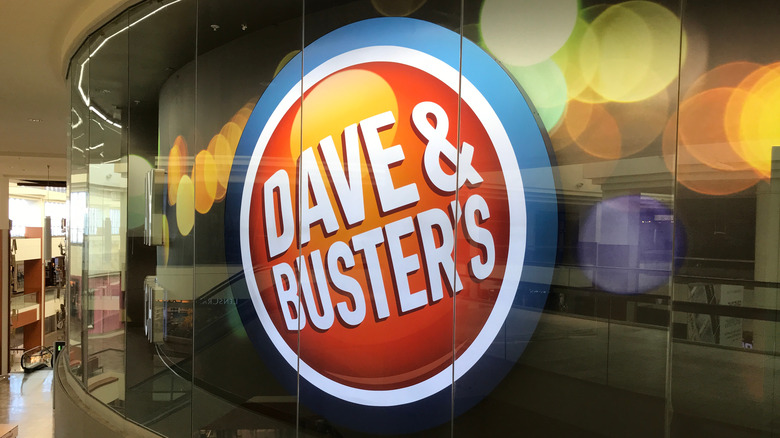 Jeff Bukowski/Shutterstock
Dave & Buster's was the brainchild of two men — Dave Corriveau and James "Buster" Corley — who wanted to combine the fun of an arcade with the atmosphere of a bar. According to the chain's website, the two men had opened establishments a few doors down from each other. Dave opened an arcade, and Buster opened a bar. They got the idea to combine the two into one entertainment space, so Dave & Buster's was born back in 1982.
Corriveau and Corley opened their first spot in Dallas, Texas. In terms of naming the space, the website reports that Dave won the coin toss, which allowed his name to be first. Today, Dave & Buster's has grown into 110 locations around the country, and it's become a top spot for adults to enjoy the excitement of arcade games and cocktails. Still, despite their success, the two men likely never expected that Dave & Buster's would someday hold a spot in the Guinness Book of World Records.
A Dave & Buster's customer broke a record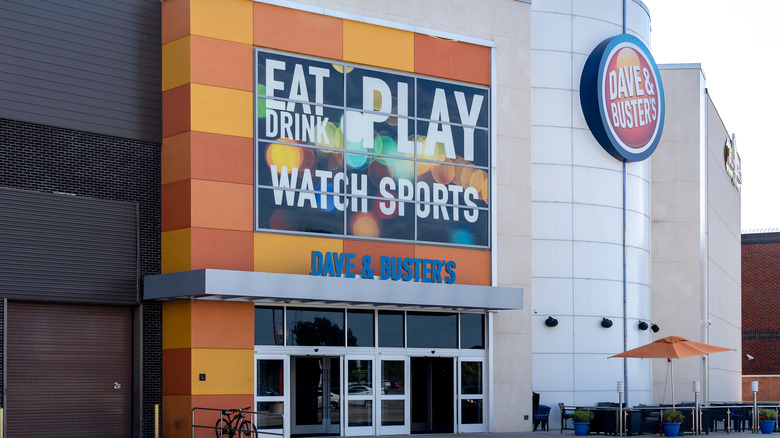 JHVE Photo/Shutterstock
Dave & Buster's has been welcoming patrons for years, allowing its customers to play games while enjoying food and drinks. And while that was the initial founders' main goal for the establishment, it turns out the chain became famous for breaking a pretty incredible world record.
In 2017, the Dave & Buster's Toronto location saw one of its customers rack up a whopping 360,000 tickets, which stretched nearly 29,135 feet, per the Guinness World Records website. (For reference, that's roughly three times the length of the Golden Gate Bridge!) The customer, Joseph Levy Cohen, has his name and photograph on the impressive world record, though it's unclear what Cohen did with all the tickets he won. Still, it put Dave & Buster's on the map in a whole new way. Now, the bar and arcade chain is forever enshrined in the record books. Well, at least until another ticket holder comes along!