Ted Allen's Chopped Throwback Has Fans Emotional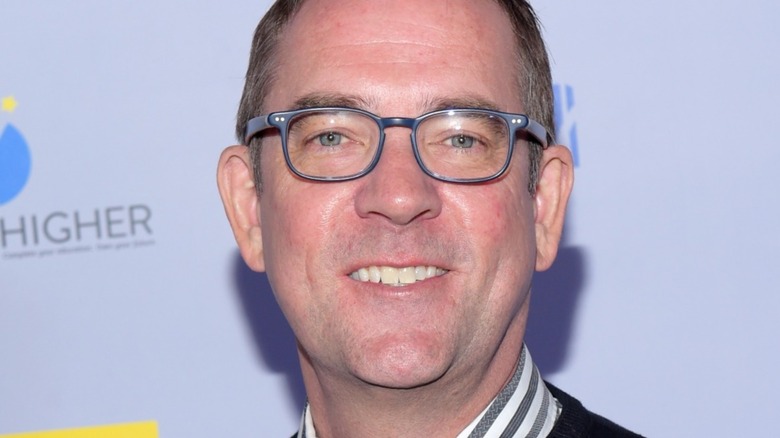 Jason Kempin/Getty
Ted Allen may have gotten his start on television as the food expert on Bravo's "Queer Eye For the Straight Guy," but these days, he's probably best-known for being the host of the Food Network competition show "Chopped." "Chopped"'s first season aired in 2009 (via Metacritic), and the show has been filmed for 49 seasons (via IMDb). Over the years, there have been hundreds of contestants and dozens of judges. Allen's own mom even appeared on an episode (via the Food Network website). But there are some judges who've been appearing on the show since day one – literally.
In a recent Twitter post, Allen paid homage to his "Chopped" co-stars with a throwback photo from September 27, 2008. It shows chefs Marc Murphy, Alex Guarnaschelli in her middle seat, and Aarón Sánchez sitting at the judges' table, engaged in what looks like spirited banter. According to Allen, it's the first photo he ever took on the set of "Chopped," and it's from either the first episode ever or from an early rehearsal. Seeing their favorite judges having fun in a picture from so long ago got some fans emotional.
People love their Chopped memories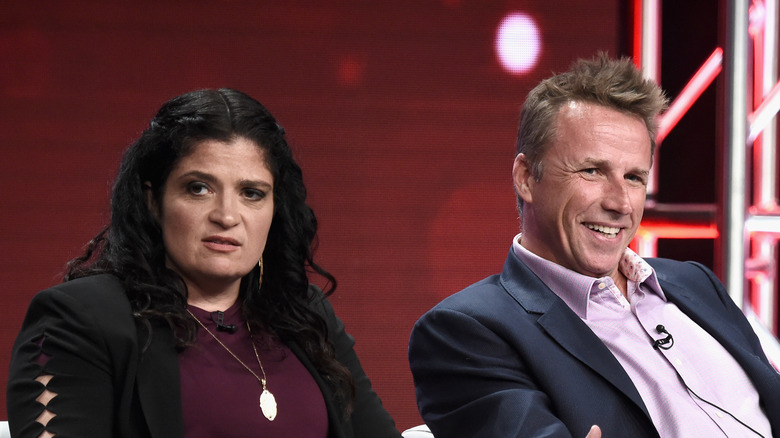 Amanda Edwards/Getty Images
"Chopped" has been on TV for so long, that some people literally grew up watching the show. One Twitter user replied to the photo post, saying, "I feel like I've been growing with you," while others pointed out that watching "Chopped" was a family tradition. "Family usually watch at least an episode every night," one fan replied. 
Others got a kick out of seeing how young the judges look. "Did Aaron just get home from high school?" asked one fan, while another said, "I've been bingeing from the beginning and everyone looks so young and fresh." Allen even got a compliment in the replies: "How come they got so much older and you didn't?" Clearly, Allen enjoys sharing these blasts from the past with fans. In fact, he has posted a couple of other throwback photos from the early days of "Chopped" on Twitter for viewers to weigh in on and reminisce about.