Padma Lakshmi's Throwback Instagram Photo Is Turning Heads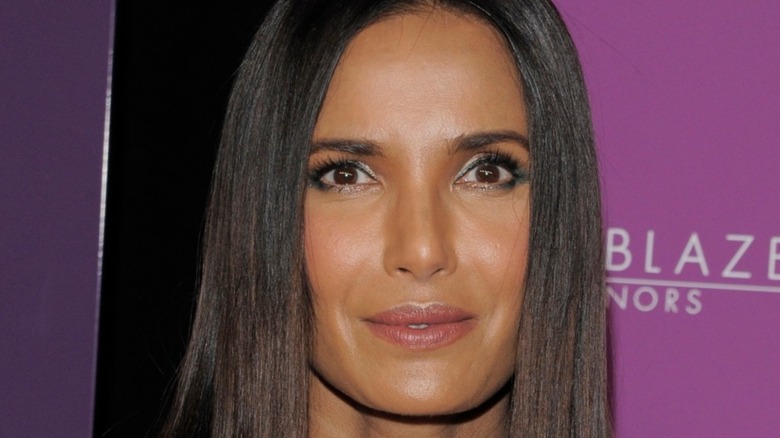 Ron Adar/Shutterstock
Instagram is known for featuring photos of people living their best lives and sending users into a filter-happy frenzy. When you've led a life like Padma Lakshmi's, you understand the emphasis society can place on looks. But Lakshmi is an advocate for positive body image and embracing individuality.
Lakshmi was born in Chennai, India, and moved to the United States when she was around 4 years old, according to Biography. She lived in New York early on and then moved to Los Angeles, where she dealt with racially motivated bullying and a serious car accident that left her with a broken pelvis and a seven-inch scar on her arm. These difficult experiences negatively affected Lakshmi's self-esteem (via BravoTV).
Lakshmi persisted and turned the issues she struggled with into strengths as she became a model for top designers, a famous television personality, and a cookbook author with a passion for Indian-American cuisine. The success of her cookbooks earned her a show on the Food Network called "Padma's Passport" and she later became an executive producer and host of Bravo's "Top Chef." In a recent Instagram post, Lakshmi took fans on a stroll down memory lane. They responded strongly, often by remarking on her appearance.
Padma Lakshmi's throwback received many compliments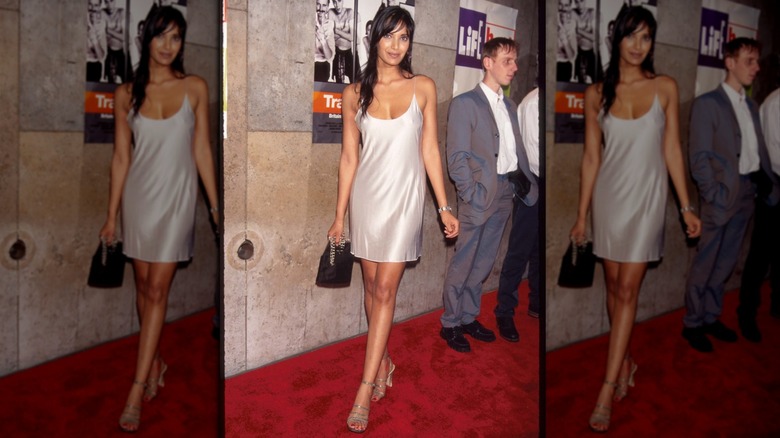 Evan Agostini/Getty Images
Padma Lakshmi looks the same as she did over two decades ago, according to her Instagram followers. She posted a red carpet photo in a recent post with the caption, "25 years ago at the Trainspotting premiere in New York City." But one fan commented, "Looks like 25 minutes ago." Echoing that idea, another remarked, "you age in a way that puts fine red wine to shame." Multiple fans called Lakshmi "stunning" or "beautiful," while another was elated to see how much the star from Chennai had experienced: "As an Indian American I love seeing you doing ALLL THE THINGS."
While many of the responses revolved around the celebrity's physical appearance, Lakshmi is acutely aware of the pressure that magazines and social media put on people to look a particular way, especially now that she has a child of her own. In an interview with US Weekly, she said, "We want to be careful with the language we use on social media, on billboards, all media. Body image is a really, really big deal. Young girls and teenage girls and boys have so much pressure that we didn't have when we were kids." 
However, some commenters not only praised Lakshmi but also the film she attended: "Trainspotting." Some called it a "great" or "all-time favorite movie." Seemingly in keeping with the throwback theme, at least one person wondered how well the film had aged.