The Incredible Gift A Dunkin' Customer Gave An Employee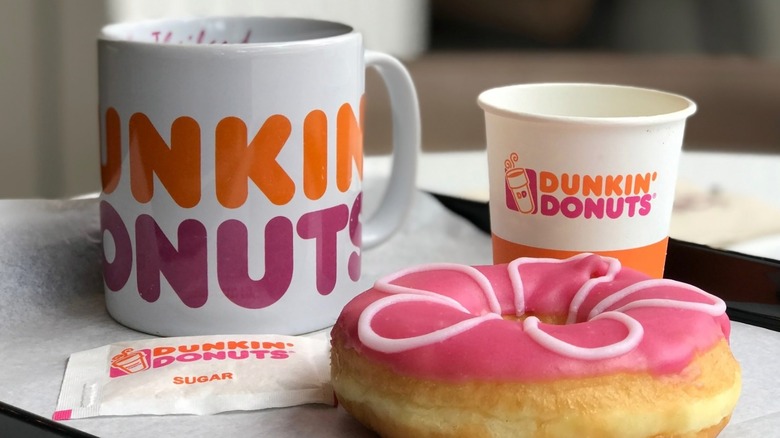 pancha.me/Shutterstock
When it comes to showing appreciation for good service, especially in a coffee shop like Dunkin' Donuts, the default is to leave a tip in the tip jar, or tacked on to your order. However, an employee at an Ohio Dunkin' location recently got a gift of a much larger magnitude — something that certainly couldn't fit in a tip jar. And, it all stemmed from a loyal customer wanting to show her appreciation for a hard-working employee at her preferred Dunkin' location who had fallen on some tough times.
According to 7 News Boston, the customer behind the generous gift, Suzanne Burke, makes a daily visit to a particular Dunkin' location, where employee Ebony Johnson works. Burke found herself consistently impressed by the service Johnson provided to drive-through customers, day after day; In fact, her service was so outstanding that Burke noticed when the familiar face wasn't gracing the drive-through window for a period of time.
After inquiring, Burke found out that Johnson had been dealing with a difficult situation, having recently been evicted from her home, along with her children. So, the caffeinated customer decided to set things into motion and arrange for a seriously life-changing gift for the beloved employee.
What the hard-working Dunkin' employee was given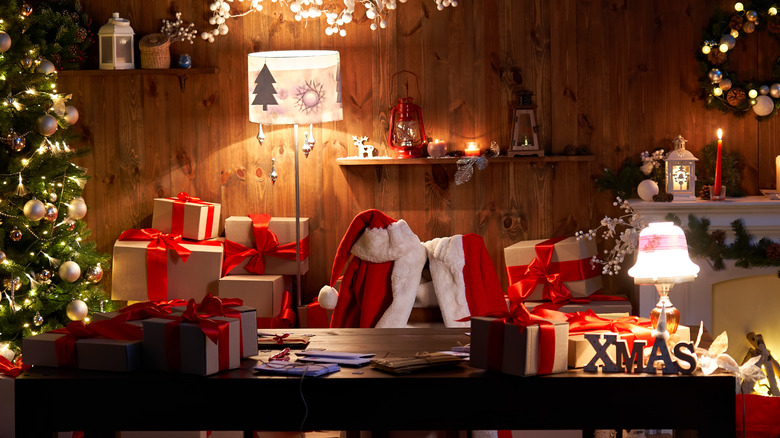 insta_photos/Shutterstock
If you're imagining that Burke pooled money from a variety of loyal customers to deliver a more sizeable tip for Johnson, such as $1,000 or even $10,000, you're still thinking too small. Burke instead got creative and began reaching out to different organizations to find a solution to Johnson's housing problem — and she ultimately found one. With the help of a variety of organizations, including New Life Furniture Bank, a non-profit that collects gently used furniture and distributes it to those who need it, Burke was able to present Johnson with a fully furnished home that she and her children could enjoy the holiday season in.
The mere sight of the property and the stability for her family led Johnson to burst into tears, her children likewise awed as they took in their new digs (via CNN). The home was even decked out for the holidays, with stockings that bore the children's names, a lit-up tree complete with ornaments and much more.
Many who learned of the story online were utterly touched by the gesture, with one individual commenting on a clip shared by 11Alive on YouTube that the gesture "restored my faith in humanity." Another chimed in, "This warms my heart," and another commented, "Amazing that there's caring people out there."