What Padma Lakshmi Found 'Mortifying' About The Media Coverage Of Her Pregnancy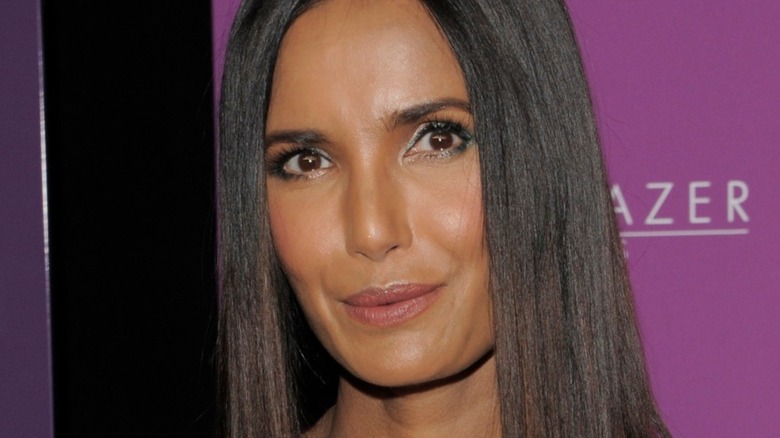 Ron Adar/Shutterstock
From model to reality television star, cookbook author to executive producer, in the world of entertainment, Padma Lakshmi has done it all. Best known for being a long-time judge on Bravo's "Top Chef," Lakshmi has also dabbled in various other industries. 
The reality television star has modeled for internationally renowned brands including Armani and Ralph Lauren, authored three cookbooks, and even launched her own line of spices (via The Talko and Eat Your Books). The cherry on top of her impressive resume? Lakshmi is also an active philanthropist. The New York City resident is a co-founder of the Endometriosis Foundation of America and has been an ambassador for Shanti Bhavan Children's Project, a non-profit school in India which helps further the education of disadvantaged children.
Behind all of the glitz and the glam, Lakshmi is also a mother, with an 11-year-old daughter named Krishna, who she shares with her ex Adam Dell (via People). While the Chennai, Tamil Nadu, India-born star is now comfortably open about the identity of Krishna's father, she wasn't always. Keep reading to find out why.
The tabloids took things too far during Lakshmi's pregnancy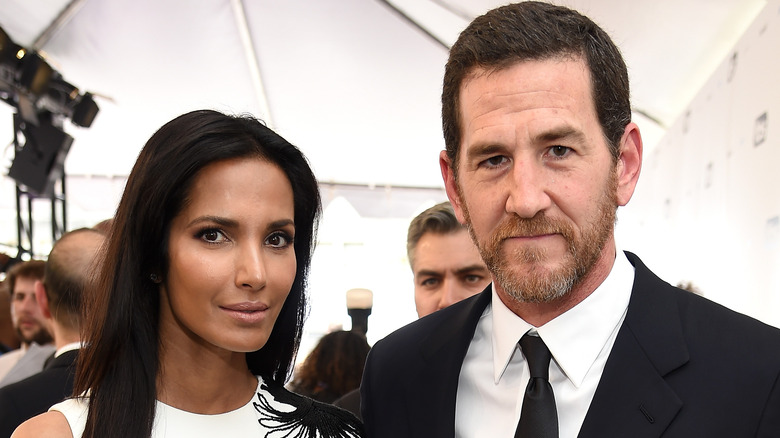 Dimitrios Kambouris/Getty Images
While some celebrities are happy to broadcast their personal lives to the world, most famous figures prefer to keep their private life, well, private — especially when it comes to their kids. Padma Lakshmi is no exception. As the "Top Chef" host's daughter, Krishna, grows older, Lakshmi continues to grapple with the best way to navigate her daughter's presence in the limelight. "My daughter gets paparazzi with me all the time in New York City and like any other parent, I'm proud of her, so I want to put her on my Instagram, etc.," Lakshmi shared with People. "But I want her to choose when she is old enough about whether she wants to be exposed in that way." 
Lakshmi faced a similar struggle when she was first pregnant with her daughter. At the time, the "Taste the Nation" host was hesitant to reveal the identity of Krishna's father. "I was sort of between relationships," Lakshmi told People. She further explained that not revealing Adam Dell's identity "definitely complicated the situation, and as we know, our society is a patriarchal society, so I knew that it was not the ideal way." When the media began speculating over who Krishna's father was, and even "snooping around in various countries," the 51-year-old star described the experience as both "mortifying" and "icky." Can we blame her? 
Now that the past is in the past, Lakshmi is able to put all of the tabloid and media attention into perspective, and focus on what's most important. "It was inconsequential because the main event was that I was going to be a mom," she shared.