Why Padma Lakshmi Took This Family Risk With Taste The Nation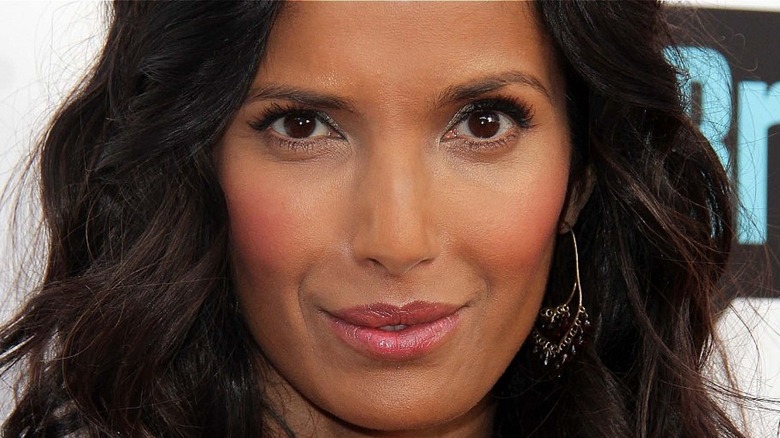 s_bukley/Shutterstock
It can be easy to discard Padma Lakshmi as being unrelatable if you read through her list of accomplishments. Food expert, television host, producer, New York Times bestselling author, not to mention founder of programs for women and immigrant rights — the list goes on (via Padma Lakshmi). The Hulu original series "Taste the Nation" follows Lakshmi as she travels throughout the United States, discovering the unique cuisines introduced to the country by people from a wide range of cultures. As an immigrant herself, Lakshmi has attributed immigration as being a fundamental element of American cuisine (via CNN).
While enjoying novel flavors, Lakshmi explores different backgrounds and the relationship between cultural identity and food. Variety indicates that the success of the show is in part due to Lakshmi's gentle yet confident manner of connecting with the people whose homes she visits. All the same, the source notes that there is a certain "balancing act" between the story Lakshmi shows and what she explains in the voiceovers. There's no doubt that a trusting interaction is essential to adequately begin to understand a family's history of immigration and describe it within the context of food.
What should you expect in the newest season?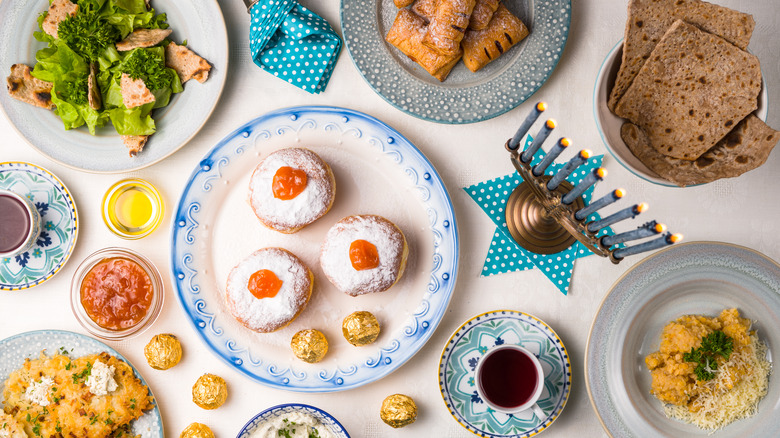 Karpenkov Denis/Shutterstock
In the latest season of "Taste the Nation," Lakshmi zooms in on four holidays, showing how different communities celebrate these important events. The story she tells benefits from this added focus. However, the host also took a chance this season, explaining to People that because her daughter Krishna's father is an Ashkenazi Jew in New York City, it made sense to include her in the Hanukkah-themed episode, which put a spotlight on the community.
Although Lakshmi remarked that her daughter should decide how much of a public presence she wants to have, she was well aware of the intimate nature of her home visits to different communities. While her own privacy is relevant, she realized the double-standard, telling People, "If I'm not willing to open up my own family and self, I would've felt inauthentic or disingenuous." Lakshmi's daughter certainly fits into the story of Ashkenazi Jews in New York so the host said that "it made perfect sense for her to be there at that Hanukkah dinner." People notes that Lakshmi's mother, Vijaya, made an appearance on the first season in an episode about Indian cuisine. Including her own background story in the series makes it evident that Lakshmi isn't merely voicing an opinion about other immigrants, but that she is in fact right there beside them.