Pioneer Woman Ree Drummond Reveals Her Favorite Holiday Side Dishes - Exclusive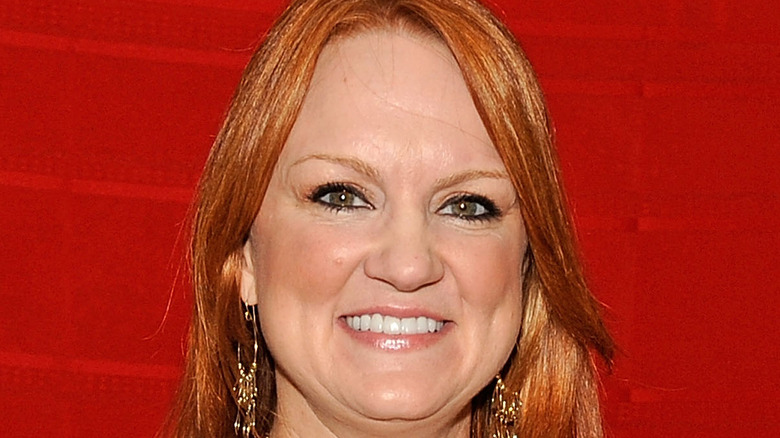 Bobby Bank/Getty Images
Recently, Mashed had the chance to exclusively chat with Ree Drummond, aka The Pioneer Woman, to talk about all things holiday. Not only did Drummond recently star in Food Network's first Christmas movie, but when it comes to this time of year, she's naturally enthusiastic about all the great food on the table and talked at length about her favorite side dishes she likes to serve at holiday gatherings. 
"My life is really in the kitchen most of the time anyway, but definitely around the holidays ... All I think about is food around the holidays," Drummond said during the chat. Yet, despite a life centered on food and a taste for dishes that are rich and flavorful, she still doesn't want to spend more time than needed prepping and cooking. Which is why many of The Pioneer Woman's go-to holiday sides are refreshingly easy to prep and hands-off to cook — something that her hardware in a new Holiday Collection with Walmart is designed to help with by making prep and cooking as easy as possible. And when it comes to her absolute favorite holiday side dish — that has to be mashed potatoes.
"What I love is to elevate mashed potatoes and maybe sauté [or caramelize] some shallots, and I put them in the bottom of the casserole dish and then dump the mashed potatoes on top and then top the potatoes with more caramelized shallots. That's a really great way to elevate them," she said of her go-to trick. "If you add enough stuff to mashed potatoes, [like] butter, cream cheese, cream, it tastes like you are a French chef that really knows what you're doing." And she conceded that when it comes to choosing the holiday dinner spread, a good mash is the best to have. "[You can] serve it with anything, whether it's turkey or prime rib or tenderloin."
Ree Drummond also has a love for holiday casseroles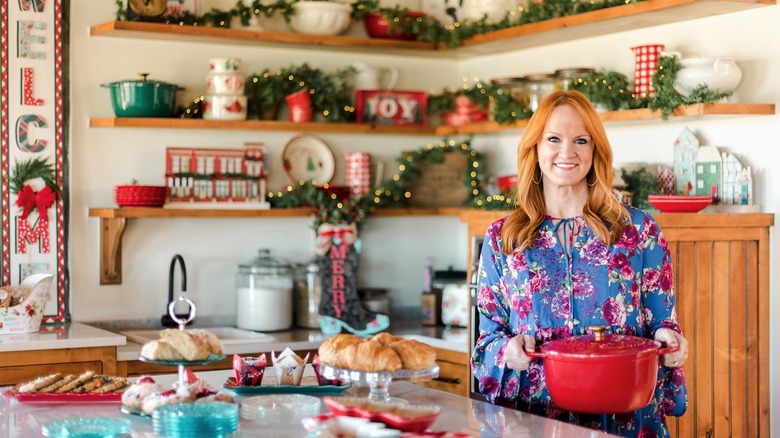 The Pioneer Woman
Once you've got your centerpiece food set (the aforementioned turkey, prime rib, or tenderloin), and now that you're sold on the mashed potatoes as a great side dish, what else should you serve? 
If you ask The Pioneer Woman, she'd say anything you can cook in casserole form. "I'm big on casseroles around the holidays, probably because they're so easy ... [they're] amazing because you can make almost any casserole up to two days before," she said of the bonus convenience factor. She also recommended to put it in the fridge unbaked, take it out a couple hours before the holiday dinner to bring it to room temperature, and then bake it. "They're almost better if you make them a couple days ahead of time and let them sit in the fridge and get more delicious," she added, noting she loves a "classic broccoli cauliflower casserole with cheese ... you can do just plain cheddar or Jack cheese, but you could also elevate it and do Gruyére or fontina."
And if you need an idea for Christmas morning, Drummond suggested, "Eggs Benedict is something that my mom always made on Christmas morning, so I love any form of [it] ... I have an Eggs Benedict casserole on my website, which is kind of a fun, easy way to approach it if you have to serve several people."
And if you have room for one more tasty idea, Drummond had yet another recommendation: "I have a dish, burgundy mushrooms, that my mother-in-law taught me how to make. It's basically in a stockpot, you throw in two or three containers of white mushrooms, a whole bottle of red wine, a bunch of garlic, butter, some seasoning, and then you cook it for 9-10 hours. They are magical and I associate them with the month of December because they smell so good."
Check out the new Pioneer Woman Holiday Collection at Walmart and see more of Ree Drummond's recipes at The Pioneer Woman website.