Costco Shoppers Are Freaking Out Over These New Sea & Sand Candles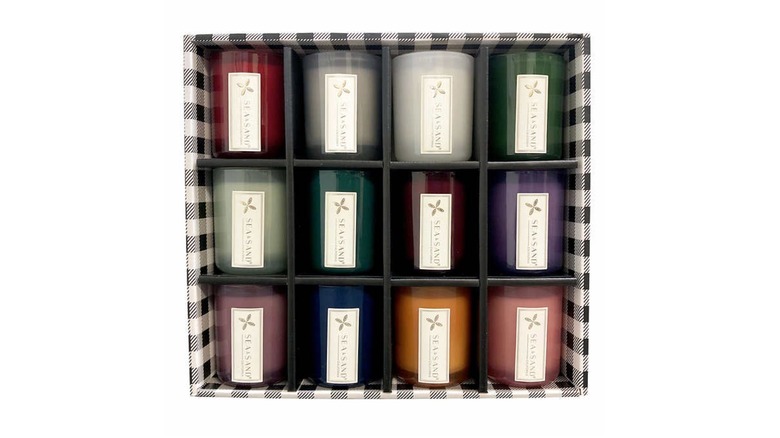 Everyone has their favorite Costco candles. Over at r/Costco, one Redditor discovered that the big box store carried flameless candles and posted a moody image of the find alongside the title, "These candles at Costco are the best, they even come with the batteries for the 5 candles." Other users loved this find, replying with, "I stick one of the small ones in the bathroom of my camper so that I don't have to turn in the light at night, it's a perfect little nightlight to help you get where you need to go!" and "Saw another post about these and made sure to pick up a set today. A great deal. I have a bunch of battery operated candles already, but some are nearing their end of life. The flickering effect is especially nice." Another candle lover discovered that Costco carried Essenza Scented Candles back in 2015 and felt very impressed by the selection, per Candlefind.
A recent candle purchase now has the potential to blow these other products out of the water. Instagrammer @costcohotfinds learned that Costco carries Sea & Sand candles and had to post a photo of the find for social media. The image came captioned with "New Sea & Sand Candles!!! I looove the beautiful glass on these. Double wick, Soy wax blend! 15oz each and made with essential oils. Yellow- Vanilla Spice Turquoise- Sugar Berry Red- Honeycrisp Harvest White- Classic Linen," and followers collectively lost it.
Costco candle lovers can't get enough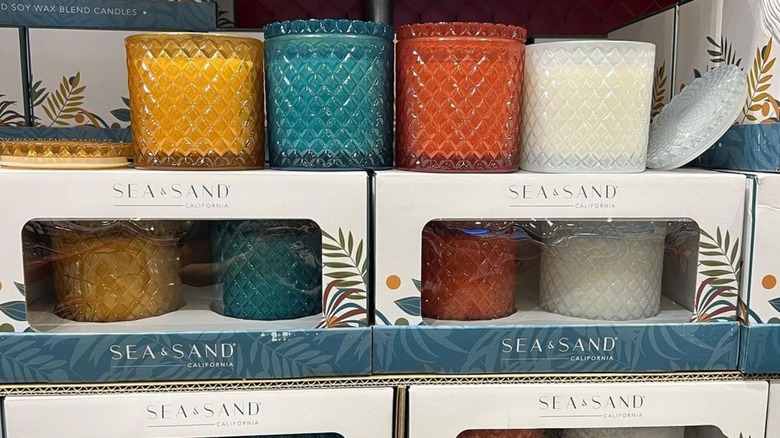 Excited replies immediately flooded the post. Gems included responses like, "Ooooo I didn't see these, looove their candles plus such an amazing price!" or "Those look so cute!" Others identified that the products could make great presents and replied with, "I love me some candles and as a gift," and "Would make great gifts. Does anyone know the price?" Only one follower so far didn't seem impressed by the set, and said, "Too small and bit pricey." Overall, the glowing comments can't recommend this candle set enough.
If you feel tempted to get these items in your life, make sure to keep an eye out for them next time you hit up Costco. With any luck, you can snatch up a set or get an extra few as a gift for someone special this holiday season. You just might end up with a Costco candle that can give the store's electronic candles and Essenza Scented Candles a serious run for their money.