Bobby Flay, Alex Guarnaschelli, And Valerie Bertinelli Have This Christmas Favorite In Common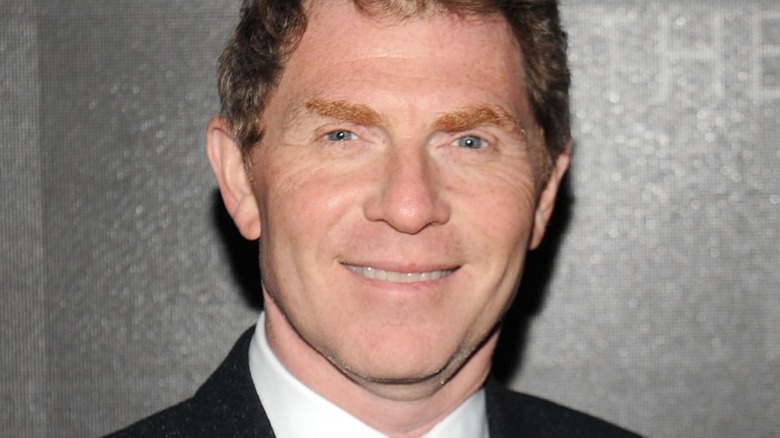 Brad Barket/Getty
There is no shortage of traditions at Christmas time, whether it comes to the foods we eat or the songs we sing. We even watch the same lineup of holiday movies, year after year, despite having most of their plotlines memorized by heart — perhaps you're a fan of classics like "It's A Wonderful Life" or "Miracle on 34th Street," for instance, or maybe you make sure to tune into every showing of "Die Hard" throughout the holiday season. And if you consider yourself a foodie, you probably enjoy some of Food Network's annual television specials that come on during this happiest time of the year, like "Holiday Baking Championship or "Holiday Wars."
Speaking of Food Network, the multifaceted media outlet recently caught up with some of its most notable chefs to find out what festive films they preferred to have on their screens during the holiday season. The chefs offered a range of answers that varied almost as much as each of their preferred styles of cooking –- though there were a few stars that were able to find some common ground. 
Amanda Freitag, Michael Symon, and Aarón Sánchez, for example, each revealed that "A Christmas Story" was their favorite holiday movie, while Bobby Flay, Alex Guarnaschelli, and Valerie Bertinelli all shared a love for a different classic Christmas film.
Elf is a favorite for these three Food Network stars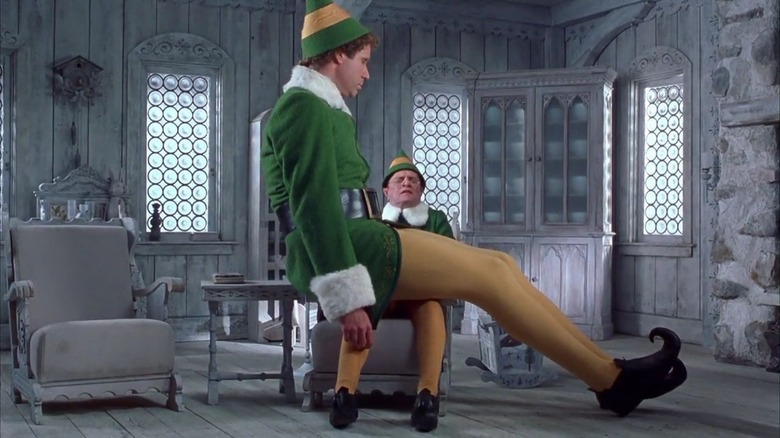 New Line Cinema
If you're going to have a festive movie marathon à la some of Food Network's most notable stars, make sure that you have "Elf" somewhere on the lineup. According to Food Network, chefs Bobby Flay, Alex Guarnaschelli, and Valerie Bertinelli all said that the comedy was their favorite Christmas film. 
"I love 'Elf.' It's so good," Flay said of the film that not only has a score of 85% on Rotten Tomatoes' Tomatometer, but was also recently found to be America's third most popular holiday movie in a poll conducted by Preply (and if you're wondering about the movies that beat it out? The 2018 remake of "The Grinch" and "Home Alone").
The seasonal classic was released in 2003, but for those that haven't seen it, the film stars Will Ferrell as Buddy, a human raised by elves at the North Pole who travels to New York City in an effort to find his biological father. As you would probably expect, plenty of hilarity ensues, including one particular scene that both Flay and Guarnaschelli seem to love. The latter said, "When he goes into the diner that says 'World's Greatest Cup of Coffee' and he's like, 'Congratulations, you did it!'" explained the "Chopped" judge. As for Bertinelli, she simply said, "Elf is my absolute favorite Christmas movie."
Cooking Channel also points out that "Elf" features one of the most iconic food scenes in all of festive cinema, making this beloved film even more of a must-watch for foodies this holiday season — particularly if you've never gotten around to watching it before.