The Unique Way Ree Drummond Decorates Her Christmas Cookies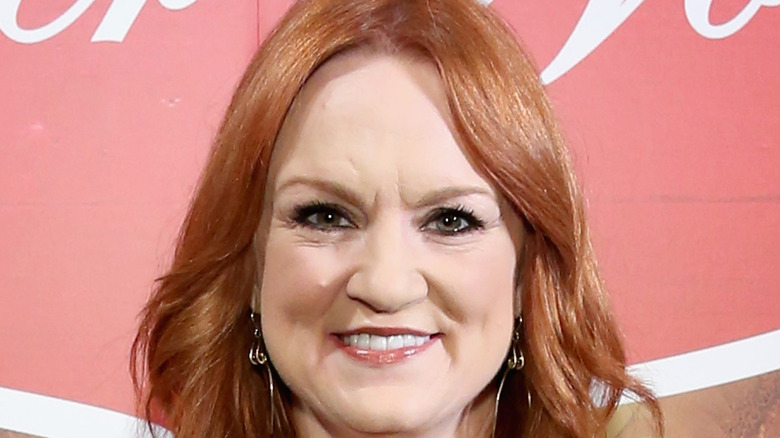 Monica Schipper/Getty Images
Food Network star Ree Drummond likes unwinding and taking things slow during the holiday season with her family. She told People in 2017 that for Christmas Eve, she heads to her in-laws' home for a hearty meal that includes beef, a side of mashed potatoes, burgundy mushrooms, and more. The family also has a cute tradition of drawing names in advance to make gift-giving a lot more fun and interesting on Christmas Day. 
When asked about favorite holiday meals, the Pioneer Woman told Mashed in an exclusive interview that she can't say no to a plate of mashed potatoes and is partial to holiday casseroles. She said, "I'm big on casseroles around the holidays, probably because they're so easy ... [they're] amazing because you can make almost any casserole up to two days before."
As for cookies, she writes on her website that she has an "all-time favorite, nostalgic, comfort-food, fun-to-make, low-fuss, low-brow, high-calorie, non-snobby, yummy Christmas cookie" recipe that was inspired by her mom's delicious cooking experiments. Drummond's mom often used the recipe to bake cookies for Christmas as well as Easter, Valentine's Day, and more — she would even introduce a twist to the dessert for Secretary's Day and bake cookies that were shaped like "Rolodexes and staplers."
Drummond has a useful Christmas cookie tip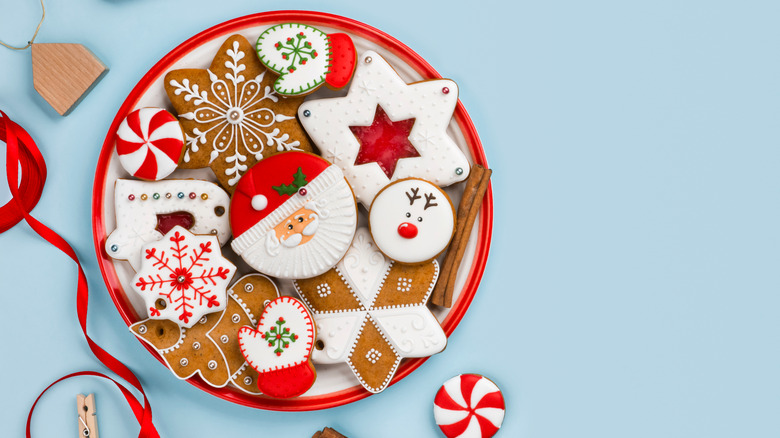 Didecs/Shutterstock
The Pioneer Woman admitted on her blog that the cookie dough is especially yummy, but what makes her cookies particularly interesting is "the slightly unconventional method of decoration." She tells her readers, "Instead of slathering them with frosting or sprinkles after baking, the cookies are painted with a colorful egg-yolk wash before baking, which gives the finished cookie a lovely glazed appearance."
She proceeds to use white icing wherever required and mentions that the egg yolks offer a "nice, mild contrast" to the sweet dessert that can be cut into a variety shapes for the festivities (and are guaranteed to be a hit among the kids in the family). Drummond's method seems to have worked for some: A fan praised the blogger for her clever tweak and said that they really liked the flavor of the egg yolk glaze in the cookies. Another comment read, "Oh man these will make you smile. They smell amazing while baking."