How The Military Inspired Sunny Anderson's Appreciation Of Food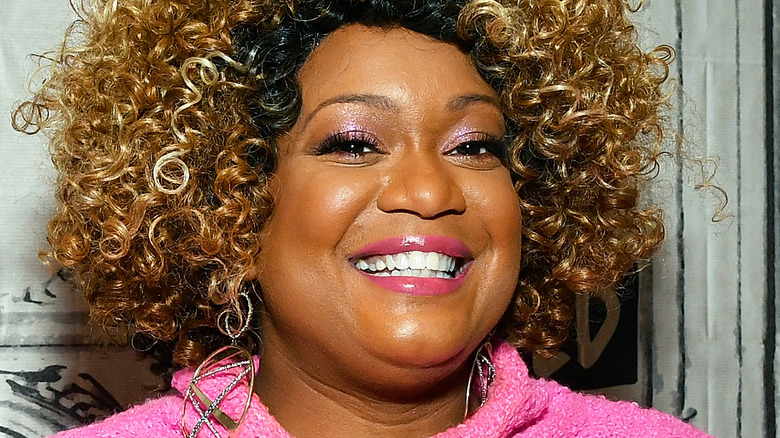 Slaven Vlasic/Getty Images
Sunny Anderson is a TV personality, cookbook author, and former caterer known for her appearances on Food Network shows such as "The Kitchen," "Cooking for Real," "Home Made in America," and many other programs (per Food Network). Her name describes her personality almost too perfectly, as her upbeat and cheerful disposition shines brightly to all those who are graced with her presence, whether in real life or through the screen.
Anderson grew up trotting the globe with her parents as an army brat. Upon graduating high school, she served in the United States Air Force as a radio host and journalist. After her service, she worked for several stations in various cities, including San Antonio, Detroit, and New York City. And, after establishing herself in the world of radio, she ultimately transitioned into a television host for several cooking shows (per The Famous People). Anderson often credits her love of food to her always-on-the-move upbringing.
The military allowed Sunny Anderson to try foods from all over the world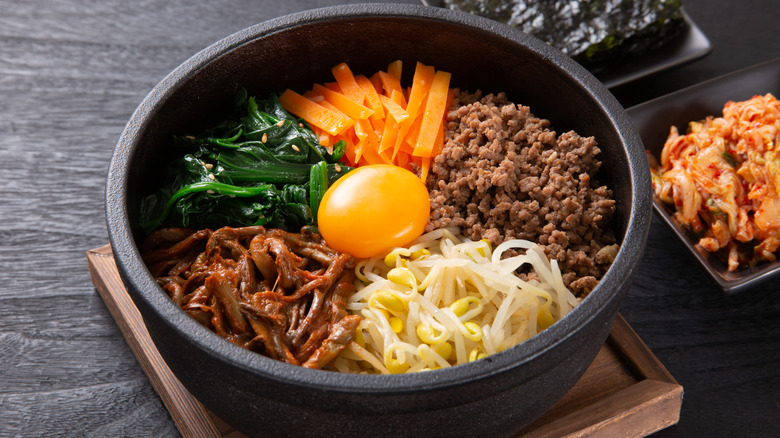 taa22/Shutterstock
Growing up, Anderson and her parents moved all around the world. Her mother would encourage Anderson to try the cuisines of where they were living at the moment. "Every time we got new orders [to move to a different military base], my parents would do the research and say 'Look at how they eat there!'" Anderson told The Sporkful. "My mom made kimchi in Germany the real way – she actually put it in the earth." Her dear mother would even knock on neighbors' doors and ask if she can be shown how to make dishes native to their current country of residence. It was through these experiences that Anderson and her parents got a taste of the world.
Later, when Anderson was stationed in South Korea during her Air Force service, she quickly grew to love local fare such as bibimbap topped off with gochujang. In fact, she still loves preparing and indulging in it today. "To me, bibimbap is like the hamburger for Americans," she explained (via The Sporkful).