The Shady Double Meaning 'Extra Crispy Fries' Had At This Burger King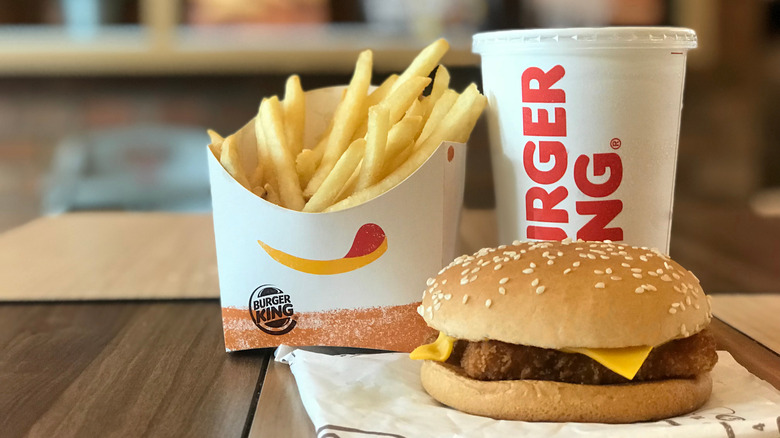 pancha.me/Shutterstock
Fast food chains are no stranger to scandals and shady business practices. Try as they might to keep a squeaky clean reputation, your favorite place to stop for lunch probably has a few secrets.
Being that 83% of Americans eat fast food at least once a week, these restaurant chains see a lot of traffic (via The Barbeque Lab). Having this many customers can lead to some pretty sketchy practices when it comes to food safety and management. For example, a KFC in China served expired meat back in 2014. And, that same year, a McDonald's restaurant, supplied by the same processing plant as the aforementioned KFC, served meat products that had been dropped on the floor (via DNA).
And these are just the tip of the iceberg. Many fast food chains have gotten caught up in lawsuits for alleged racism, illness, injury, working conditions, deforestation, and countless other claims. Some restaurants have even had a few extra items on the menu — like marijuana. 
A whopper of a drug deal at Burger King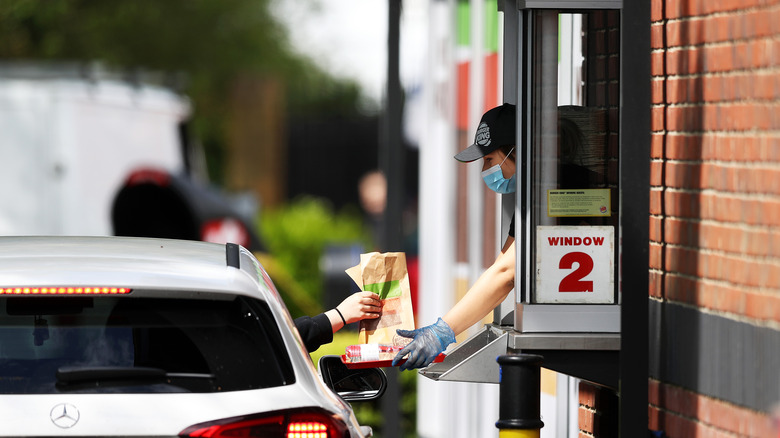 Naomi Baker/Getty Images
We already knew Burger King has a history of selling some allegedly questionable products (like trace amounts of horse meat, supposedly in their beef patties), but one Burger King establishment took it a step further. According to WMUR, a drive-thru employee nicknamed "Nasty Boy" used the restaurant to sell marijuana.
Customers who ordered with the code phrase "extra crispy fries" could exchange cash for a Burger King cup full of marijuana. While "Nasty Boy" may be due some credit for his attempt at entrepreneurship, he probably should have just stuck to serving burgers and fries. The employee was arrested, along with the on-shift manager. Although the manager claimed to have not known what "Nasty Boy" was up to, she was charged for being involved with one of the drive-thru orders containing marijuana (via Barstool Sports).
Needless to say, Burger King no longer offers "extra crispy fries," but you can still enjoy a classic Whopper and regular fries.