Papa Murphy's Dropped A Food Bundle Perfect For Football Fans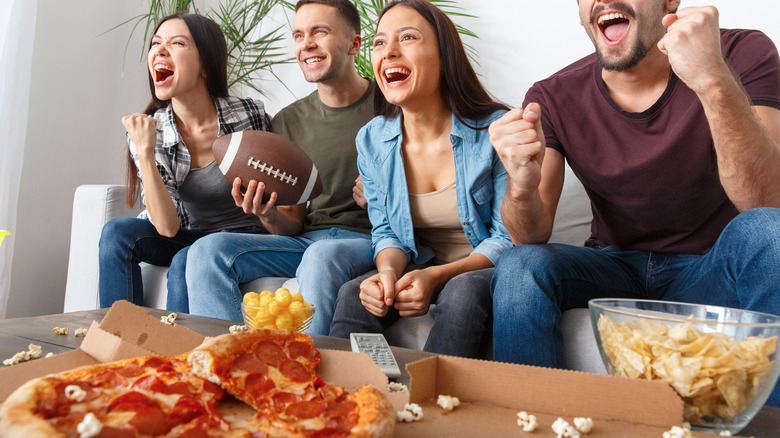 Viktoriia Hnatiuk/Shutterstock
You know that the Papa Murphy's "Quarterback Bundle" is meant for game day because it has "quarterback" in the name. However, anyone wanting to indulge in a pizza treat this week should give this deal a look.
As Chew Boom details, the bundle consists of a large Big Murphy's stuffed pizza, chocolate chip cookie dough, and a 2-liter bottle of a Pepsi product of your choice. For all this, you will pay between $22-25, depending on your location. The deal will last at participating locations until December 26.
The deal is really the cookie dough and soda, it seems. According to The Fast Food Post, the Big Murphy's stuffed pizza costs around $20 for a 16-inch pizza anyway; a 14-inch one comes to $17. Again, prices might vary.
An aspect of the bundle Chew Boom leaves out is that for every "Quarterback Bundle" sold, Papa Murphy's will donate $1 to the Boys & Girls Club of America (per Papa Murphy's). It seems Christmas will be catered this year!
How is the pizza?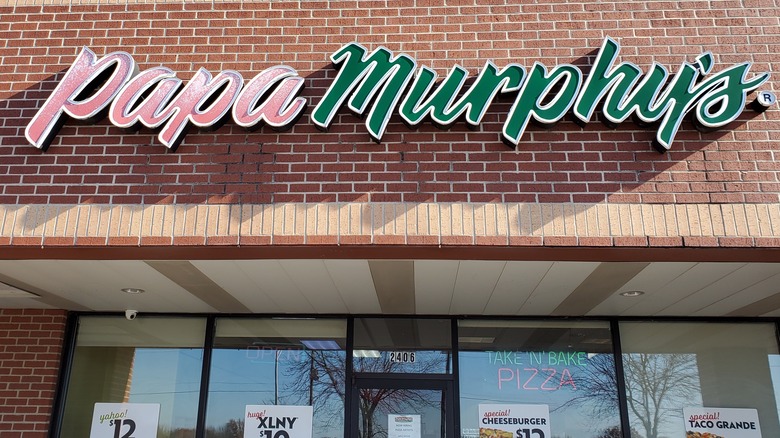 Jon Kraft/Shutterstock
The value of the "Quarterback Bundle" really depends on how badly you want to combine the soda and cookie dough with the Big Murphy's stuffed pizza. You probably have a sense of how you feel about soda and cookies, so we should look at how "worth it" the Big Murphy's stuffed pizza is.
"Although this is voted the 'best' in the stuffed pizza category, it's still a 'steer clear' item for me," Mary-Catherine Stockman, owner of Busy Babes Nutrition, told Eat This, Not That! "Why? It's high in calories, fat, sodium, and carbs!" In other words, it's a pizza. Even with the mushrooms, olives, green peppers, and tomatoes, the pizza will still bog you down.
However, few go to Papa Murphy's for the heights of health. In a review about taste, True North Due South, a YouTube food review channel, said "First bite is amazing." The rest of the review carried this theme, with one giving it a 4.5 out of 5, and the other opting for a full-on 5 out of 5. Consider this pizza worth it.