What You Need To Know About Papa Murphy's New Fritos Pizza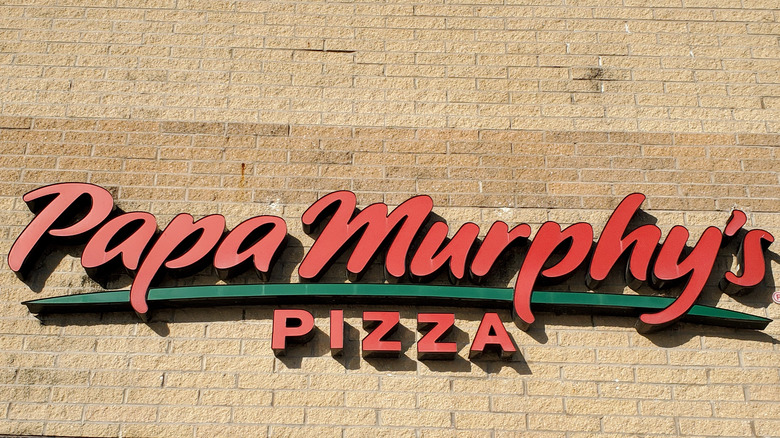 Shutterstock
Papa Murphy's is giving a whole new meaning to Frito Pie. Have you heard of the infamous food fix? Taste of Home describes Frito Pie as a Southwestern legend that is a mix of "spicy, salty and cheesy." Their version includes "Ranch Style beans (pinto beans in seasoned tomato sauce), Frito corn chips, enchilada sauce, shredded cheddar cheese, and thinly sliced green onions."
According to Eater, though more of a pile of Fritos and toppings than actual pie, the Frito Pie's origin story is widely disputed. It's unknown whether they were invented in New Mexico in the 1960s, as "Houston-based food writer, author, and Texas culinary expert" Robb Walsh speculates, or Texas in the 1930s, as Texans claim, by Fritos inventor Daisy Doolin. Regardless of where it came from, the eponymous dish, also known as a "walking taco," is now a Western Classic. But at a pizza joint, the word pie refers to pizza and there's some more work that goes into Papa Murphy's Fritos Outlaw Pizza than piling on some toppings.
What makes a pizza an outlaw?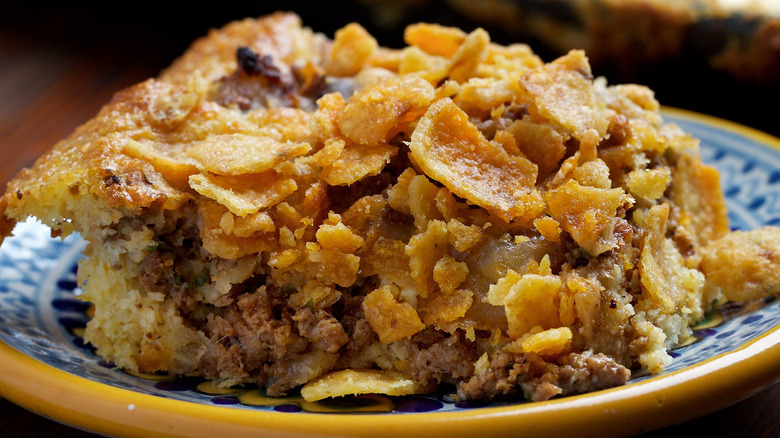 The Washington Post/Getty Images
The Papa Murphy's Fritos Outlaw Pizza pie is a limited time offer that's come just in time for bikini season and is available from June 28 through September 2021, so those looking to try it better make it there by end of summer. According to Brand Eating, the pizza pie is served with thin and crispy crust and comes decked out with "creamy garlic sauce, whole milk mozzarella, Texas brisket, onion mix, sweet BBQ sauce drizzle, and Fritos corn chips," with the aim to mix some "'classic BBQ flavors' and Fritos." Fast Food Post notes that there are many ways it can be prepared, including "baked and pulled fresh out of the oven," or even "grilled on the barbeque."
Unfortunately, they don't have any northeast locations — including none in New York, Pennsylvania, New Jersey or New England — but for anyone located near any of their other US locations, it seems like you're in for a real treat!