The One Pastry That Amaury Guichon's Students Absolutely Love - Exclusive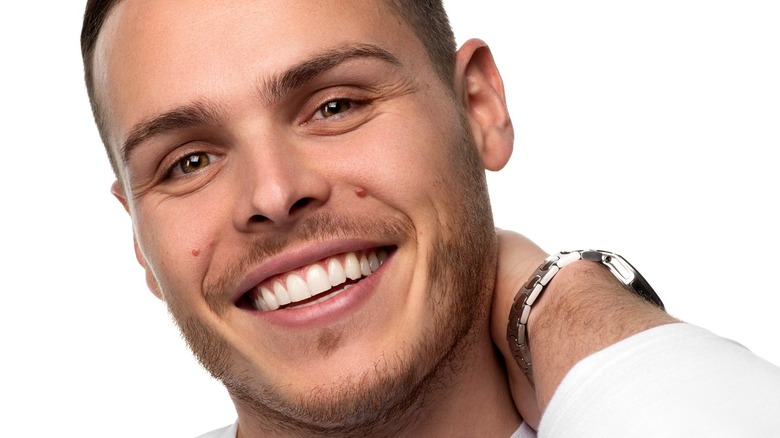 Fiona Guichon
Chocolatier and pastry sorcerer Amaury Guichon has a hard time picking which of his pastries that he presented to students in Netflix's "School of Chocolate" that he liked the most. His top two come from the same challenge: Episode 5, "Bittersweet Surprises." Netflix — tragically — didn't show us the insides of the vibrant and impossibly delicate green, yellow, and pink lily pad that Guichon created to teach his students how to make chocolate petals. That pastry? It was a first for Guichon. "The lily pad was the very first time I used matcha in a dessert," the 30-year-old revealed in an exclusive interview with Mashed. "If you like matcha, this one was actually very, very tasty." Guichon is also partial to the treasure chest he created to teach his students the delicate art of chocolate hinges during the same episode. Had you dipped your spoon into its golden interiors, you'd have delighted in rum baba.
"I love the treasure chest because baba is one of my favorite pastries ever," Guichon told Mashed. "It's extremely exotic-oriented with like a rum-passion fruit vanilla-lime syrup. And then you have the very fresh coconut vanilla mousse, and you have the very intense in flavor, pineapple-mango exotic compotes. [It's] very simple — three components — and it's very delicious." 
Guichon's students, however, have another favorite. 
Amaury Guichon's students love this vanilla and almond pastry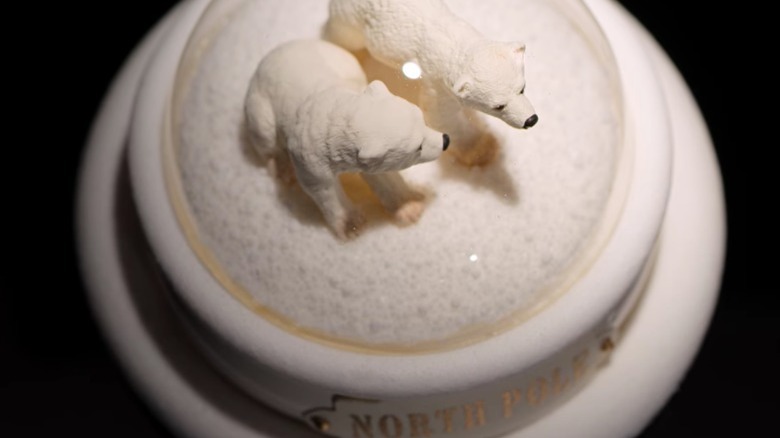 Netflix
If you watched Episode 7 of "School of Chocolate," titled "Give Me Some Sugar," no doubt you've had time to gape at his snow globe. The delicate dome, made out of perfectly blown sugar encases a pair of polar bears keeping each other company on a bed of sugary snow. Beneath that bed is the north pole, which Guichon told Mashed, he created out of a vanilla and almond-flavored pastry. The "School of Chocolate" star saved the snow globe as the last pastry challenge in the show because of the extreme difficulty involved in blowing sugar. "This might be the hardest thing you can do with sugar," he warned his students.
Despite its difficulty — or perhaps because of it — that's the pastry that bewitches most of Amaury Guichon's students. "This one is the one that pleases all my students. They love this one," Guichon told Mashed. The classic dessert is also a love story, inspired by the person in Guichon's life who gave him "the confidence I needed to become the chef I am today." Guichon said, "[It's] a reinterpretation of one of my classic desserts called Fiona, that I did for my wife." 
For more insights into Amaury Guichon's pastry making processes, including his snow globe, lily pad, and treasure chest pastries, follow Guichon on Instagram and tune into Netflix's "School of Chocolate."