The Reason Maker's Mark Is Offering To Pay For Fans' Checked Bags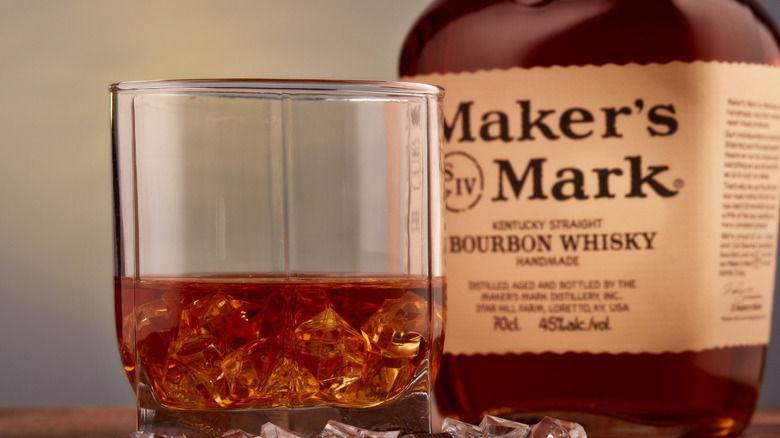 Dmitry Melnikov/Shutterstock
The holidays are a time best spent with family, friends, and loved ones. However, not everyone lives close to their relatives, making it a prime season for traveling. Holiday travel can be stressful, with everyone trying to remember to bring their essential travel items, festive outfits, and of course, whatever gifts they plan to give their loved ones on Christmas morning. For many people, a bottle of nice whiskey could be a great Christmas gift for their family and friends. Or perhaps they want to share a glass of good bourbon with loved ones as they celebrate the holidays. 
However, if you are traveling for the holidays, you won't be able to bring that bottle of whiskey onboard the plane. According to the TSA, any individual container of liquid that's over 3.4 ounces can't be brought onto an airplane in a carry-on bag, and the total number of containers must fit in a quart-sized bag. That means a full-sized bottle of liquor, even if it is sealed, must be stored in a checked bag or it will be discarded by the TSA. 
But many airlines charge baggage fees of $30 or more to check a suitcase underneath the plane, according to Skyscanner. So understandably, people might be reluctant to check a bag unless they absolutely have to. However, this year, to help offset those extra charges, the popular whiskey brand Maker's Mark is offering some lucky fans the chance to check their baggage at no cost.
Maker's Mark will reimburse fans for up to $40 of baggage fees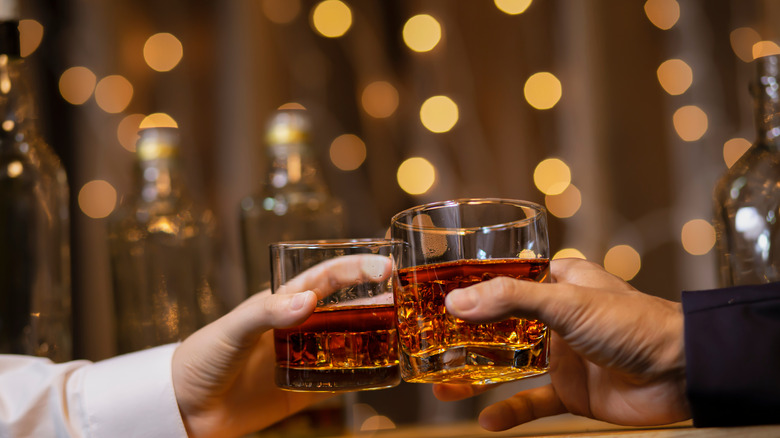 maeching chaiwongwatthana/Shutterstock
This holiday season, Maker's Mark will be covering the cost of a checked bag for their fans who want to celebrate the holidays with a bottle of liquor through its new 'Whisky Flights" promotion, according to Travel and Leisure. To receive a free checked bag, fans who are over 21 simply have to go to the Maker's Mark Whiskey Flights website and enter their personal information, the receipt for their checked bag, and a photo ID. They will then be reimbursed for up to $40 via an electronic gift card. The brand expects to pay out up to $50,000 total in baggage fees for these whiskey flights for their fans. Customers will not be expected to provide proof that they flew with whiskey in their checked bag.
Whisky maker Rob Samuels, whose grandparents founded Maker's Mark, said of the promotion, "As a family-led brand since our inception in 1953, we've always believed that the perfect holiday moment starts with you, your loved ones, and a bottle of bourbon to share, and we wouldn't want anything to get in the way of that quality time. We know you can't bring a bottle of Maker's Mark Bourbon in your carry-on luggage, so we're encouraging folks to check a bag on their next holiday-bound flight so they can bring a little spirit home to share."