Nearly 37% Would Most Like To Get This Kitchen Gadget As A Christmas Gift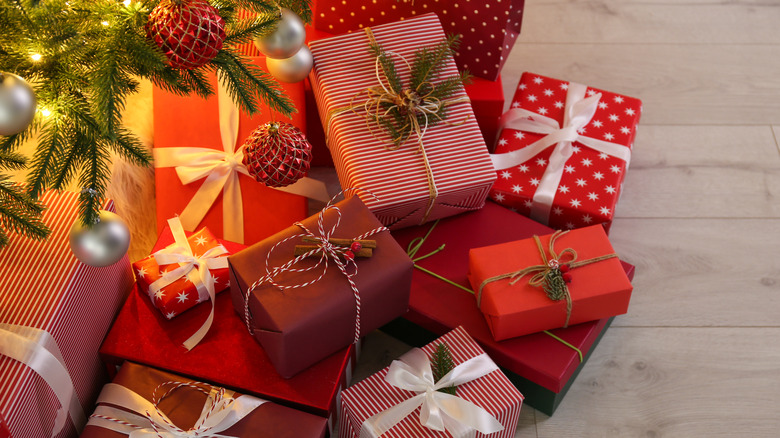 New Africa/Shutterstock
Christmas day is nearly here, and if you're still scrambling to find presents for your family and friends, don't worry, you're not alone. According to a 2020 survey conducted by One Poll, 51% of Americans wait until Christmas Eve to purchase gifts (via People). That same poll also found that 60% of Americans have trouble finding the perfect gift to give. If you're finding yourself in that exact same dilemma, we've got some information that can help make your last-minute Christmas shopping a little bit more merry and bright – especially if you're still shopping for the foodie in your life.
A survey conducted by Mashed asked participants to pick out the kitchen gadget that they would most like to unwrap on December 25. They chose from the following options: an air fryer, Instant Pot, pizza oven, sous vide machine, stand mixer, and Vitamix blender. A total of 613 people from the United States responded, giving us a clear idea of what is – and isn't – worthy of going under the tree. Most people aren't asking Santa for sous vide machines, despite the cooking technique's rise in popularity in recent years. A mere 8.65% of survey respondents indicated that they wanted to find the pricey kitchen gadget with their name on it on Christmas morning, giving it the least number of votes in our poll. People weren't too enthusiastic about the idea of receiving a Vitamix blender, either, which only fared slightly better with 10.28% of the vote.
Air fryers are the most desired kitchen gadget this holiday season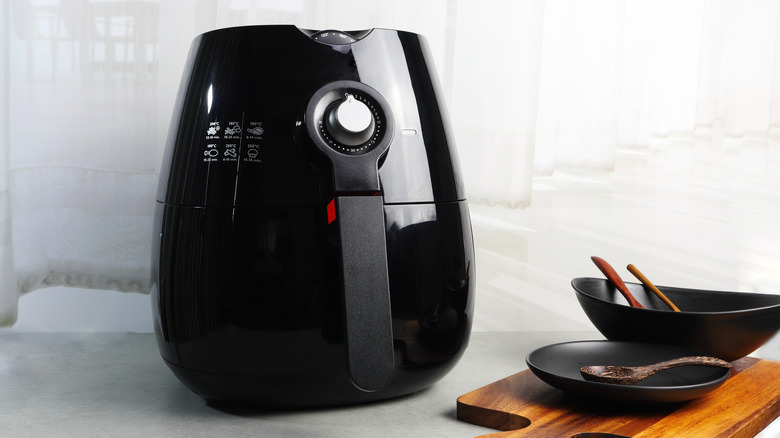 Enjoy The Life/Shutterstock
A stand mixer is something that would make a useful addition to any kitchen. However, only 11.75% of survey respondents chose the gadget as their most desired Christmas gift, meaning you might want to pass right by the KitchenAids as you're doing your holiday shopping. Pizza ovens may be better left on the shelves as well, as only 14.19%, or 87 people, named the device as their number one Christmas wish. Meanwhile, the Instant Pot trend still seems to be going strong with 112 people, or 18.27% of respondents saying they would like to receive one as a holiday gift – though there is one other kitchen gadget on the market that may be an even better buy.
According to survey respondents, an air fryer is the kitchen gadget that people would most like to find under their Christmas tree, and it's not hard to understand why. A favorite of The Pioneer Woman, Ree Drummond, this device does much more than crisp up chicken nuggets and French fries. Per Insider, air fryers can also be used to cook steak, veggies, and even cookies, which is probably why it was named the kitchen gadget that people would most like to receive for Christmas by 36.87% of respondents to our poll. If you're thinking about picking one up as a gift for your best foodie friend or maybe even yourself, here are some of the best air fryers you can buy.