Why Franchise Owners Are Suing A Former Subway Business Development Agent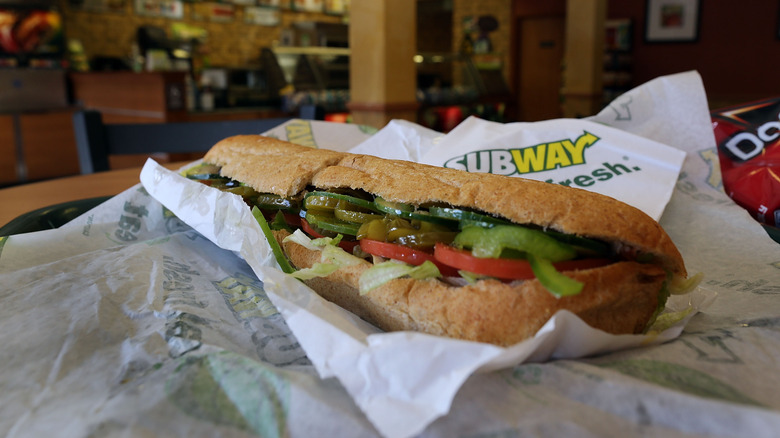 Joe Raedle/Getty Images
Subway has dealt with some tough legal troubles in 2021. Earlier in the year, the sandwich chain had to face a food fraud lawsuit over its tuna. A judge dismissed the case back in October on the grounds that the plaintiffs didn't meet the legal standard to sue Subway, according to The Washington Post, and the debate over this ingredient appears to have come to a close. But a new lawsuit makes the food fraud accusation pale in comparison.
A Nevada state court case now claims that Subway's Business Development Agents (BDAs) exploited immigrants by recruiting "Indian Americans and/or Indian immigrants who have oftentimes invested their entire life savings on their franchises" (via the New York Post). According to the case, Subway allowed BDAs to oversee new Subway locations; these BDAs allegedly used tight rules and fees to exploit the people they oversaw. This practice supposedly led to the financial ruin of those recruited to join the company and drained the life savings of some who were promised American dream-style success, forcing many to close their Subway locations. Thanks to a clause in their contracts, franchisees can't sue Subway directly and instead must seek arbitration.
How Subway has responded to the accusations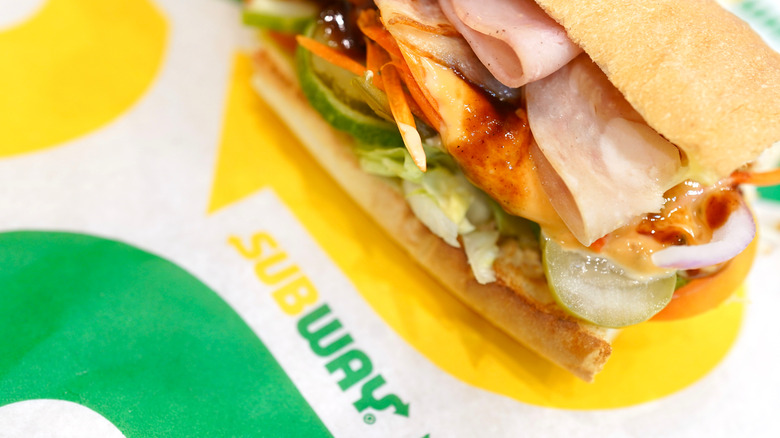 Prachana Thong-on/Shutterstock
When approached for comment, a Subway representative told Mashed, "Subway is on a multi-year transformational journey to improve across all aspects of our business and build a Better Subway under the leadership of a new executive team. As part of our transformation, we're evolving from a development-focused to an experience-focused organization, with the goal of improving the guest experience and restaurant operations to increase traffic and drive profitability for our franchisees."
"This includes an enhanced focus on providing training and operations support to our franchisees, and in certain markets, evolving our business developer model and adopting a traditional franchisor/franchisee model," the representative continued. "Subway is proud of its diverse franchisee network. Our current recruitment strategy focuses on attracting experienced franchise operators with strong business acumen and providing them with the tools and support needed to grow their business and ensure long-term success."
Only time will tell what happens with this Nevada-based lawsuit, but it looks like it might have the power to open the floodgates that lead to more court cases. The New York Post reports that a franchisee lobbying group has begun exploring the case, asking the FTC to look into the abuse allegations against Subway and other chains, including 7-Eleven. In the meantime, this case has the potential to throw a wrench into Subway's business practices. If the plaintiffs come out on top, the sandwich chain might have to adjust its inner workings to cater more towards franchisees.