Here's How Chick-Fil-A Employees Have Been Celebrating Christmas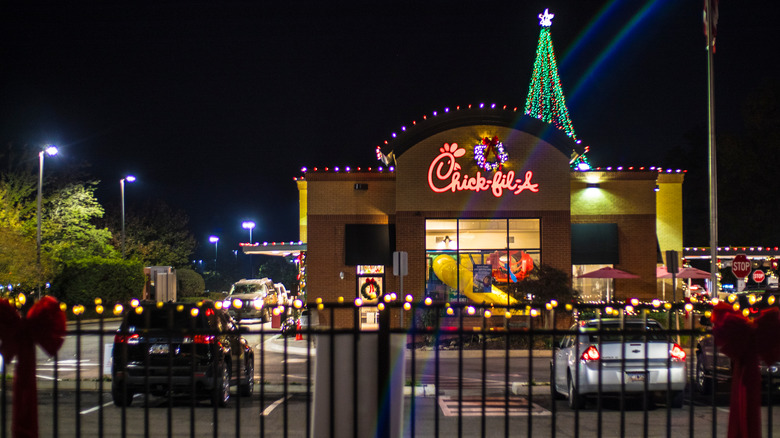 Billy F Blume Jr/Shutterstock
There's no better time to treat your employees than at Christmas. In the past, companies have thrown lavish parties for their staff to celebrate the season. Take Google, for example, which treated employees to a Cirque du Soleil performance at the Computer History Museum, or LinkedIn, which threw a murder mystery-themed event at which clues were left around the venue for guests to find and use to solve the puzzle (via Chefin).
Large parties may be on hold this year due to COVID-19, but employers such as Chick-fil-A have still found a way to bring some holiday magic into their workplaces. Chick-fil-A restaurant workers took to Reddit to share how their individual locations are celebrating Christmas this year, and while some are simply playing holiday music, dressing up in holiday attire, or playing Secret Santa, other owners are going big when it comes to gifts for their hard-working staff.
Some Chick-fil-A owners play Santa Claus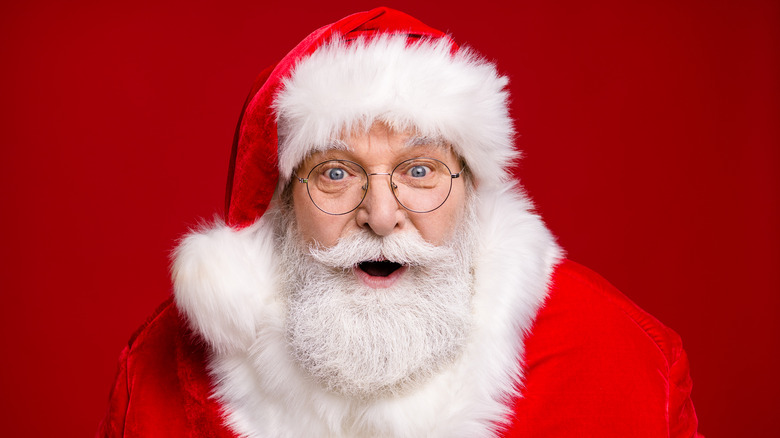 Roman Samborskyi/Shutterstock
One Reddit user posted that their restaurant had a catered party featuring steak and shrimp, some employees received bonuses, and the whole team went axe throwing. Another user noted that they give gifts to underprivileged children, while a third stated that a hot cocoa bar had been set up in the break room. 
A Pittsburgh Chick-fil-A location even made the local news, thanks to the generosity of its owner. According to Pittsburgh's Action News 4, Aimee Hernandez, owner of the Robinson Township Chick-fil-A, gave out some pretty stellar prizes at her restaurant's Christmas party raffle, including one month's rent or mortgage payment, a week's salary, Steelers' tickets, and — no joke — even a 2018 Toyota Rav 4, which went to a deserving employee named Devon. Winning the car was indeed a Christmas wish come true for Devon, who had been having car problems and trouble transporting his child to daycare. As for Hernandez, kindness is all in a day's work. "If I can positively impact my employees and their families in any way, I will take that opportunity," Hernandez said.