This Is Al Roker's Favorite Keto Breakfast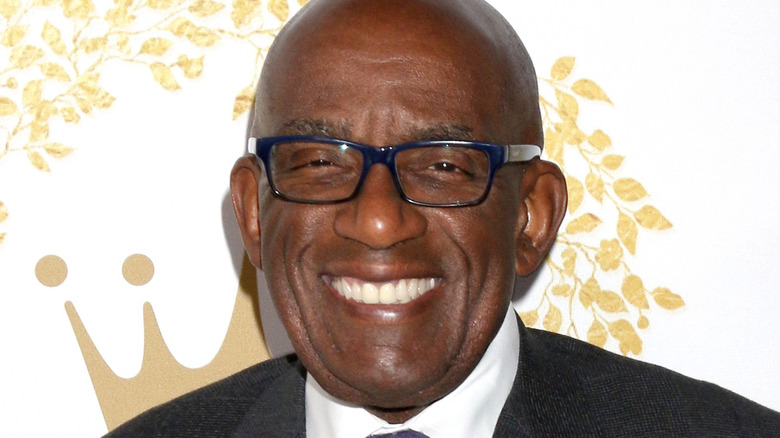 Kathy Hutchins/Shutterstock
Al Roker is one of the many devout followers of the trendy ketogenic diet, and he regularly shares his favorite keto-friendly recipes with the "Today" audience as well as his 833,000 Instagram followers. He even managed to make low-carb bread made with psyllium husk powder look good (via People). The famous weatherman and anchor started following the diet in September of 2019, and lost approximately 40 pounds while doing so (via Men's Health). 
While Roker has sung praises about the success he's found with keto, he has had to defend it from critics. Most notably celebrity trainer Jillian Michaels who, according to Women's Health, said the diet "starves your cells" and asked fans to use "common sense" when making food-related decisions. Women's Health reports that Roker decided to settle the score via Twitter.
Despite the keto criticism, Roker continues to promote his favorite recipes, and there's one breakfast item that he swears by that sounds quite tasty.
Al Roker starts his day off with low-carb egg muffins
When it comes to breakfast, there are countless carb-heavy options to tempt you like waffles, donuts, pancakes, and muffins all begging you to scarf down their deliciousness. And yes, you've got the old bacon and eggs standby, but that can get old after a while. Rather, Al Roker's keto-friendly egg muffins are customizable so you can switch them up each morning to avoid repetitiveness (as noted by Prevention). Roker shared his basic recipe with Today and really, anybody can make these. 
Just start by beating six to eight eggs with a "dollop" of heavy cream or half-and-half. Pour the mixture into a jumbo muffin tin and add veggies of your choice, plus bacon or any other meat you have on hand. Top with grated cheddar or another favorite cheese, and then bake at 350 degrees Fahrenheit for about 30 minutes. Go crazy and layer on another slice of cheese and heat until it's melted. You'll know they are done when they look puffy and brown.