The Surprising Ingredient Trisha Yearwood Uses In Her Loaded Pizza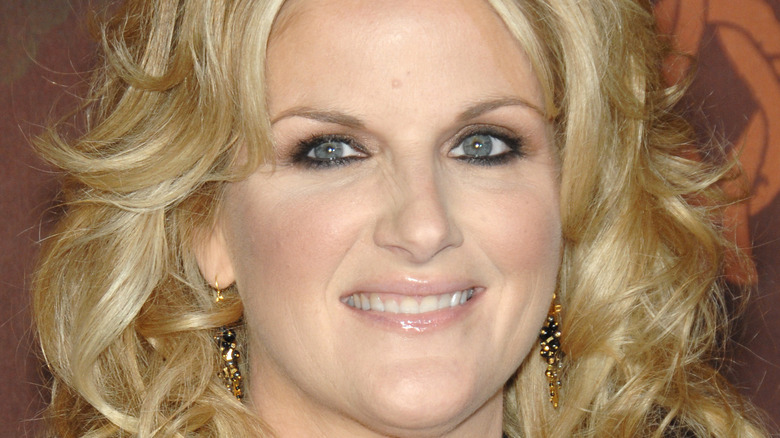 Featureflash Photo Agency/Shutterstock
Famous country singer Trisha Yearwood is familiar with being in the spotlight. Not only has she had an impressive and successful career as a singer, she's also become a food personality with her own TV cooking show, "Trisha's Southern Kitchen," where she shows off her specialties and knowledge of cooking southern food. The first season launched in 2012 and it's now in its 17th season, according to the Food Network. 
Fans can't get enough of her recipes and that makes Yearwood happy. One thing that Yearwood loves to hear from her audience is that what she cooks on the show inspires them to try it out in their own kitchen. In an interview with Today, Yearwood said she loves when fans say, "'I watch your show, the food makes me hungry, and I think I can make that." As she explained, "That's exciting because we've heard that a lot of people watch cooking shows, but don't make the food." With so many seasons and so many dishes, her fans definitely have lots of favorite recipes to choose. 
But there seems to be one among the myriad of meals that Yearwood has cooked on the show that people really love and keep coming back to. The answer may surprise you because it may not be specifically southern food per se, but it's one of the many meals she has prepared on her show.
Trisha Yearwood believes this ingredient makes pizza much tastier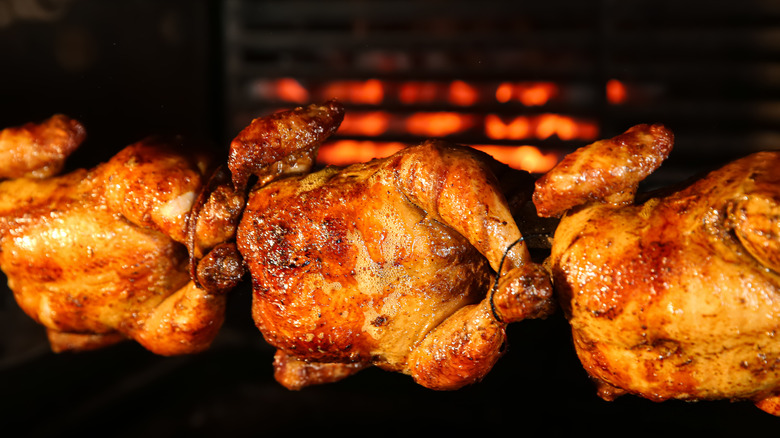 New Africa/Shutterstock
Southern food may stir up ideas such as Mac n' cheese, grits, fried chicken, or okra, but it's not any of these traditional and well-known comfort foods that Yearwood adds to her pizza. Instead, Yearwood's recipe for loaded pizza combines marinara sauce with barbecue sauce, giving it a delicious flavor and something different than just straight-up marinara sauce. "The sauce, it's pretty amazing. You've got the BBQ and the marinara — and it is fantastic," Yearwood said on her show, as reported by SheKnows.
Then, for the "loaded" part, Yearwood adds lots of meats and vegetables — basically whatever she has on hand. But the meat that you may not consider that really adds pizazz to the pizza is leftover rotisserie chicken (via SheKnows). So next time you fancy making and baking a pizza at home and aren't sure what ingredients to layer your dough with, consider using leftover rotisserie chicken for a nice change and plenty of flavor.