Alex Guarnaschelli Admits Her New Show Is 'Similar' To This Iconic Series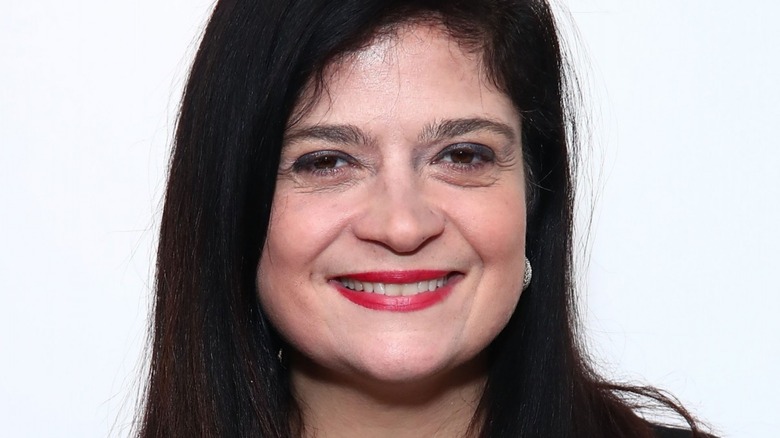 Astrid Stawiarz/Getty
When it gets too hot, Alex Guarnaschelli stays in the kitchen. The Iron Chef is no stranger to competition, and now she's ready for her next challenge: a new Food Network show called "Alex Vs. America." Food Network tweeted about her new show, and Alex said that she is both "excited and nervous." Fans feel the same, but some note that the format seems... familiar.
According to Food Network, Guarnaschelli was trained in France before returning to the States to become a lauded executive chef. As a television personality, she is a fixture on Food Network's series "Chopped" as a judge whose poker-faced assessment of a contestant's dish can make even the most experienced chef sweat like an onion. She beat out nine fellow chefs when she competed on "Iron Chef: Redemption" and earned her place as an Iron Chef in the hallowed Kitchen Stadium. As a guest host on "Beat Bobby Flay," Alex proves her wit is as sharp as her knives — but fans are now wondering if Guarnashelli's new venture is just a similar spin-off.
"Alex Vs. America" can be streamed through Discovery Plus or watched on Food Network in early January, and fans can hardly wait. One fan, Andrew Behlen, tweets, "So excited for this. Love 'Beat Bobby Flay' format (looks similar) but love you more than Bob. It's [a] win-win. DVR is set!" So, what will set Guarnaschelli's show apart from the competition?
How 'Alex Vs. America' differs from 'Beat Bobby Flay'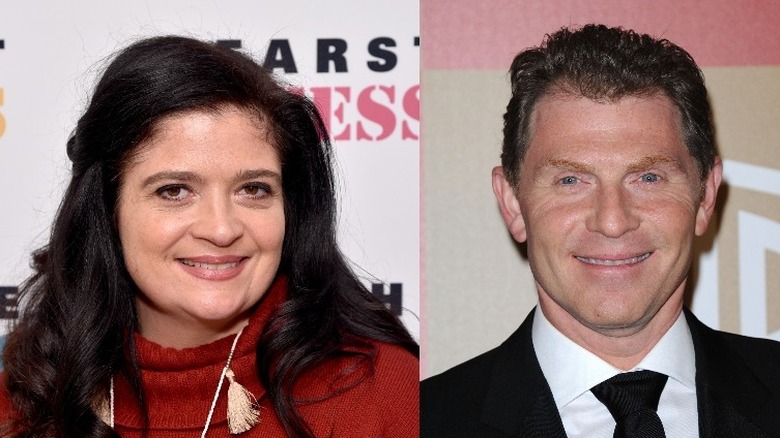 DFree/Shutterstock & Bryan Bedder
Anyone who has watched Alex Guarnaschelli judge a dish or compete in the kitchen knows that she is tough to impress and harder to beat. If nine talented chefs couldn't take her down in an "Iron Chef" battle, why not let America take a crack at her? In her new series, "Alex Vs. America," top chefs from all around the country will try to do just that.
Responding to fans who think her new show might be too similar to "Beat Bobby Flay," Guarnaschelli tweets, "Definitely similar and nothing wrong with that! Thanks for watching!" Although Flay's show is very popular, some twists in Alex's new show set it apart. According to Fansided, Guarnaschelli will take on three chefs, who are experts in their field, all at once. The chefs will offer their culinary creations to the judges who do a blind taste test to pick a winner. Fans note that these two elements set the show apart — one tweets, "Actually tougher than [Beat Bobby Flay]! [Iron Chef Alex Guarnaschelli] is taking on three opponents simultaneously. Gotta love the cojones here!"
While literally not having cojones is another thing that sets Alex Guarnaschelli apart from Flay, she definitely has the same level of talent. Never one to shy away from a challenge, "Alex Vs. America" seems like a perfect showcase for the skilled chef's love of competition.