In Alton Brown's Career, One Recipe Stands Above The Rest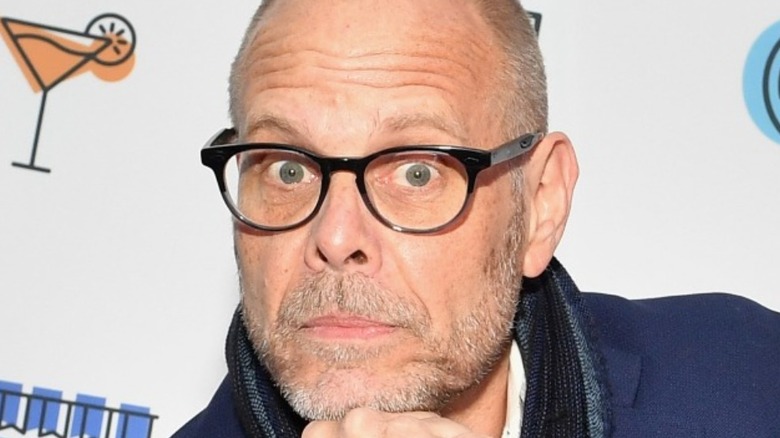 Noam Galai/Getty Images
Alton Brown has given his fans and social media followers plenty of recipes to salivate over during the course of his nearly two decade cooking career, but the host of "Cutthroat Kitchen" has one recipe that stands out over the rest — Brown's Good Eats Roast Turkey. 
Per a Facebook post, the Food Network deems this recipe its most popular, and with tons of gushing comments, it's hard to deny this roast turkey recipe isn't nirvana for your taste buds. 
If you are unfamiliar, Brown's Good Eats Roast Turkey is a much-discussed recipe in the Reddit cooking community and has been shared countless times on Facebook, Instagram, and Twitter. According to Southern Living, the beauty of Brown's recipe can largely be attributed to how the dark and white meats are perfectly cooked together without losing the succulence of either. However, as Epicurious explains, this turkey recipe requires 12-hours of brining, followed by 30-minutes of roasting, and about 2.5 hours of cooking, leaving us to wonder, is this dinner worth the patience, effort, and time it takes to prepare? 
This roast turkey recipe is a must try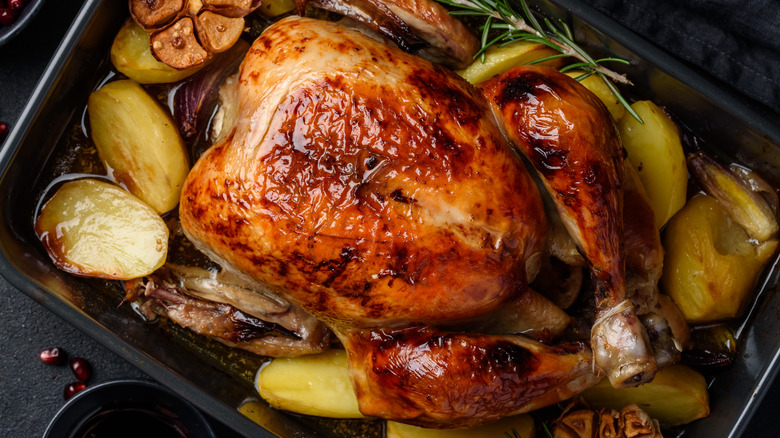 rom_olik/Shutterstock
The answer seems to be a unanimous "yes" from both the pros and the novices as Southern Living reports more than 5,800 positive reviews on this roast turkey recipe. One fan of this recipe commented on the Food Network site, and we think it may sum up the reviews, stating that "This has been my go-to recipe for THE BEST Turkey EVER. I've used this recipe since I first saw it on Good Eats with Alton Brown over a decade ago." 
Another concurred with this sentiment, writing, "I've been using this recipe every year for the past 7 years after it became my turn to make Thanksgiving and Christmas dinner for the family. This recipe is FOOLPROOF!" These rave reviews are just a glimpse of the 6,174 five-star others posted on the Food Network.
One tweet directly states the common sentiment about this popular recipe, "Good Eats Roast Turkey: Alton Brown will never steer you wrong." If you are cooking up a turkey roast for the holidays, or as a dinner for any day of the year, this recipe is sure to be a crowd-pleaser.