Why Save A Lot Might Not Survive 2022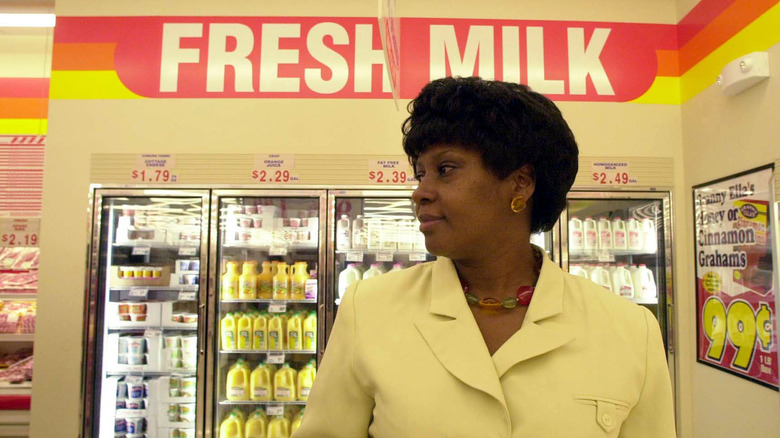 Bill Greenblatt/Getty Images
The frustration level that the latest COVID wave has brought upon the U.S. is palpable. As businesses and schools retreat to at-home situations, again, optimism in the new year is increasingly hard to come by. Grocery stores have certainly felt the ramifications of the pandemic, and continue to struggle to find ways to stay afloat in 2022, as waves of hard-to-navigate circumstances continue to wash over them.
Save A Lot was in trouble before the pandemic hit, and its future depends on how it makes its way to the other side of it. The discount grocer that operates more than 1,000 stores in 32 states, according to the Save A Lot website, has always tried to stay true to its stated mission of filling the need for a hometown grocer, providing value and quality to families – perhaps especially in underserved communities. Launched with that business model in mind in 1977, the chain had a growth rate that was second only to Wal-Mart's by 2004, according to NPR. But by 2018, Save A Lot was struggling, per KSDK, with a debt of more than $800 million. In 2017, a new CEO, Kenneth McGrath, was tasked with righting the sinking ship. But things might look grim as various locations are being sold or closing (via Eat This, Not That!).
Can Save A Lot survive 2022?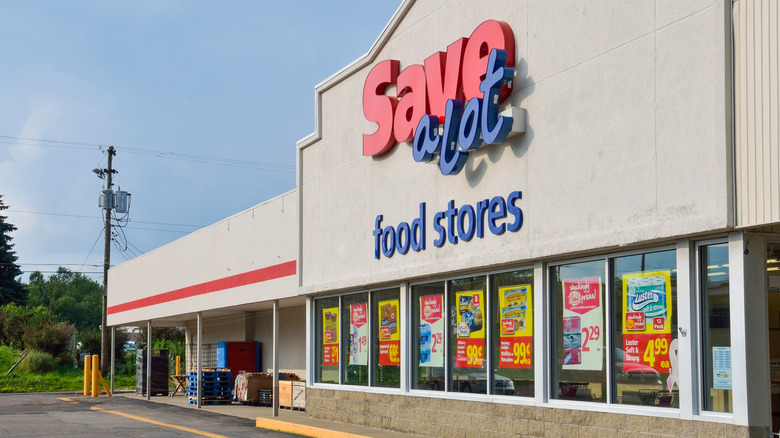 Andriy Blokhin/Shutterstock
The discount grocer's plans for revitalization included restructuring its debt and securing $350 million in new funding, per Supermarket News, as well as selling more than 300 corporate-owned locations to current or new retail partners, as part of their attempt to convert to a wholesale business model, according to Eat This, Not That!. Along those lines, in September 2021, it sold 32 company-owned locations in the Cleveland, Chicago, and Milwaukee markets, to Yellow Banana, according to Produce Blue Book. Yellow Banana plans to upgrade locations, introduce more local and regional fare, and keep employees while maintaining their benefits. The company expressed hopes to continue providing employment and food security to the communities that are benefited by its Save A Lot locations as it strives to keep delivering quality food to families at affordable prices in 2022.
Save A Lot has been able to compete with its major discount grocery store competitor, Aldi by keeping stores small, offering mostly in-house brands, and sticking to a no-frills approach, while still being able to cater specifically to the communities being served. They are committed to serving those communities, and despite the hardships the chain faced, it continued its "Bags for a Brighter Holiday" initiative in 2021 (per Save A Lot's website). As we all hope for a brighter 2022, let's hope Save A Lot finds ways to remain competitive because the communities it serves would no doubt feel the loss of those stores.