In-N-Out Heiress Actually Lost Money With The Sale Of Her $16M Mansion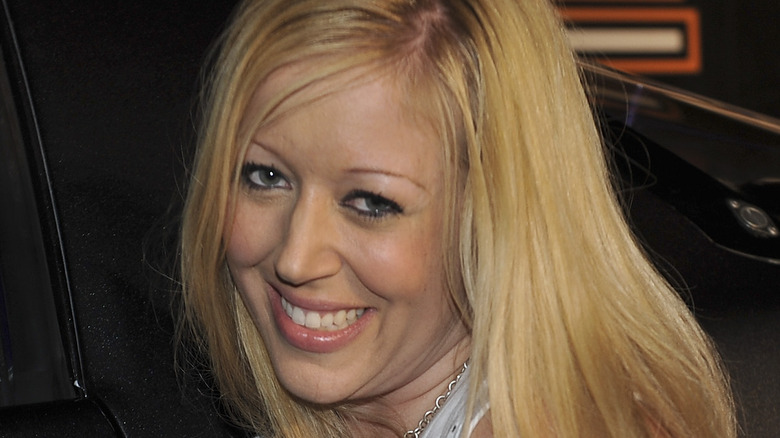 Bloomberg/Getty Images
When Harry and Esther Snyder operated California's first drive-thru hamburger stand from a 10-square-foot space in Baldwin back in 1948, the duo probably didn't anticipate the multi-million dollar national chain that their hamburger stand was going to turn into (via In-N-Out's website). In-N-Out was even voted by customers to be the chain that sold the best burgers in 2019, leaving the likes of McDonald's and Five Guys far behind (via Business Insider). Needless to say, the Snyders have left quite the legacy behind for their grandchild.
For about a decade leading up to her 35th birthday, Lynsi Snyder — the granddaughter of Harry and Esther Snyder — had been steadily receiving stakes of In-N-Out as a part of a trust structure set up for her by her grandparents (via Forbes). By her 35th birthday in 2017, the In-N-Out heiress had 97% of the company's ownership and a net worth of $1.3 billion. Soon after she became the president of the burger chain in 2010, Snyder bought a sprawling mansion in California for all of $17.4 million (via Mansion Global).
The Mercury News reports that Snyder bought the Tuscan-style mansion located in the gated community of Bradbury Estates in 2012. Nearly a decade later, the Snyder heiress has sold her Californian estate — but it turns out that despite the large sum that the property sold for, Snyder bore quite the loss from the sale.
Lynsi Snyder sold her mansion for $16.3 million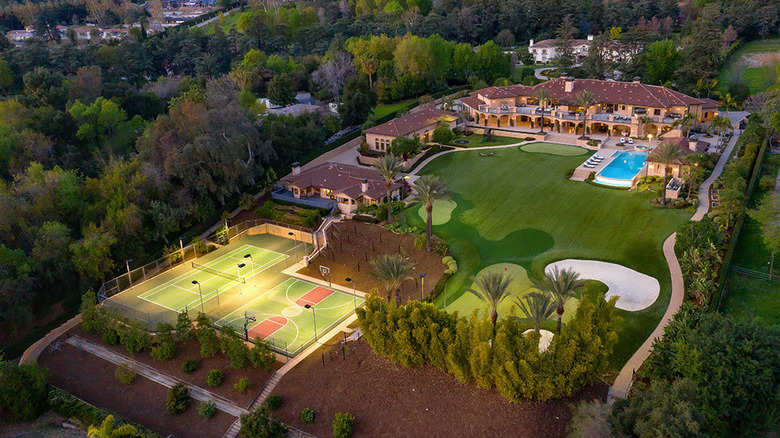 IM Real Estate Photography
Per The Mercury News, Snyder's Californian estate sold for $16.3 million which, even though a large sum, is $1.1 million short of how much the young heiress had bought it for in 2012. Despite the million-dollar loss, the site speculates that the property may have been sold to one of the two co-founders of ServiceTitan, a tech startup with headquarters close to Bradbury.
What exactly have the new owners bought in exchange for a $16.3 million deal with the In-N-Out heiress? The now-former house of the In-N-Out president was a lavish 4.23-acre property (via People). The house in itself is said to have panoramic views, with 11 bedrooms and 14 bathrooms in the main residence, a chef's kitchen, and a home theater. The main room, which Snyder probably resided in, has a sitting room with a fireplace, two walk-in closets along with a hair salon, and a private office where the heiress probably conducted In-N-Out businesses out of.
The property also has a massive guest house with three beds and baths and a garage — a mansion in its own right, quite frankly. Elsewhere on the property is a 3,400-square-foot rec center, an infinity pool, an outdoor kitchen, basketball and tennis courts, as well as a private golf course. Snyder also had a wine cellar and a tasting room in the residence — but even more impressive is the fact that the property also has its own little vineyard befitting of an heiress!