Everything We Know About Jose Andres' New Los Angeles Restaurant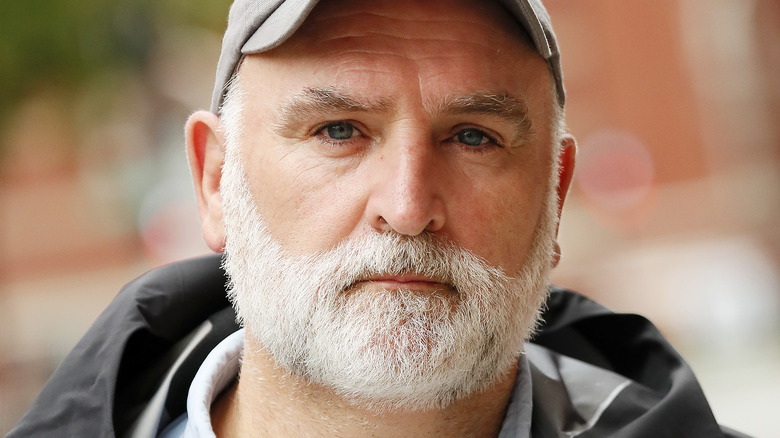 Paul Morigi/Getty Images
Well-known chef, humanitarian, and restaurateur José Andrés has revealed he will be launching new eateries in Los Angeles with his restaurant company, the ThinkFoodGroup. Per The Los Angeles Times, a bar and three different restaurants will be opening in partnership with the Conrad Hotel at a new venue called the Grand L.A., located in downtown Los Angeles near the Walt Disney Concert Hall.
Die-hard fans of the chef know that Andrés likes to experiment with his menu items. "I think one of the things my team and I pride ourselves on is that our cooking style is always evolving, changing, and we are constantly looking for new sources of inspiration," he explained in an interview with The Gourmet Journal. The chef added that his team likes to check out new locations and travel as much as possible in order to come up with new ideas for their culinary projects. 
According to a recent Twitter update from the chef, his team has already started prepping for the launch of the new restaurants. Unsurprisingly, fans have reacted enthusiastically to Andrés' big announcement.
It's an ambitious project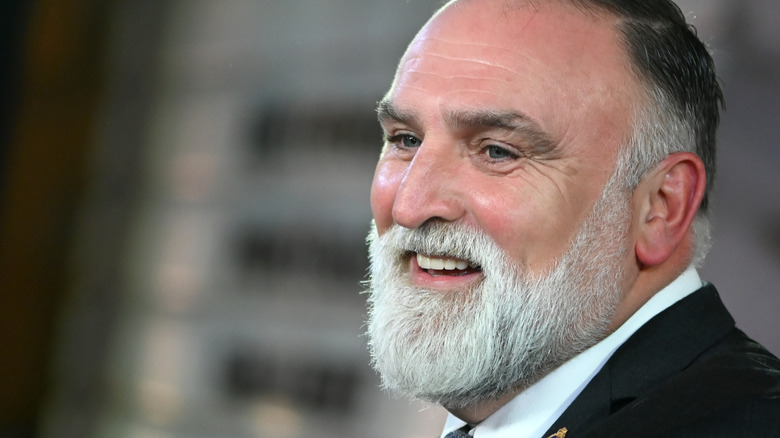 Shannon Finney/Getty Images
As The Los Angeles Times reports, José Andrés' plans include an eatery that will feature a "Latin and Asian inspired menu," a restaurant that will focus on Spanish cuisine with ingredients sourced from California, and the Los Angeles version of Andrés' popular steakhouse, Bazaar Meat. The latter will include a few all-time favorites such as the tomato tartare, a dish inspired by steak tartare but made from "raw beefsteak tomatoes." Bazaar Meat will make its debut in the fall, while the other eateries will be launched in the spring.
"Big announcement I've been waiting to share... #LA I'M BACK! Excited to be bringing new restaurants and my @Bazaarbyjose #BazaarMeat to you better than ever!!" Andrés wrote on Twitter, alongside a short video clip from the location where his team is working hard on the new project. Andrés also wrote that legendary Canadian-American architect Frank Gehry is a part of the Grand L.A. project.
Fans were really pleased about this news. One person replied to Andrés' tweet saying that they've tried the menu at Bazaar Meat in the past and can't wait to give it another shot, while another commenter marveled at the chef's passion for food: "I don't understand how you can be so many places at once and mobilize so many projects at the same time. It's mind-blowing!"