This State Has More Zaxby's Locations Than Any Other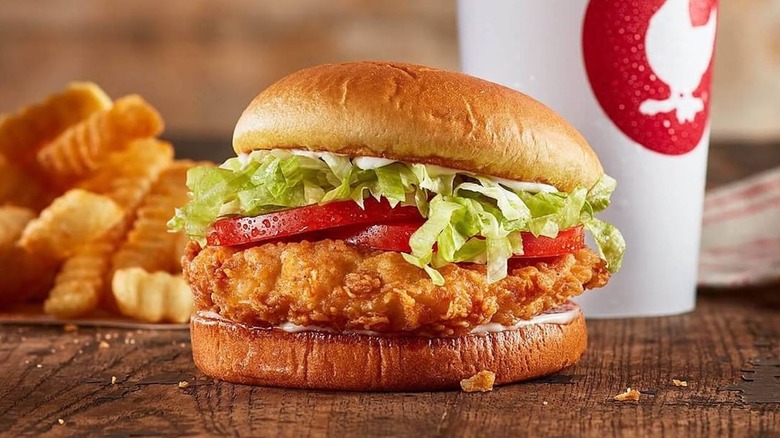 Instagram
Fans of fast-food chicken who live in the Southeastern U.S. are already familiar with Zaxby's. Founded in 1990 by two childhood friends, Zach McLeroy and Tony Townley, who wanted to serve better wings and fried chicken to the public, the chain offers a selection of chicken dishes, nine different sauces, including the fan-favorite Zax sauce, and a "fun and offbeat atmosphere where you can be yourself" (via Zaxby's website).
According to data company ScrapeHero, as of 2021, Zaxby had more than 940 locations across 560 cities in 17 states. The state with the most Zaxby's locations was Georgia, with 246 locations, or around 26% of all Zaxby's locations nationwide. Considering that the very first Zaxby's was established in the Georgia city of Statesboro, it's not surprising that the Peach State would feature the most locations, by a significant amount—North Carolina came in second with 121 locations, followed by Florida with 109 locations. However, while Georgia was the state with the most Zaxby's, the city with the most Zaxby's was actually Jacksonville, Florida, whose 12 locations put it just ahead of Atlanta, Georgia's 11 locations.
Zaxby's is largely concentrated in the Southeast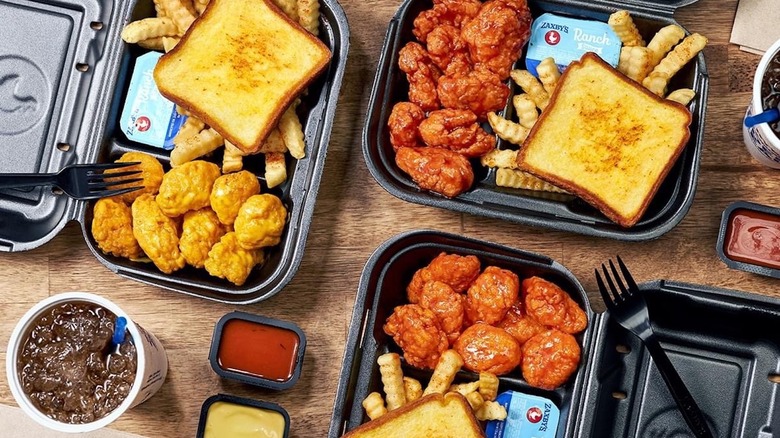 Facebook
Given its roots in Georgia, it's not surprising that the vast majority of Zaxby's locations are in the Southeastern U.S. With the exception of eight locations in Utah, the furthest west and north that fans can currently find a Zaxby's is in Texas, Oklahoma, Kansas, Indiana, and Virginia (via ScrapeHero).
According to Blake Bailey, Zaxby's chief financial officer, the company is willing to expand to other western states, including Arizona and Nevada (via Nation's Restaurant News), though they want potential franchisees who are committed to reach out to Zaxby's about potential franchising opportunities. In the past, the chain has not been aggressive about expansions, and only opened its first location out of state in 1994, reports Money Inc. That may change, however, in light of a recent investment in the company by Goldman Sachs' Merchant Banking Division, as reported by Restaurant Business Online in November 2020. Potential franchisees should be aware that the costs to open a Zaxby's include an initial franchise fee of $35,000 and expected total franchise opening costs of between $351,000 and $718,500, according to Entrepreneur.