This Is The First African Food Hall In The World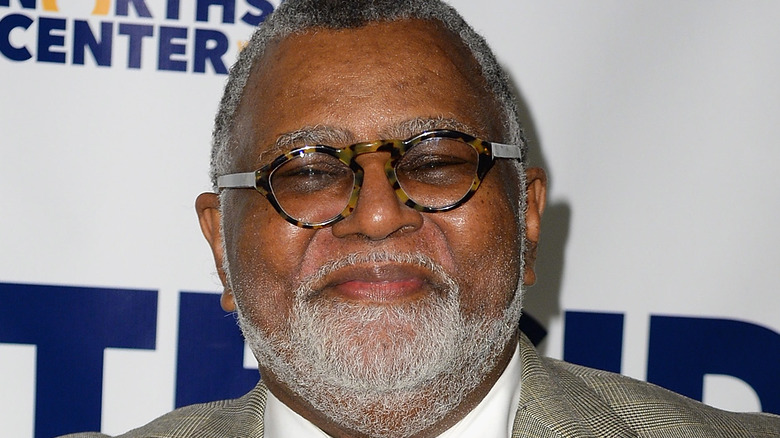 Andrew Toth/Getty Images
Food halls of various sizes and iterations exist across the U.S. and around the world, like Seattle's famous Pike Place to Paris' oldest food market, the Marché des Enfants Rouges (according to The Recipe). Although they often wind up being compared to simple food courts, these dining halls elevate choices and experiences way beyond the homogenous, unexciting, fast food offerings found in shopping malls. New York Times shares that food halls bring together expertly crafted fare from the best local chefs, restaurants, bars, and bakeries under one roof, as well as creating a market to find delicacies, seafood, expertly butchered meats, and drinks from coffees to wine to bring home. These social hubs typically feature foods from multiple concepts and cultures, giving hungry visitors a chance to try exciting new items and authentic flavors all in one place.
Though some food halls are created around a single cultural focus, such as Chicago's now closed LatiniCity (per Chicago Loop Alliance), there has never been a food hall dedicated solely to the foods of African countries — until now. Chef, author, and restaurateur Alexander Smalls is finally seeing his years-long quest become a reality, according to Food & Wine. "I set out to create a destination that would tell the story of African food on five continents [and tell] how, through slavery, Africans changed the global culinary conversation," Smalls says in the article. His new creation is called Alkebulan, an African food hall where, according to the official website, people can experience "the food, music, flavors, and traditions that are instrumental to African culture."
Food at Alkebulan reflects the culinary diversity of African countries
Chef Alexander Smalls first sought to open his African food hall in Harlem, New York in 2020, according to Food & Wine, but plans fell through due to the COVID-19 pandemic. He was then asked by organizers of Expo Dubai to debut his food hall in the UAE in the fall of 2021, and he jumped at the chance — the food hall now has become a huge success. In a Khaleej Times YouTube video, Smalls explains that he had spent a decade researching the foods of African countries, as well as cross-continental slave routes that brought these foods across the world. The chef used his research to create "a flavor profile that really spoke to a new discipline of understanding African food." With a team of chefs, he created contemporary dishes based on these foundational flavors and ingredients.
Alkebulan, which, according to the official website, is the earliest name for Africa, holds 10 eateries that showcase dishes inspired by diverse flavors from across the continent. Fare at Seven Seafood reflects the culinary landscape of East Africa, like tamarind cured kingfish and lobster-coconut tacos made from traditional Kenyan ugali. Another vendor, Shoebox, has flatbreads with meats and seasonings enjoyed in Senegal and Morocco. While Sweet Ophelia's, Smalls' former New York City restaurant according to his website, features flavorful dishes like BBQ shrimp and okra skewers. 
Forbes shares that Alkebulan is so successful in Dubai that it's now a permanent fixture. And now new locations are planned to open soon in London and in Smalls' desired location of Harlem in New York City.