What Bob's Burgers Gets Right About Being A Chef, According To Reddit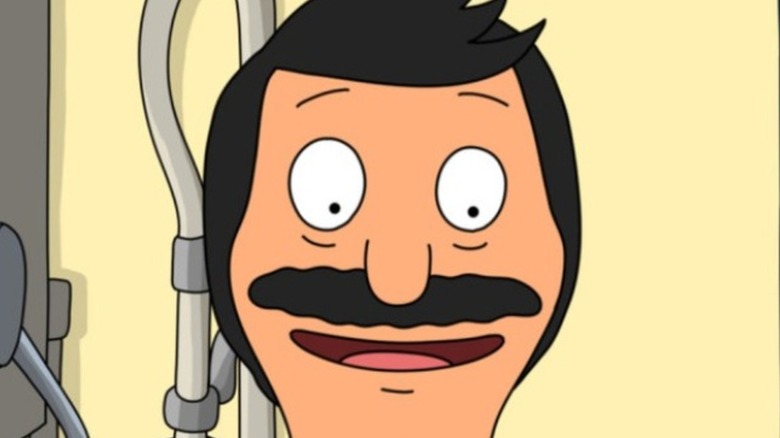 Fox
We may receive a commission on purchases made from links.
Robert "Bob" Belcher is said to be a master of the burger. With whimsical names for his burgers like the "Poblano Picasso Burger" or "A Few Gouda Men," a steady head on his shoulders, and a supportive family, Bob Belcher dreams of seeing his burger restaurant rise out of their boardwalk town and into fry cook history. He's also voiced by legendary voice artist H. Jon Benjamin.
Emmy Award-winning animated series "Bob's Burgers" follows the misadventures of the Belcher family and their titular restaurant, "Bob's Burgers." With over 12 seasons and an upcoming movie (via Variety), the series brings to light the average, albeit exaggerated life behind the scenes of a small restaurant and the struggles of juggling a family, business, and personal success. 
Even Duff Goldman has a soft spot for a Bob Belcher (via Twitter). But how much truth does "Bob's Burgers" reflect in their stories of cannibalism scares, bunny-ear wearing pre-teens, and animatronic sharks? Sure, your average small-town burger joint may be frequented by everyday folks like Teddy the handyman or Mort the mortician, but is life as a fry cook in your own restaurant really all fun and games? Or is this just another case of TV glossing over the harsher struggles of the American Dream? According to Reddit, there is some credibility in the show's otherwise comedic premise, and, even if it's totally fictional, "Bob's Burgers" is a greasy but honest reflection of life as a small-time burger flipper.
Bob's Burgers is well-researched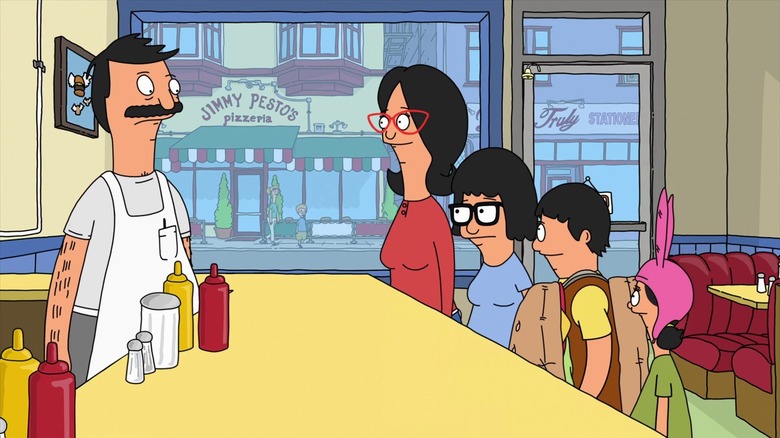 Fox
In the subReddit r/KitchenConfidential, where everyone from dish washers to line cooks come to share their stories, a thread discussed how fictional chefs such as Monica Geller from "Friends" would survive in the real world. When "Bob's Burgers" was mentioned, commentators seemed to share in the sentiment that the show was remarkably accurate when it came to the kitchen side of the Belcher family shenanigans.
"I feel like 'Bob's Burgers' is the only fiction in recent memory that depicts cookery and kitchen details pretty accurately, and that's not even live action," said user umbertobongo. "Definitely well researched or has people on the team who've worked it." Another user described the kitchen as very detailed, with another even noting the vocabulary used by kitchen workers was accurate. For some, the atmosphere of the show was enough to make them consider a return to the culinary field, such as user MitchellsTruck.
"It's actually got me leaning towards going back into the industry. I love the family dynamic around the restaurant. I'd love that myself," said MitchellsTruck. "And hey, I have no money now. Why not have no money and a job I enjoy?"
If you found yourself ever craving a Belcher-style burger, you needn't turn on the TV to satisfy that craving. You could get yourself the official "The Bob's Burgers Burger Book" and make 75 classic burgers from the show for your family. Gene's sound effects, however, aren't included.