This Is Robert Irvine's Favorite Budget-Friendly Alternative To Beef Filet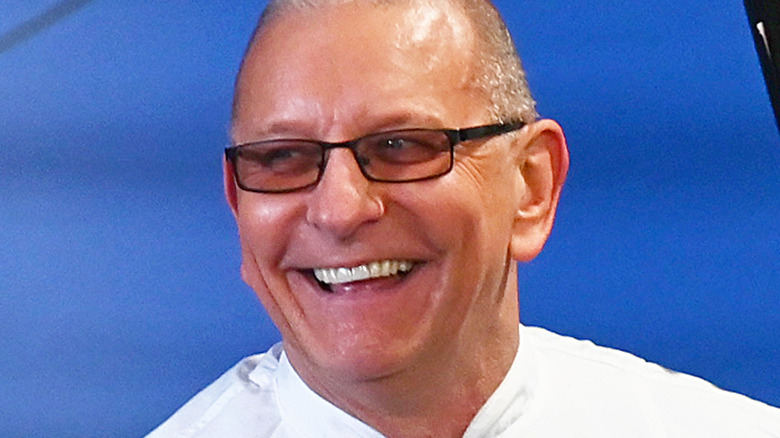 Dave Kotinsky/Getty Images
Certain cuts of steak come with a high-dollar price tag, especially the filet. While some chefs find it to be the most overrated cut of meat, others understand why people are willing to shell out the big bucks for a piece of beef tenderloin: Far less fatty than other cuts, it has a delicate flavor and remains tender after a quick and easy sear (via Food Network). If you want to cook up a restaurant-worthy piece of steak but don't want to splurge on beef filet, however, then chef Robert Irvine might have a solution for you.
In a Facebook post, Irvine shared a link to an article about top sirloin filet, also known as baseball steak or center-cut top sirloin steak. Irvine wrote in the caption that many people had asked him about baseball steak, and in the comments section, one person asked Irvine if he had said he preferred baseball steak over filet on "Restaurant: Impossible." Irvine responded that he wouldn't necessarily choose the cut over a filet as a rule, but they're certainly an "inexpensive alternative as a menu item."
How to prepare baseball steak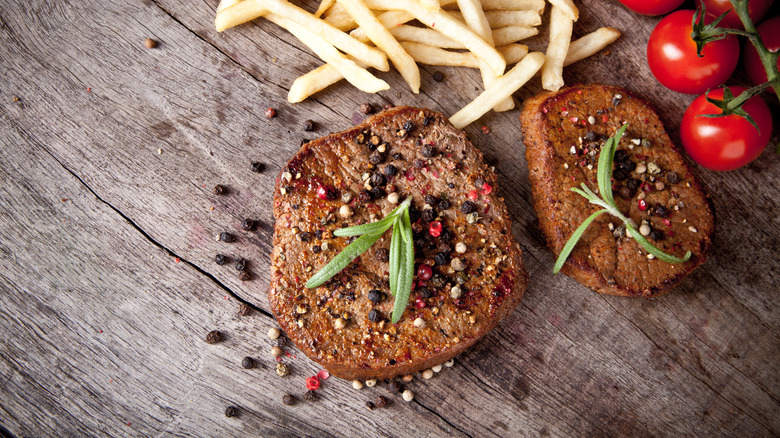 Jag_cz/Shutterstock
According to Harris Ranch Beef Company, the baseball steak comes from the center of the top sirloin. You can see exactly which part of the cow's backside this comes from on a Beef. It's What's for Dinner. diagram, which comes from the same article shared by Irvine. The name "baseball steak" comes from the cut's round shape, and if you're searching for one, the best place to go is a butcher since this cut isn't carried as widely in grocery stores.
As for how to cook a baseball steak, Harris Ranch Beef provides the proper finishing temperatures for a rare, medium rare, medium, and well-done piece of beef — between 130 and 160 degrees Fahrenheit. You can broil, grill, or sear and then bake your baseball steak. My Chicago Steak recommends ensuring that your steaks are at least 2 inches thick if you want to grill them, while oven-cooked steaks should bake at around 450 degrees Fahrenheit so the meat cooks quickly and remains juicy. As for herbs and spices, you can use your favorite ones; just don't make these common steak-seasoning mistakes.